Is Amazon Becoming another Super App in India?
Having secured the movies space with its Prime offerings, the company now allows users to book tickets for movie shows as well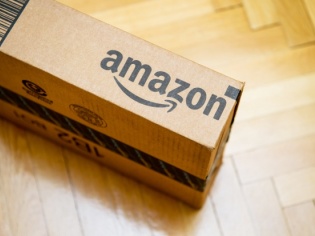 "Competition is always a good thing. It forces us to do our best. A monopoly renders people complacent and satisfied with mediocrity," says Nancy Pearcy, American evangelist author, echoing the sentiments of Roman poet Ovid from the era Before Christ who famously said that "A horse never runs so fast as when he has other horses to catch up and outpace."
And yet, the paradigm in the modern business world seems to be shifting towards oligarchy with enterprises working overtime to become the master of all that they pervade. Of course, one may argue that this benefits the customer in the short-term, but there are those who would suggest that complacency and mediocrity are just around the corner.
A few years ago, creating Apps was the order of the day. And it remains so even today, though the original creators are now working towards building Super Apps that is all-pervading. Take the example of PayTM which is aiming to becoming everything to everybody. Now, close on its heels, Amazon seems to be taking that route as well.
After ClearTrip, Amazon has now partnered with BookMyShow to sell movie tickets on its Indian website and mobile app. Users in India will be able to book tickets from the "movie tickets" category under "shop by category" or through the Amazon Pay tab on the site, the e-commerce giant told TechCrunch.
Amazon Pay was launched in India in late 2016, and since then, a number of features have been added. You can use Amazon Pay to pay your phone, water, DTH, electricity and other utility bills; you can avail a number of offers on food, gaming, travel and entertainment; Android app users can make P2P (peer-to-peer) UPI transactions via Amazon Pay; and as of May 2019, you can book flight tickets using the service as a result of Amazon's partnership with ClearTrip.
The company is a rather late entrant into the 'super app' race: PayTM, an Indian startup that is currently valued at $10 billion, is the leader of the pack in the country, with PhonePe also in the mix. While the majority of India's smartphone users use Android, and YouTube and Search are the most widely-used of Google's integrated offerings, Google has made very little effort to leverage this user base through their UPI app, Google Pay (Tez), beyond rewards and cashback offers. There has been no push (so far) to create a PayTM Mall-style service with in-app transactions through partnerships.
Facebook's WhatsApp had launched a payment service, WhatsApp Payments, on a pilot basis last year, but was awaiting clearance for a full roll-out from the government; now, with the Pegasus spyware debacle, the government is questioning the company's ability to handle sensitive digital payment data, reports Livemint. In this scenario, a super app appears aeons away.
Super apps began with China's WeChat, which grew from a messaging service to a one-stop solution for everything ranging from gaming to retail to payments and even publishing. WeChat didn't really pick up outside China, but the model would be familiar to PayTM and PhonePe users. The diversification of services within payment apps was made possible due to India's vast entry-level smartphone segment, as well as the low data rates offered by telecom providers such as Reliance Jio and Airtel.
Last year, Amazon acquired Indian startup Tapzo- a startup that consolidates multiple app-based services in a single app- for $40 million. The e-commerce behemoth is a late entrant into the race, but with their focus on disrupting the Indian market and the resources they bring to the table, they could well pull even with the pack soon.
Meanwhile, customers are getting everything at a single click. The question is how long would creativity last? Or should we say, how long before ennui sets in?
TAGS: Amazon, PhonePe, Paytm, Super Apps