Haier Announces Festive Bonanza deals on Home Appliances
Haier India announces exciting cashback offers with SBI Credit Cards for the festive season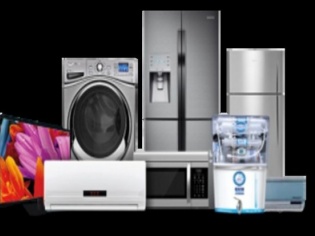 Haier, the global leader in Home Appliances & Consumer Electronics and World's Number 1 brand in Major Appliances for 10 Consecutive Years, in association with SBI Credit Cards has announced exciting cashback offers for its consumers to add to the on-going festive cheer pan-India.
The month-long offer period which is valid till 10th September 2019 will cater to attractive cashback offers across a wide range of Haier home appliances. The company's efforts to develop innovative products and solutions have always been inclined to meet the growing demands of Indian customers. With this association, SBI credit Card users will be able to enjoy up to 20 percent cashback on Haier LED TVs, Refrigerators and Washing Machines* (EMI only transactions).
Commenting on the association, Eric Braganza, Haier India President, said, "In line with the festive mood, we are happy to announce exciting offers on our wide range of home appliances. With our vast range of refrigerators, LED TVs and washing machine line-up being coupled with the cashback offers, we want to add excitement to consumers' festive celebrations and make buying easier and stress free. We look forward to our association with SBI credit cards and reward our loyal customers with attractive deals and discounts."
The offer on home appliances will be valid for 31 days with a minimum transaction of INR 25000 against each purchase that will provide a maximum cashback of INR 6000 per credit card. Only one transaction per card will be eligible for Cashback during the offer period and will be credited in customers account directly post completion of three successful EMIs without any bounce.
The offer is valid only on EMI transactions done on Pine labs swipe machine under 'Brand EMI' option & only if '5% or 10% or 20% Cashback' is mentioned on the charge slip. Customers are requested to retain charge slip for 180 days post-program end date, the company said.
TAGS: Haier