Brainwavz Launches HM5 Studio Monitor Headphones In India
This budget studio monitor headphones definitely solve the problems of many home studio owners in the country.
If you are audio production guy, you would be knowing that you need a special set of headphones known as studio monitor headphones, which are designed to deliver precise and accurate sound production replicating audio as it was intended to be heard in a neutral sound signature. However, if you are on a tight budget, you may end up buying regular headphones under Rs 3k price range which come with the lack of ability to deliver accurate sound output, as it was intended.
Fret not. Brainwavz has recently announced this new budget studio monitor headphone in India dubbed as HM5 which comes with a price tag of Rs 7,444. Featuring an over-the-ear design, the HM5 sit comfortably on ones' ear whilst sealing in the sound. The closed dynamic monitor are adaptable and customisable, as well as being a perfect pair of headphones for daily use.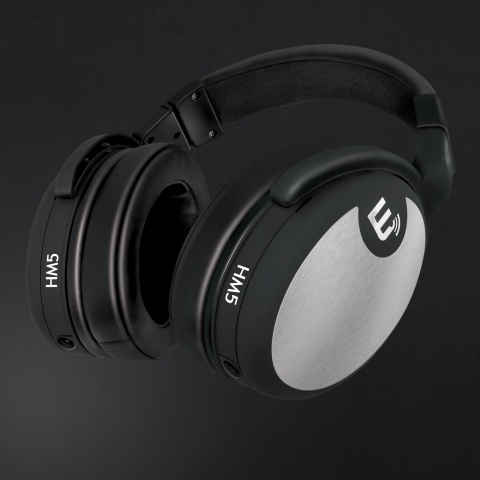 Included in the package are two detachable cables, a short 1.3 meter cable for practical outdoor use, and a longer 3 meter cable for convenient home and studio listening. The HM5 also comes with a 2 year warranty and is available for purchase on the company's online store and on Amazon.in.
Technically speaking, the HM5 Studio Monitor comes with a 42 mm Closed dynamic drivers with 64 Ohms of rated impedance. Also, it comes with a sensitivity of around 105 dB at 1mW and frequency range of 10 Hz to 26.5 KHz. It also comes with a 3.5 mm gold plated plug and a couple of accessories for the headphones.
The retail package includes the headphone itself, a headphone hardcore, spare pair of ear-ads, two detachable cables — 1.3 m and 3 m length, and ¼" Adaptor.