Fueladream Unveils Next Gen Electric Bike e-RideLite
The electric bike gives either 50 km or 90 km range on a single charge depending on the model.
Fueladream, the Bangalore based crowdfunding platform has today unveiled the next generation electric bike christened as e-RIdelite, which is all set to come in two models in the country. These e-bikes will be available exclusively on Fueladream.com.
On the platform, you can not only fund this idea, but even pre-order it, i.e., funders can get to own the E-RideLite. The pre-order prices for the 2 models on Fueladream would be from Rs 23,900 to Rs 35,900, which would be 40% lower than their market price, according to a recent press release.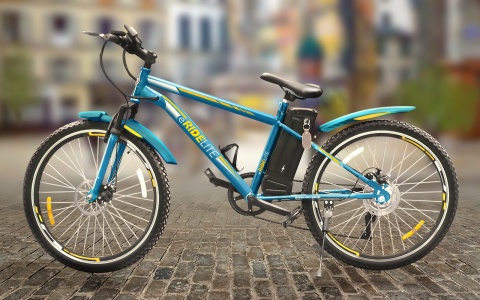 "We are excited to unveil the environment friendly next generation ebike for the Indian market. The ebikes are the future of alternative transportation. I hope with the support the funders, it will pave a way towards new trends in transportation," commented Ram Prasad, CMO, Fueladream, during the launch of the bike.
Adding further, Ajeeth Kumar, Founder and CEO, R2H Motors said, "The team has crafted each feature keeping the customers and the Indian roads in mind. The ebikes are stylish, lightweight and sturdy. People will love riding the bike."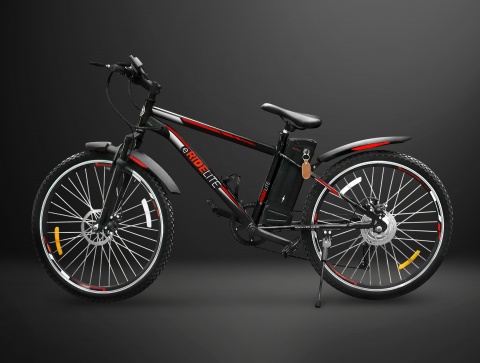 Technically speaking, the bike comes with removable lithium ion batteries, and interestingly they can also be charged while pedalling. The bike is claimed by the company to reach up to 20 km per hour in just 10 seconds, while users can choose a flexible mode according to their desire.
eRideLite 50 gives a range of around 50 km on a single charge, and eRideLite 90 gives around 90 km on a single charge. Other features include a sturdy, patent-pending frame design, disc brakes on both wheels, shock absorbers in the front wheels.
TAGS: ebike