The Galaxy Note 7 Seems Doomed, As A "Safe" Battery Explodes In China
Samsung blames the incident on "external heating".
Samsung's Galaxy Note 7 battery-gate seems to getting worse every passing day. After multiple cases of the Note 7 units bursting into flames, the Korean company initiated a massive recall programme. After preliminary investigation, Samsung blamed one of the battery suppliers for the explosions. According to the South Korean brand, devices that sport batteries from ATL (Amperex Technology Limited) are safe. The company did not explicitly mentioned the "other" battery supplier, but industry insiders claim that it is none other than Samsung SDI. In short, Samsung is blaming Samsung's subsidiary for faulty batteries.

The most important point being that the ATL batteries are considered safe, and are going to be used in the 'safe' replacement stock of the Galaxy Note 7. However, now a report has put a question mark on the safety of these units as well. If BGR is to be believed, a Galaxy Note 7 unit that's supposed to have a non-exploding ATL battery pack inside exploded in China. In this case, Samsung's version of the story says that the product was "damaged because of external heating". Battery-maker ATL too have come to the same conclusion after early investigations. None of the companies have given more details such as the nature of the external heating. I wonder whether Samsung is holding the user responsible for deliberately creating such condition or just hinting at a rather hot day in China?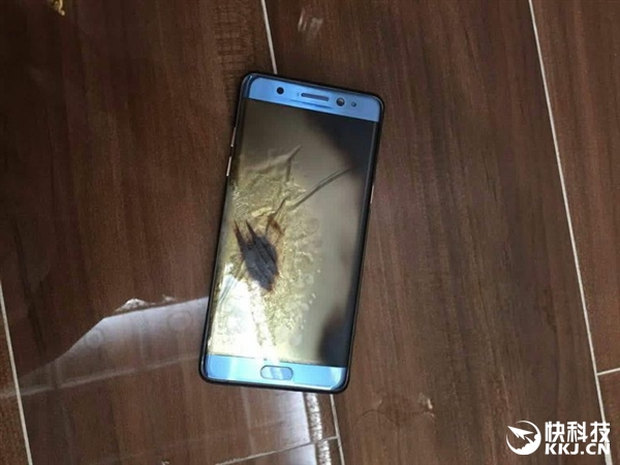 That's Smokey Cyan colour variant.

Whatever the reason may be, I doubt how many people will be confident to buy the Galaxy Note 7 when it launches in India. More importantly, will Samsung release its jinxed handset in remaining markets?
TAGS: Samsung