The Galaxy Folder 2 Is Samsung's Fancy Phone With An Unimaginative Name
The stylish flip phone runs Android Marshmallow out-of-the-box.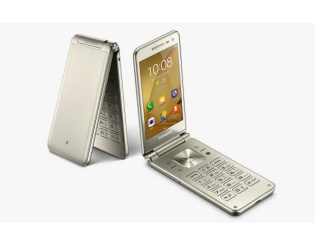 Samsung may have the best engineering teams on the planet. The Galaxy S7 edge shows its prowess in the industrial design. However, when it comes to naming the devices, the Koreans are quite clueless. Take for instance, Samsung's stylish clamshell phone that runs Android. Of all the things, Samsung decided to name it Galaxy Folder 2. Yes, it is called Folder because it folds. This is a painfully unimaginative name for a fancy phone.

Made of high-quality polycarbonate, the handset sports a 3.8-inch screen. Packing in 480x800 pixels, the screen offers nothing to write home about. The phone is powered by Qualcomm's Snapdragon 425 chip. The Galaxy Folder 2 comes with 2 GB RAM and has 16 GB internal storage. Samsung has also covered a micrSD card slot for storage expansion. For shutterbugs, there's an 8-megapixel camera with LED flash. For selfies, there's a 5-megapixel front-facing snapper.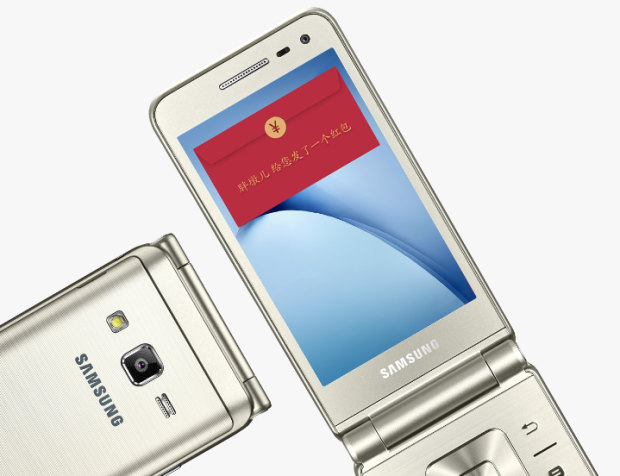 The Samsung Galaxy Folder 2 has 1950 mAh battery. The dual-SIM handset supports 4G VoLTE. It runs Android 6.0.1 (Marshmallow) out-of-the-box. As of this writing, the handset is only listed on
Samsung's China website
. It is likely to go on sale in our neighbouring country soon. However, there's no word on its International release or pricing.