Evidson Audio Introduces Audio Sport W6 Earphones
The stylish and sleek Audio Sport W6 might be a better choice for your daily usage.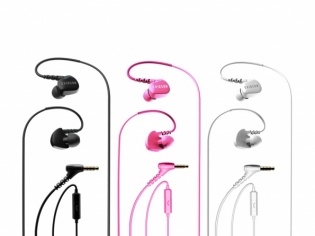 Evidson Audio introduces Audio Sport W6 earphones. The Audio Sport W6 combines style and performance, taking audio listening to a whole new exciting level with its crisp, smooth and accurate sound reproduction. Enhanced for the audio quality and designed for easy mobility and tangle less usage.
The light body design, low profile cabling, comfy fit and the microphone & remote of the earphones make them versatile while being active on the move or on audio calls. High quality Memory Wire Cables ear hook will shape to your ear, enabling fit and stability for your music on the move moments.
The Audio Sport W6 comes with 5 sets of silicone eartips in small, medium, large sizes and Bi- Flange & Tri-Flange Eartips for perfect noise blocking, added comfort and enjoyable listening.
Rated Impedance: 16 Ω
Frequency Range: 20 Hz ~ 20 kHz
Sensitivity: 118 dB at 1 mW
Cable: 1.3 m Y-Cord memory cable
Plug: 3.5 mm Gold Plated
Color Options: White, Black, and Pink
The price of the product is INR 1299. The product carries a 1 year limited warranty and is available on FlipKart and Amazon.
TAGS: Evidson, Audio Sport W6 Earphones, Earphones