LeEco's Superphone Le 1s Ranks Top in Online Sales in India
LeEco has emerged as the most preferred budget phones in India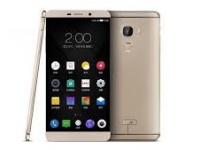 LeEco's smartphone, the Le 1s, ranks as the number one phone for online sales, featuring in the in the price range of INR 10,000 to INR 15,000, and ranks among the top 10 phones for a combined online and offline sales in India in February, according to a latest report released by IDC.
The report released on April 15th stated that among a total of 243 phone models available for online sales, Le 1s, which started its first sale on February 2nd, was in demand and topped the online sales of smartphones between the price range of INR 10,000 to INR 15,000, and ranked top 3 for all price ranges online sales, in February. Among a total of 387 phone models for all channel sales including online and offline, The Le 1s, which was launched on Flipkart, received an incredible 2,028,222 pre-sale registrations and 220,000 orders in 31 seconds in three flash sales since its release, setting records for the highest number of registrations and the highest single number of orders in a flash sale.
LeEco also won the brand the "Most Promising Smartphone Brand" award in the TeleAnalysis Customer Satisfaction Survey on March 17th in New Delhi, India.LeEco, formerly known as Letv, is a global pioneering internet and technology company with multiple internet ecosystems across content, devices, applications and platforms.
Founded in November 2004 by Jia Yueting and Liu Hong, LeEco is the world's first video company to go public with a market capitalization of more than $12 billion USD. Headquartered in Beijing, China, it has regional headquarters in Hong Kong, Los Angeles and Silicon Valley.
TAGS: LeEco 1S, Flipkart, Budget Smartphones