Review: BlackBerry Bold 9790
A great phone, but with an absurd price tag.
Rating

3.5
/5
10th Apr 2012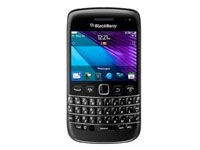 Pros:
Great design; Sturdy build; Smooth UI; Decent camera; NFC-ready.
Cons:
Expensive; Lacks scratch-resistant screen; Mediocre sound quality; Emails restricted to BB Internet Service.
BlackBerry Bold 9790
MRP: 27,500
Street Price: Rs 25,500 (Saholic.com; Letsbuy.com); Rs 26,000 (Infibeam.com)


The Bold 9790
 features BlackBerry's iconic QWERTY keypad. It also packs in a faster CPU and touch-and-type interface for faster navigation. RIM is trying to get relevant with time, but is it good enough to challenge similarly priced Android and Windows Phone devices? Let's find out.


Design And Build Quality
The retail box packs in a phone, USB cable, charger, and earphones. Even at such a high price tag, the manufacturer hasn't slipped in a complimentary memory card.

The device measures 4.3" (l) x 2.4" (w) x 0.4" (11 mm) (d), and weighs 107 grammes. It looks similar to the Curve 9360 and Bold 9780. The handset is slim and the matte finish on its back provides a great grip. BlackBerry has also used metal elements wisely to make the phone look premium.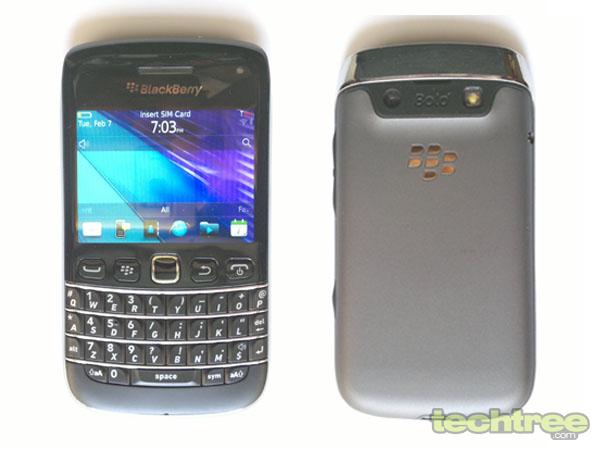 The Bold 9790 is a touch-and-type phone. Still, RIM has retained the optical trackpad as an alternative to the touchscreen. As expected from any BB phone, the physical keyboard is good. The keys are perfectly sized, but there's no spacing between adjacent keys. This can be uncomfortable for many.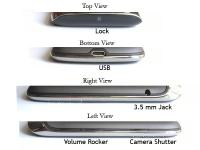 The phone is powered by a 1 GHz CPU and has 768 MB of RAM. Other specs include Wi-Fi, Bluetooth, GPS, a 5 MP camera, 3.5 mm jack, microSD card slot, and a 1230 mAh battery. The handset also supports NFC connectivity, and can be used for pairing devices and to read tags.
The 2.4" LED-lit screen has pixel dimensions of 480x360. I have no complaints in terms of brightness and viewing angles. However, the scratch-resistant glass is missing, which isn't too much to ask at this price point.


UI And Application
The device features BlackBerry's touch-friendly OS 7. The interface is pretty smooth, but I didn't like its icons and colour scheme. The OS features an app drawer that reveals apps and settings when slid upwards. There's also a notification bar that keeps the track of missed calls and messages. Multitasking is duly covered, and you can switch between apps with a long press of the [Menu] button.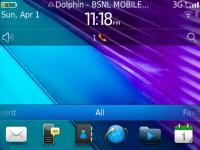 Although it's a touch and type phone, BB has played safe by retaining the trackpad as an alternative to the touchscreen. All in all, BlackBerry has done a decent job with the new user interface.
Coming to the ecosystem, the App World is still no match for the rival repositories. Even Nokia's Ovi Store can beat it in terms of the quality apps.
Among native apps, the web browser is fast and easy to use. Here, the trackpad comes handy to click hyperlinks. The browser supports tabs, but Flash-based sites are a no-go. As usual, the device's GPS performance is disappointing. Even with the data connection turned on, it just refuses to work properly.


Multimedia
Recently, BB has been making phones with good sound quality. Sadly, this handset is an exeption. On the other hand though, the video player is quite good, and it supports MP4, DivX, XviD, and WMV videos up to 720p.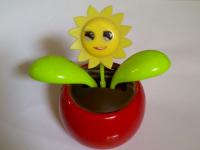 The onboard 5 MP fixed-focus camera is accompanied by a single LED flash. The camera interface is very basic and lacks ISO and exposure settings. Surprisingly, the image quality is very good. I never expected any BB phone to reproduce such accurate colours and details.

The device is also capable of 480p video recording, but the results aren't pleasant. Clips are saved in 3GP format. The quality is not that great, but the clips turn out to be reasonably smooth.



Video sample.


Telephony And Messaging
The devices voice quality and signal reception was excellent throughout the testing. The phonebook has a clean layout and can effectively separate business and private contacts.

The physical QWERTY keypad makes messaging a pleasant affair. Another nice addition is the BlackBerry Messenger, which is becoming popular with each passing day. On the other hand, I found the device's dependability on the BlackBerry Internet Service quite annoying. It's time for RIM to allow users the freedom to choose from existing internet plans to set up their personal mailboxes.


Battery And Verdict
The 1230 mAh battery's performance is good. With normal use, it can easily last an entire day. Under heavy, it can go up to 8 hours.
The 9790 features BB's sturdy build and iconic keypad. Its touch-and-type UI is pleasant to use and a decent camera is an added bonus. On the other hand, like every BB phone, this one also has a few annoyances. But the biggest downer is its price tag of Rs 25,000.
Although this phone is good, I don't think people will pick it over similarly priced HTC Sensation and Nokia Lumia 800.


Features: 3/5
Design And Build Quality: 4/5
Performance: 3.5/5
Value For Money: 2/5
Mojo: 3/5

Overall Rating: 3.5/5
TAGS: Mobile Phones, BlackBerry, Bold, ck