Review: Sony SRS-X11 Portable Speaker | TechTree.com
Review: Sony SRS-X11 Portable Speaker
Sony's tiny speaker offers quality sound and construction.
Rating

4
/5
13th Jul 2015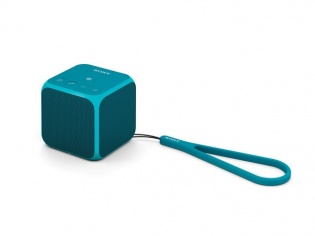 Pros:
Compact size; Quality construction; Good sound output; Speaker-phone feature; Long battery life.
Sony SRS-X11 Speaker
Street Price: Rs 4400
A kid from 80s would know how big a player Sony was in the multimedia market. Who could forget how its Walkaman and boomboxes changed the way we listen to the music. In the recent ears, portable speakers were changed by smartphones and boomnoxes by wireless speakers. Sony may not be the first company that comes to your mind when you think of Bluetooth speakers, but it definitely has some interesting hardware in the line-up.
Design
Sony has wowed us with many of its TV, PlayStation, and handycam designs over the years. If you have seen the Sony SRS-BTV5, you would know that the SRS-X11's impressive look is no fluke. The Japanese brand first experimented with a spherical look, and now is the time for a cube.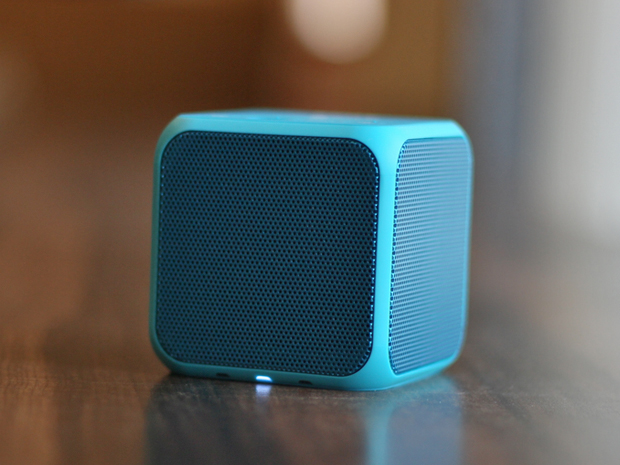 The gadget sports a clever design. The rubberised material provides it a pleasant feel. The build quality is excellent. The SRS-X11 features volume, power, and call receive button on the top side. Other three sides host speaker grille, while the last one houses a micro-USB charging port and AUX (3.5 mm audio in).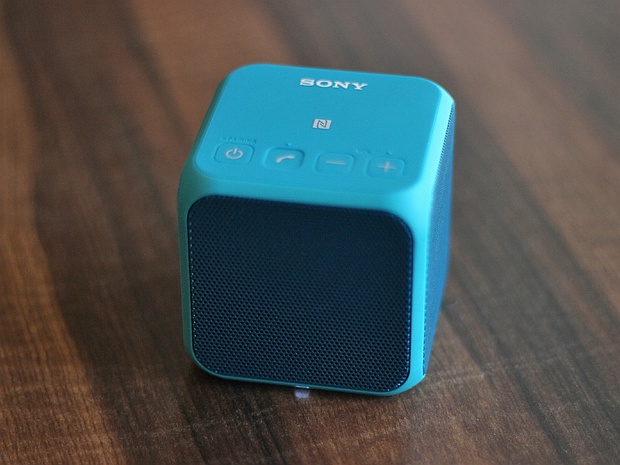 What sets the SRS-X11 apart from other sub-5k is its compact size. Each side of this cube is only 6 cm in length. It weighs-in only 215 grams. Overall, the SRS-X11's construction and aesthetics are impressive. That's not it, the gadget is available in red, blue, black, pink, and white.
Specifications
The speaker has a single driver with 10 W output. That makes up for one of the three speaker grilles, I mentioned in the last section. Rightly so, the other two are passive radiators to enhance bass. Other specs include mic, Bluetooth, and NFC.
Set Up
Like any wireless speaker, the procedure is straightforward. The power button not only turns on the speaker, but also doubles up as Bluetooth key with a long press. Once Bluetooth is enabled, it shows-up on your smartphone/tablet. If your phone supports NFC, pairing is as simple as a tap.
Performance
For its size, this compact speaker from Sony is impressively loud. With volume levels maxed out, it is hard to believe that the output is from this tiny thing.
The frequencies are distinguishable. However, it leans on the bass side due to the dual passive radiators. I favour bass over high-frequencies (treble). Therefore, it is a big plus for me.
Since there is only one driver, the sound is mostly directional. So don't expect the sound to be omnidirectional. Like the recently reviewed LG NP1540, two SRS-X11s can be paired to work together. Double-mode, if you simply want loudness, and stereo-mode (channel separation) for quality.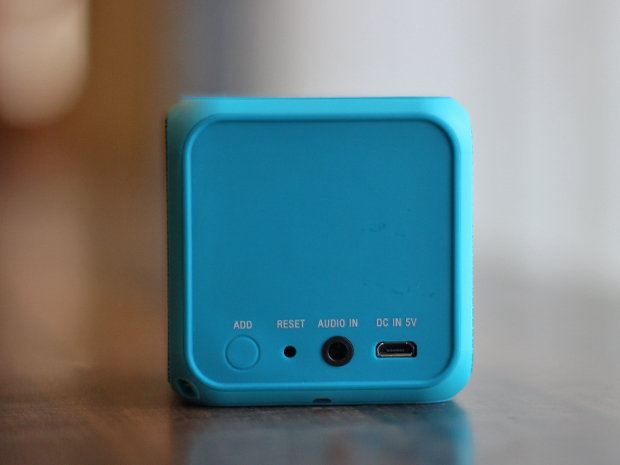 Overall, I'm pleased with this device's sound output. Do note that the emphasise here is on the compact size though. In the same price-range, the JBL Flip is a lot louder, but is at least three times bigger than the SRS-X11.
Misc Features
Apart from playing music you can use the SRS-X11 as a speakerphone. I tried it for a couple of con calls and everything worked as it should.
If your laptop's Bluetooth is not functioning properly, the 3.5 mm audio jack comes-in handy. Plus, it saves some battery on both the devices.
Battery Life
The speaker packs-in a lithium-ion battery that lasts for around 10 hours of music playback over Bluetooth. Expect it squeeze out another hour with wired connection.
Verdict
There quite a few good portable speakers you can purchase without spending more than Rs 5000. The JBL flip remains the top-dog in the sound department. Portronics' Glitz that imitates the JBL Pulse offers more feature than you can imagine for Rs 3300.
For those who want their portable speaker to be seriously portable, the Sony SRS-X11 is the best in the market. The speaker is now available for Rs 4400 online, which I think is somewhat expensive considering the competition. Below 4k, it would be a great deal.
Rating: 4
Features: 3.5
Design And Build: 4.5
Performance: 4
Value: 3.5
Mojo: 4