Review: Swipe Ultimate 3G Tablet | TechTree.com
Review: Swipe Ultimate 3G Tablet
Feature-packed tablet let down by sloppy construction.
Rating

3
/5
15th Apr 2015
Pros:
Windows 8.1 runs smooth; Can run desktop apps; 3G SIM slot; Full USB port; Office 365 subscription.
Cons:
Poor build quality; Heats-up on 3G.
Swipe Ultimate Tab 3G
Street Price: Rs 18,500

With tablets eating into laptop sales, Microsoft had no option but to jump on this bandwagon. While its own Surface fits the high-end category, the company has courted domestic brands in the mid-range segment. Off those, Swipe Telecom's Ultimate 3G is a 10-inch tablet with built-in 3G slot and keyboard accessory. Let's find out how good it is.
Design And Construction
The Ultimate Tab 3G looks like your regular Android tab, save for the capacitive Windows button on its front. The back-panel has textured matte finish that helps with the grip.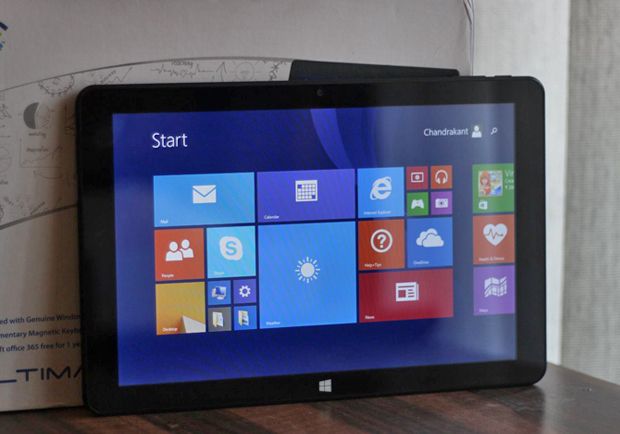 Held in landscape mode, the top side sports a volume rocker and power button. On the left-hand side is a full size USB port and 3.5 mm jack. Opposite are Micro-SIM and microSD card slots. Besides that are HDMI, micro-USB, and DC-in.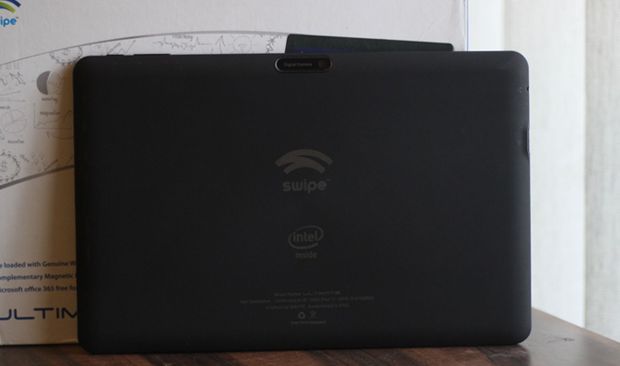 While the tablet feels solid to hold, detailing is nothing to write home about. The gaps are uneven where display glass meets the body. Then, the plastic flap protecting the SIM and microSD card slot is also shoddily made.
Keyboard Accessory
The tablet features a proprietary dock connector for keyboard accessory. Thanks to the built-in magnets, the keyboard easily snaps on to the tablet. The chiclet-type keyboard squeezes in all the essential keys with a thin bezel. Small keys are understandable on a portable keyboard. However, I wish at least [Enter] and [Control] could have been slightly bigger.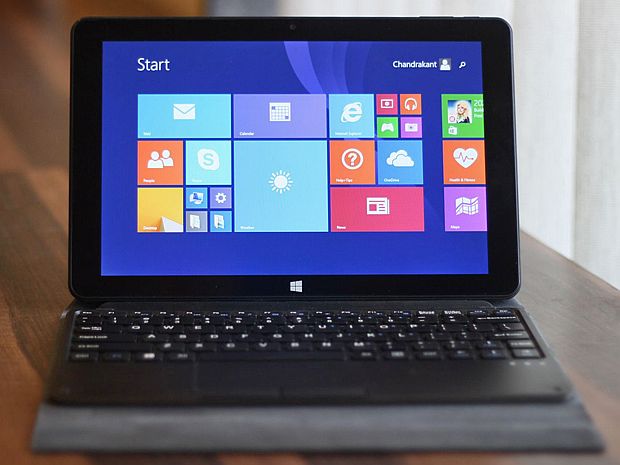 The keys have decent travel, but they tend to get wobbly when you type fast. Trackpad buttons are the worst offenders — they provide poor tactile feedback. Quality of plastic doesn't help either. It feels too flimsy even for a portable keyboard.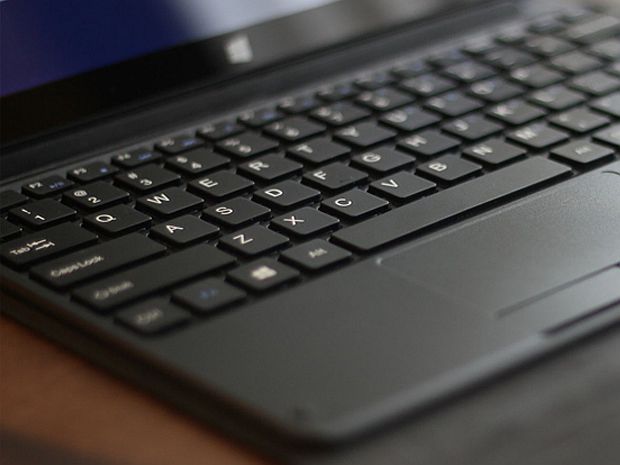 The back of the wraparound keyboard folds into a stand. The shape is retained with the help of magnets. It is basically inspired by the Acer Iconia W4 820 tablet's accessory. And no, the angle is not adjustable like the Surface Pro 3.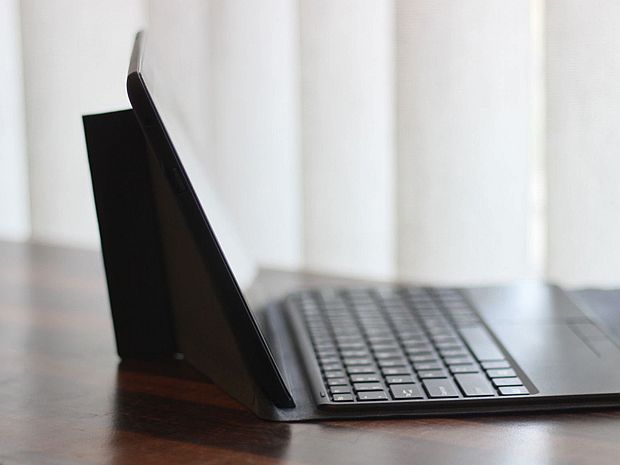 Screen
The 10.1" screen has pixel density of 1280x800. Resolution is not promising, but don't worry, pixelation is not visible unless you pay attention to the fine text.
Since it is an IPS (In-plane switching) screen, the colour reproduction is quite good. Viewing angles are decent. The downer here is highly-reflective glass panel. Thankfully, its touch-response is good. All those fancy Windows gestures and charm work without an issue.
Key Specifications
The tablet is backed by a quad-core Intel Atom Z3735F chipset (max clock-rate of 1.8 GHz). There's 2 GB RAM and Intel HD Graphics to handle some casual gaming. Internal storage is 32 GB. Off which, 24 GB is user accessible.
If you don't mind getting called a padhole, the tab comes with a 5 megapixel rear camera. The image quality is terrible — use it only if there is UFO sighting and there is nothing else to shoot with. For Skype calls there's a 2 megapixel camera.
On the connectivity front, the Ultimate 3G covers Wi-Fi, Bluetooth 4.0, full size USB 3.0 port, and micro USB port with OTG support (On the Go). Built-in 3G SIM slot enables data on the move. Using the HDMI port you can hook-up this tablet with LCD and Plasma TVs.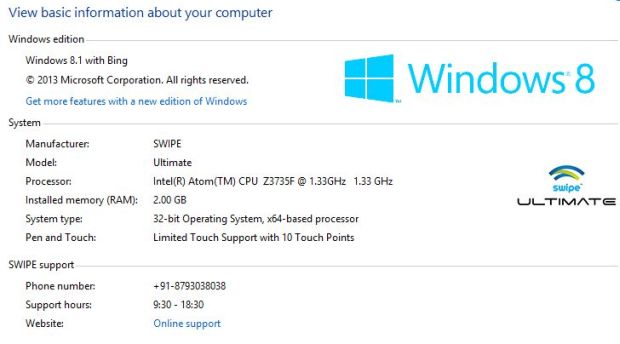 Software
The tablet runs Windows 8.1 with Bing out-of-the-box. With Swipe Ultimate 3G, Microsoft offers a year's Office 365 subscription for free. It also comes pre-loaded with a few useful apps such as Outlook, Skype, and OneDrive. You can download more from the Windows Store.
Microsoft has stopped the RT idiocy, so desktop software such as Irfanview, VLC, iTunes are all compatible. I even installed Photoshop worked a few images using a wireless mouse.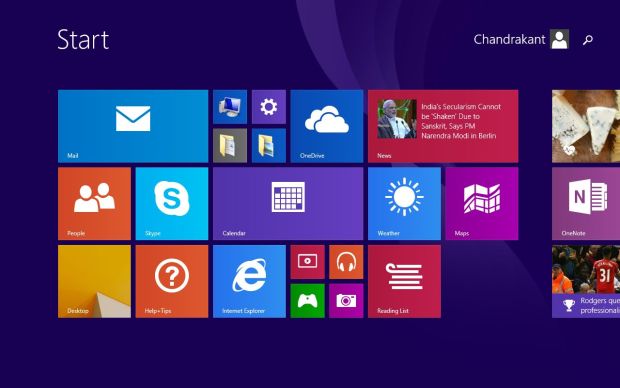 Windows gestures work fine with the trackpad. Swiping from right to left on the trackpad brings-up the Charms bar. Doing that in opposite direction lets you switch between the apps.
Be it tablet or desktop apps, the Ultimate 3G handles it well. Most of the time I worked with Word document with a few tabs open in Firefox. And yes, Xbox music running in the background. As mentioned earlier, Photoshop is usable, but things slowing down as image layers pile-up.
The tablet runs cool most of the times. However, the temperature goes up as soon as you start using 3G. I know that gadgets tend to get hot in summers, but what's happening with the Ultimate 3G is not normal.
Battery
The tablet pack-in a 7900 mAh lithium polymer battery. Under normal usage with browsing (on Wi-Fi) and word processing it lasts over nine hours. Expect it to go down by few hours on 3G.
Verdict
The Swipe Ultimate 3G is a feature-packed tablet. With flexibility of Windows, the tab offers a good screen and respectable battery life. An HDMI port, full size USB, and 3G connectivity are added advantage. We are even pleased with its performance. However, its build quality is poor. Especially, the keyboard accessory does not feel like a finished product. So while Swipe Ultimate 3G ticks all the right boxes, Swipe's negligence towards construction quality turns out to be a deal-breaker.
Rating: 3/5
Features: 4/5
Design And Build Quality: 2/5
Performance: 3.5/5
Value For Money: 3/5
Mojo: 3/5