ASUS EeeBook X205 Review: Netbooks Strike Back! | TechTree.com
ASUS EeeBook X205 Review: Netbooks Strike Back!
The latest machine from the Taiwanese brand is everything a netbook should be.
Rating

4
/5
06th Feb 2015
Pros:
Compact and lightweight; Sturdy construction; Good performance; Long battery life; Agressive pricing; Free Office 365 subscription.
Cons:
Paltry internal storage; Glossy finish.
ASUS EeeBook X205
Price: Rs 15,000
Be it office work or gaming, nothing beats the good-old desktop computers. However, laptops to a certain extent replaced tower computers by showcasing portability. Tipping the scales at around three kg though, most laptops were a pain to lug around. Then, came the netbooks that were compact laptops sans optical drive (CD/DVD). The early models were quite sluggish, and by the time manufacturers rolled out decent hardware, consumers lined-up to buy tablets. After 2012, netbooks started fading out in the market. So is Asus' EeeBook X205 netbook destined to be forgotten, or it can breathe new life into this dying product category?
Design
The first thing that stands out about the EeeBook X205 is its fanless design. Thanks to Intel's new Atom Processors with effective heat-sink, netbook makers can get rid of the conventional CPU cooling fans. The result is a budget netbook that's less than 2 cm (17.5 mm to be precise) thick. What's more impressive is that the netbook weighs-in less than a kilogram. This is a big deal, as this is one of the few laptops in this price-range that you wouldn't mind carrying.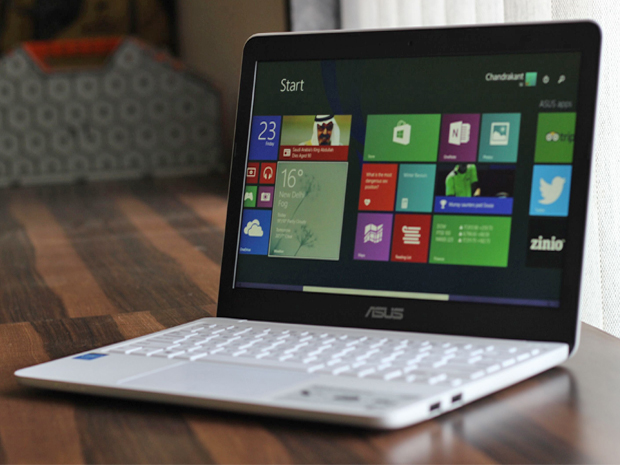 The netbook is cleverly designed. Instead of doing something fancy, the Taiwanese brand has retained the classic laptop design. At the same time, Asus has streamlined things to make the laptop relevant for 2015. The plastic gone into constructing this device is of good quality. However, I did not like the gloss finish on the unit we received. The laptop would have felt much nicer with the matte finish Asus uses for its smartphones. The netbook is available in blue, white, red, and gold. So by picking-up the right colour, you can pair it with your smartphone.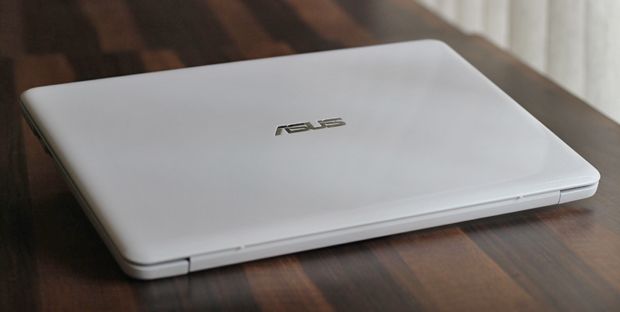 For a netbook, Asus has thrown-in a neat keyboard and trackpad. Both are designed cleverly to make optimum use of space on this compact laptop. The trackpad is relatively bigger than what you usually get on a netbook. The chiclet (island type) keyboard is very comfortable to type on. What's more, each key has sufficient travel to provide proper tactile feedback. The keyboard would have been even better had Asus thrown-in backlight.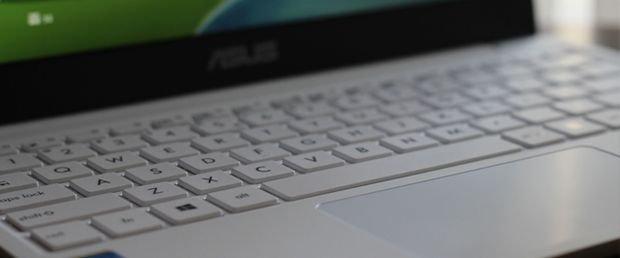 Display
The EeeBook X205 comes with a 11.6" HD screen. The screen's colour reproduction is very good. Plus, with 1366x768 pixels, I'm quite happy with the screen sharpness. The display is prone to colour shift at extreme angles. Not a big issue, but it is quite annoying when you are watching a movie with your friends.
Specifications
The X205TA is powered by quad-core Intel Atom Z3735F processor. Its clockspeed can go up to 1.83 GHz. Visuals are handled by the onboard Intel HD Graphics. Random Access Memory is 2 GB. Internal storage is limited to 32 GB. Using a microSD card slot, you can increase the storage by 128 GB. The netbook sports a micro-HDMI port seen on phones such as BlackBerry Z10 and Nokia N8. Other specs include Wi-Fi, Bluetooth 4.0, microphone and headphone jacks, two USB 2.0 ports, two speakers, and a web camera. The package contains a compact charger that's barely bigger than your mobile charger. It complements the compact design of the EeeBook X205.
Performance
The netbook runs Windows 8.1 with Bing (single language). Plus, you get a year's Office 365 subscription for free. The laptop supports our beloved Desktop mode and is compatible with Win32 applications. Since it's a non-touchscreen device, I mostly used it in desktop mode. That said, Asus has done a good job of making most gestures work on the trackpad. For instance, swiping from right to left on the trackpad brings-up the Charms bar. Another nice touch is that the webpages scroll well with the trackpad.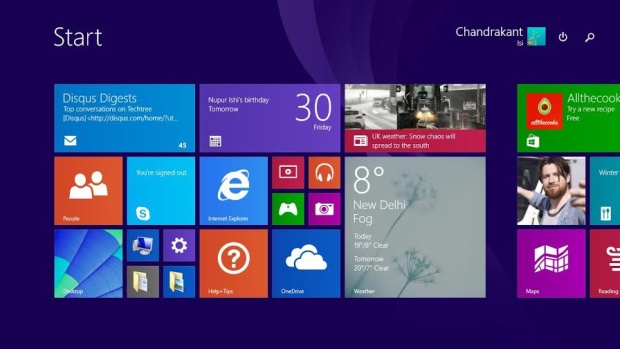 The new chip and 2 GB RAM handle Windows with easy. Be it Metro or Desktop mode, the laptop runs smooth. To put things in perspective, I had no problem multitasking with Microsoft Word, Irfan View, Music Hub, and Firefox with at least 15 tabs. I also managed to play Full HD videos using VLC. Overall, the performance is very good for a budget laptop. Just don't expect it to run games, and you will be fine.
Battery
Battery life is strong point for this laptop. On a full charge, the battery can last you for an entire day. Even after working for 10 hours in a stretch, the laptop would have at least 15% juice left.
Verdict
With the EeeBook X205, Asus has set a benchmarks for budget netbooks. The device is sturdy yet incredibly light. Compact design, proper chiclet keyboard, and long battery life makes this laptop an ideal office companion. Lastly, it's the affordable price tag of Rs 15,000 that makes the EeeBook X205 unbeatable in this segment. So yes, if you are tired of your bulky laptop or struggling to be productive on an Android or iOS tablet, go for the ASUS EeeBook X205.
Features: 4/5
Design And Build Quality: 4/5
Performance: 4/5
Value For Money: 4/5
Mojo: 4/5
Overall Rating: 4/5
TAGS: Laptops, computers, Windows, ASUS