WWE 2K 15 Game Review: Not Ready To Rumble
The latest WWE game isn't better than its predecessor.
Rating

2.5
/5
22nd Jan 2015
Pros:
Improved graphics; Challenging NXT mode; Interesting Commentary.
Cons:
Small roaster of superstars; Plagued with bugs; Crowd is really dull.
WWE 2K 15
Price: Rs 2,499 (PS3)
There are two things I lived my childhood on — good-old gaming consoles and wrestling games. After picking up the Royal Rumble on SEGA Dreamcast in 1996, there is hardly any wrestling game that I have not played. In fact, even on PS3 my first game purchase was WWE 2k14. Needless to say, I was excited to get my hands on this one. As Spiderman says, "With great power comes great responsibility", in this case I would say that "With great titles come great expectations".
As soon as you pop-in the disc, improved graphics grab you attention. Compared to the last version, the textures look sharper in 2K 15. The lighting and environment effects have also improved a bit, which overall lifts the visual feel of this game. The sound effects are well done. Especially, the commentary has an authentic feel to it.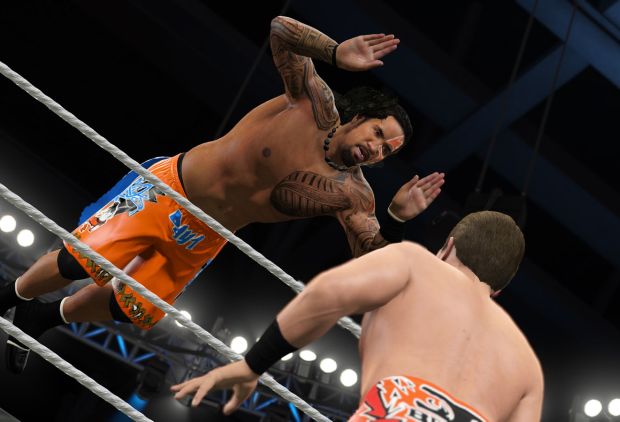 The gameplay more or less remains the same as the previous version. However, the improved 'stamina' bar and the new grappling system makes the experience more realistic. What I found annoying is the the reversal move that just doesn't connect most of the times. I tried this with a few remotes, but the problem was quite evident. The game also lags and pauses unexpectedly on the PS3. While playing 'Hell In a cell', there were instances where my player "magically" jumped inside the cage as if it didn't exist. There seems to be some issue with John Cena.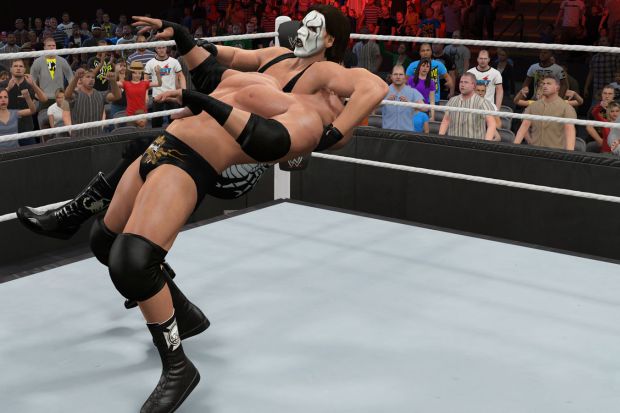 The biggest problem with the game is that it offers very limited selection of WWE superstars. The developers have stated in an interview that rivalries are something that make this sport what it is, and we are going to highlight that. While I do agree with them, I think they should have expanded their scope beyond Shawn Michaels-Triple H and John Cena-CM Punk. When you talk about rivalries, how can you forget the fights between Stone Cold Steve Austin and Vince McMahon that helped revive WWF when it was over shadowed by WCW? Also, add Kane & The Undertaker, Rock & Stone Cold, Bret Hart & Stone Cold to that list. After all, these charismatic players are what made this sport so memorable for fans.
Since the roaster is limited, fans are definitely going to use the option to create their stars a lot. Thankfully, the WWE 2k 2015 offers a lot of customisation options to keep you busy. Another saving grace is the NXT mode, which I enjoyed more than the main game. The NXT mode revolves around Adrian Neville, Rusev, Sami Zayn, Corey Graves, and Bo Dallas. There's a chapter dedicated to each of these wrestlers. There are four matches in each chapter. By winning these matches you can unlock wrestlers for main game.
WWE 2K15 is new, but lacks the charm. It delivers great visual and sound effects. However, as a hardcore WWE fan, I think that the game misses a personal touch. The WWE 2k 14 did absolute justice to the sport. Compared to that, the latest game is quite disappointing. If you are looking for a good wrestling game, you should pick-up the last year's version over the 2K 15.
TAGS: Gaming, Sony, PlayStation, PS3