JBL Pulse Review: Can Turn Any Room Into A Disco | TechTree.com
JBL Pulse Review: Can Turn Any Room Into A Disco
JBL's portable speaker is a perfect gadget for parties.
Rating

4.5
/5
19th Dec 2014
Pros:
It's insanely loud; Sound has depth; Amazing light effects; Easy to set-up; Impressive design and construction; Good battery life.
Cons:
Bass could have been better; Companion app is buggy.
JBL Pulse
Street Price: Rs 9000
In a world where people consume media on smartphones and tablets, portable speakers have become important than ever. Since the market is crowded with boomboxes, JBL has come up with a nice idea to stand out. In addition to enhancing sound, they have thrown-in a fancy light-show in its new product. But, is it good enough to make those disco-balls obsolete in house parties?
Design
The JBL Pulse looks like an ordinary boombox, until you turn it on. The cylindrical speaker is fitted with an array of LED lights covered in a metallic mesh grille. The lights are so well done that the Pulse never fails to grab your attention. The construction is top-notch. Especially, the matte rubberised feel of the plastic is very pleasant.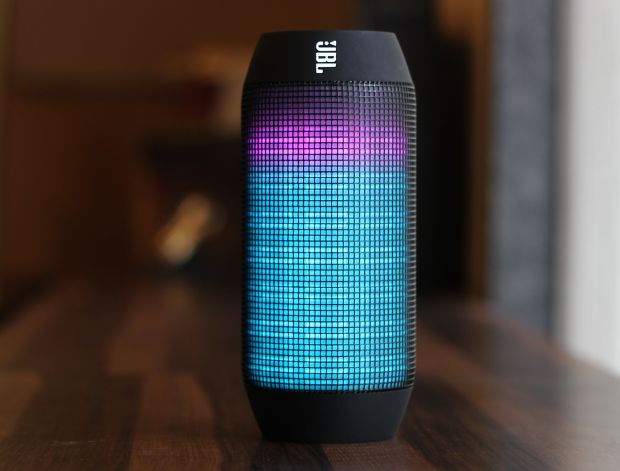 The ports and buttons are marked properly and are easy to operate. You get dedicated buttons for Bluetooth, light theme randomiser, and On. There are seven tiny buttons to change the light intensity. Additional seven buttons let you control the LED colours. Plus, there's a button that mixes all colours at once. I understand that the playlist is meant to be controlled from your hand-held device, a (song) skip button on the Pulse wouldn't have hurt.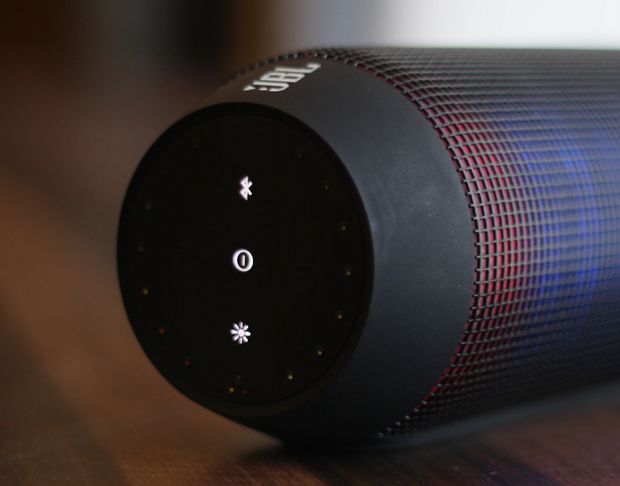 Overall, the speakers design and build quality are excellent. Additionally, JBL gets brownie points for coming-up with something madly original.
Performance
Setting-up JBL Pulse is simple. You need not read an instruction manual to get it started, unless you are technologically challenged. Use Bluetooth to connect your phone or tablet wirelessly. Or opt for the auxiliary connection to go easy on the battery. Speaking of which, the JBL Pulse can be charged with any microUSB mobile charger. On a single charge it can last for up to 5 hours with LED effects on. Without the light show, it easily last for more than 8 hours.
Moving to the sound output, the Pulse comes with two 40mm drivers, more than enough to fill sound in a large room. It is louder than most portable speakers I have used. It is so powerful that it even holds up on a chaotically crowded street. Considering its size, the depth of sound is impressive. Since a speaker's sound quality also depends on the source file, go for high bit-rate MP3 files. Better still, use WAV format. I have noticed that this speaker's sound is on the brighter side — treble overpowers bass. I prefer bass over high-frequencies, so that's a bit of a downer for me.
If I have to describe the LED light show in word, that would be 'Amazing'. JBL has done excellent job with the lighting pattern and selection of colours. As mentioned earlier, you can change change the brightness, pattern, or even mix colours using the buttons provided on the speaker. What's more, you can do that wirelessly using the JBL Music app. The app, as usual, is not available on Windows Phone. In Android version, the Effects Library wasn't accessible on the Xiaomi Redmi Note. On the One Plus, most features work fine, but the app crashes often.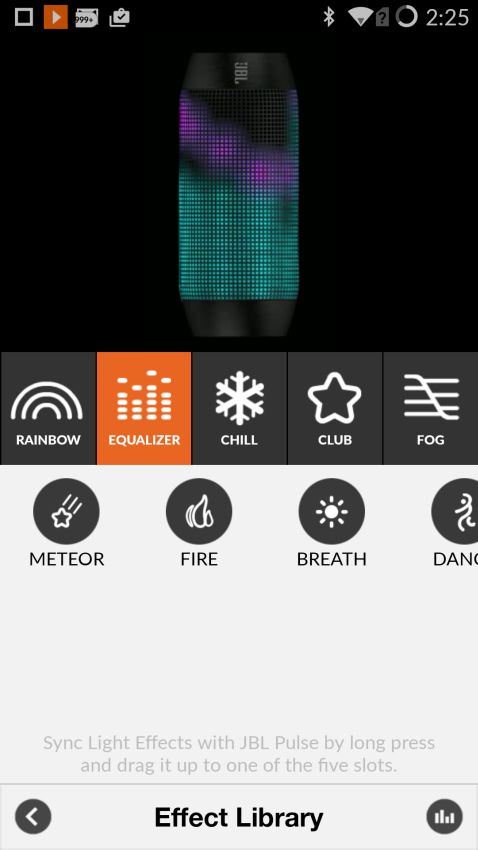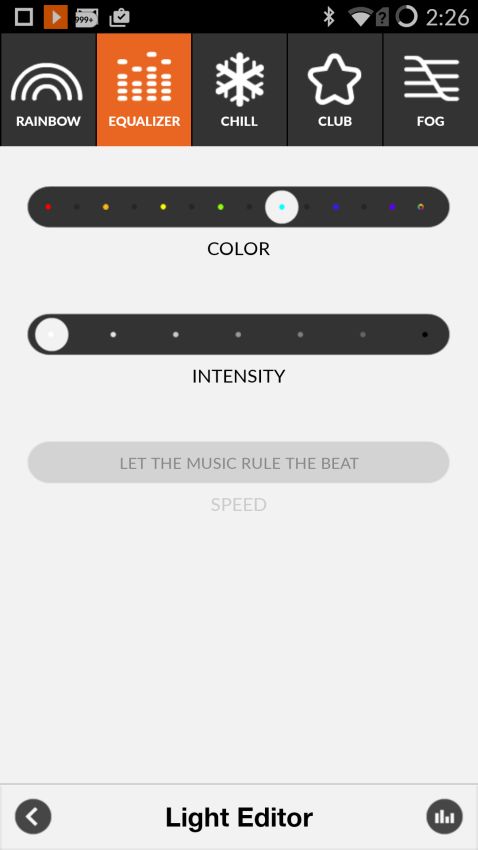 Verdict
The JBL Pulse is one of those products that trigger polarised views. Some will despise this product while other will love it. After using for over a week, I fall in the latter category. After years, I have enjoyed reviewing a product so much. The Pulse is not going to please audiophiles. If sound is your priority, you should get a 2-speaker systems from Beringer or M-Audio. The JBL Pulse is meant for party animals, and for the target audience its performance is spot on.
Rating: 4.5/5

Features: 4.5/5
Design and Build Quality: 4.5/5
Performance: 4/5
Value For Money: 3.5/5
Mojo: 5/5
TAGS: Accessories, Speakers