BlackBerry Z3 Review: A Robust Handset For Messaging Junkies | TechTree.com
BlackBerry Z3 Review: A Robust Handset For Messaging Junkies
The Canadian brand has finally brought the BB 10 OS to masses.
Rating

3.5
/5
27th Aug 2014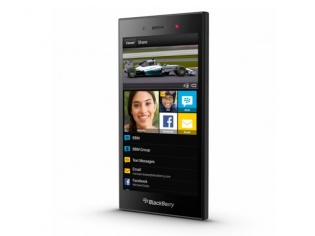 Pros:
Sturdy construction; Fluid gesture-based interface; Thoughful BlackBerry Hub; Great sound quality.
Cons:
Disappointing camera; Not ideal for one-handed use.
BlackBerry Z3
Street Price: Rs 15,000

Physical QWERTY has always been a strong point for BlackBerry. However, post iPhone era, the world went mad over touchscreens, and BlackBerry started losing its ground. The highly-anticipated Z10 wasn't a bad phone, but the company goofed-up with the pricing. Now, to win back some marketshare, BlackBerry has rolled out a sensibly priced handset called Z3 that can replace the popular Curve 9320. The new phone offers a full-touch 5-inch screen, latest BB 10.2 OS, and 5 megapixel camera. Let's find out how good it is.
Design
To keep the costs down, BlackBerry has outsourced the Z3 manufacturing process to Foxconn. However, there's no compromise in terms of quality. Like most BlackBerry handsets, the Z3 is sturdy. Much like the first BB10 OS phone Z10, this one sports an elegant design. The handset features straight lines on sides and sharp edges — perfect for office users. However, the phone is quite big. So one-handed usage is out of question.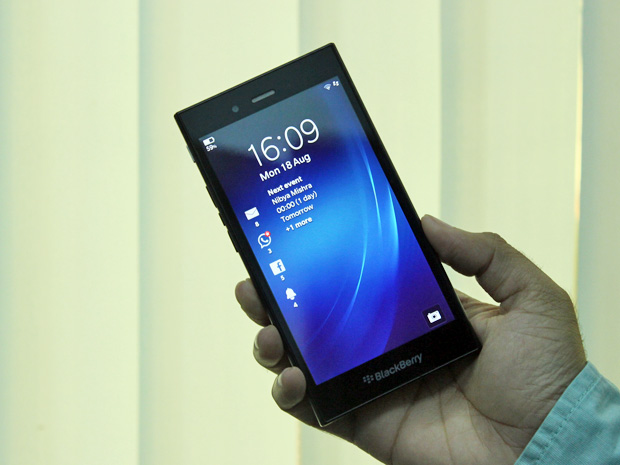 The materials used for building this phone are top-notch. There's a textured back-panel that helps with the grip. Since the back-panel doesn't open, the battery is non-user replaceable. The micro-SIM and microSD card slots are on the right hand side. Bang opposite is a Power button companied by a Volume Rocker and a Mute key. The latter can also trigger Voice Command feature when you press and hold it for a couple of seconds. The front is all glass with no hardware/capacitive buttons.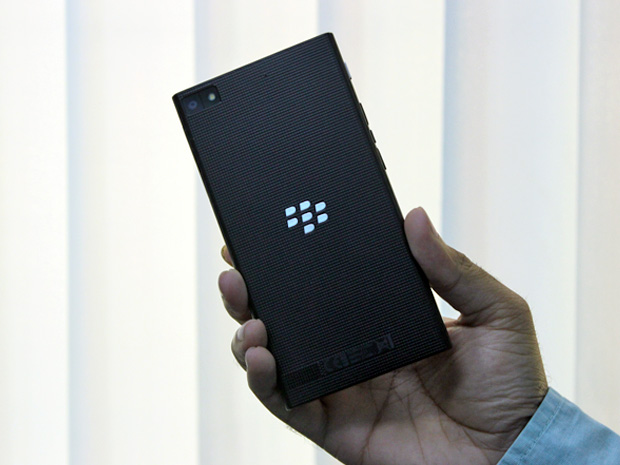 The Z3 is quite hefty at 163 grams, but that's quite usual for well built phones. For instance, the Lumia 920 tips the scales at 185 grams. Overall, the Z3 is a sturdy handset with a good design. However, its elder sibling the Z10 looks classier. This comparison is inevitable considering the Z10 now sells for around Rs 15,500.
Display
The handset packs in 5-inch qHD (540 x 960 pixels) screen. That makes for the pixel density of around 220 ppi. Needless to say, you do get to see a lot of jagged edges. Here, anything near 300 ppi would have been sufficient. The display also lacks Gorilla Glass protection. Other aspects of the screen such as the colour reproduction and viewing angles are quite good.
Specifications
The Blackberry Z3 is powered by a 1.2 GHz dual-core Qualcomm Snapdragon 400 chipset. it comes with Adreno 305 GPU and 1.5 GB RAM. For photography, there's a 5 megapixel autofocus rear camera with LED flash. it's capable of recording Full HD 1080p videos. For Skype calls, you get a 1.1 front-facing snapper. Other features include 8 GB internal storage, microSD card slot, and 2500 mAh battery.
Software
The first BB OS 10 phone Z10 launched last year at an atrocious price tag of Rs 44,000. At this cost, it had to be as good as the iPhone, which unfortunately it wasn't. For Rs 15,000 though, I don't think there's much to complain about the Z3's user experience. In fact, BlackBerry's platform is more cohesive than the most popular smartphone operating system Android. The transition effects and animations are mostly smooth. However, it does stutter once in a while. In comparison,
the Z10 offered a slightly better experience. That's probably because the Z10 comes with 2 GB RAM as opposed to the Z3's 1.5 GB.

The BB 10.2 lacks conventional menu navigation keys. Instead of that, it relies heavily on swipe gestures to get things done. You can unlock the phone with a simple swipe-up gsture form the bottom edge of the screen. When you're inside an app, the same gesture minimises the app windows and brings you to the multitasking menu.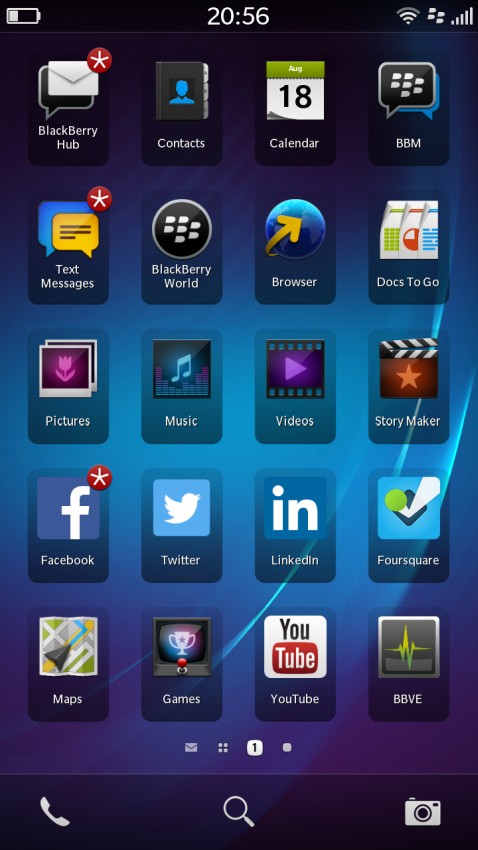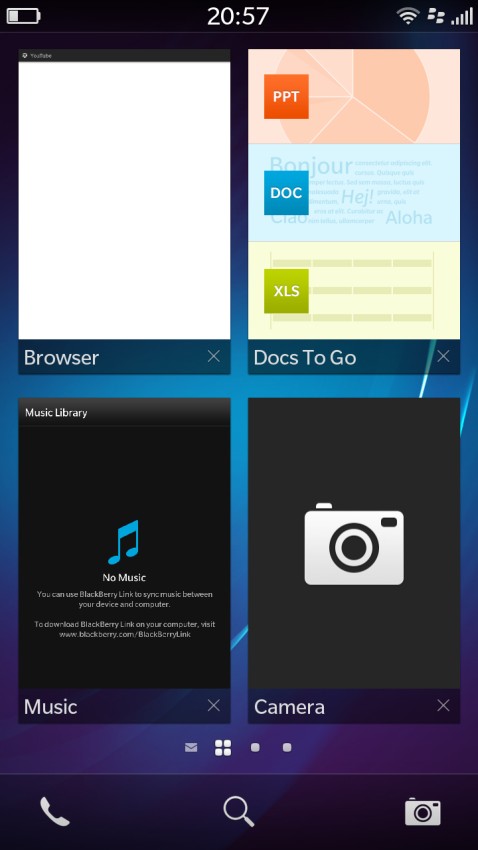 The Peek view warrants a special mention. You can access it by swiping up and then moving your finger to the right. Here you can glance at the BlackBerry Hub, which collaborate your text, email, and social network updates. Continue sliding your finger to the right to enter the BB Hub, or slide your finger to the left and down to return to the app that you were using.
Some of these gestures are contextual. For instance, when inside an app, the swipe down gestures brings up app specific settings, whereas on the homescreen, the same gesture gives access to quick toggles for Bluetooth, Wi-Fi, Alarm etc. Most Android and iOS users will find it confusing at first. However, it won't take more than a couple of days to get used to it.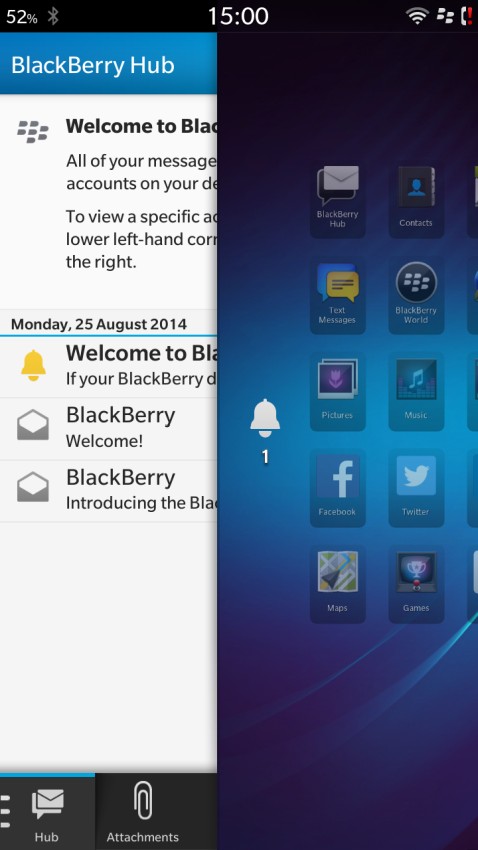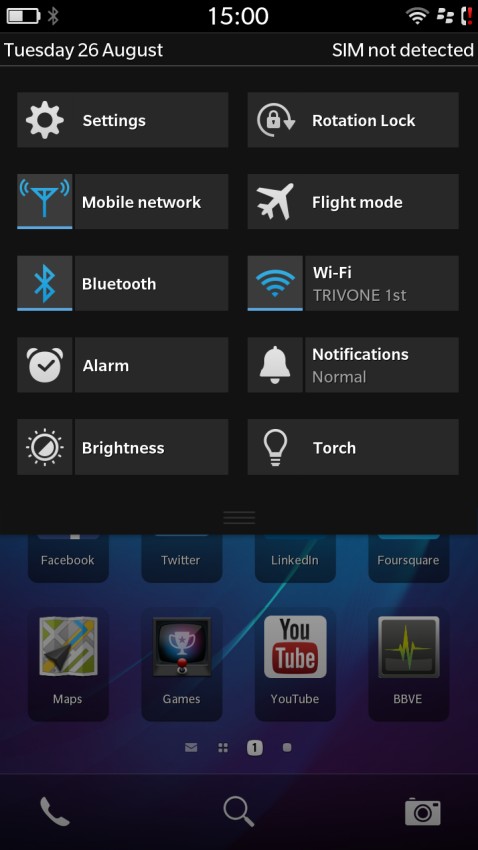 Apps such as Documents-To-Go and BBM are good additions. BlackBerry Maps are finally usable, but it's still nowhere near HERE Drive and Google maps. BlackBerry World covers most of the popular apps. The OS can run Android apps using emulation. So if your favourite Android app is missing, you can download its .APK file and try install it on the Z3. This mostly works with apps, but not games.
Multimedia
Fora business phone, the Z3's sound quality is excellent. As opposed to the Z10, this phone covers FM tuner. The Z10's video playback capabilities are good too. Full-HD videos in MP4, DivX, Xvid, and MKV formats worked without a hitch on this handset. Such codec support was necessary since the BlackBerry's app repository lacks MXPlayer.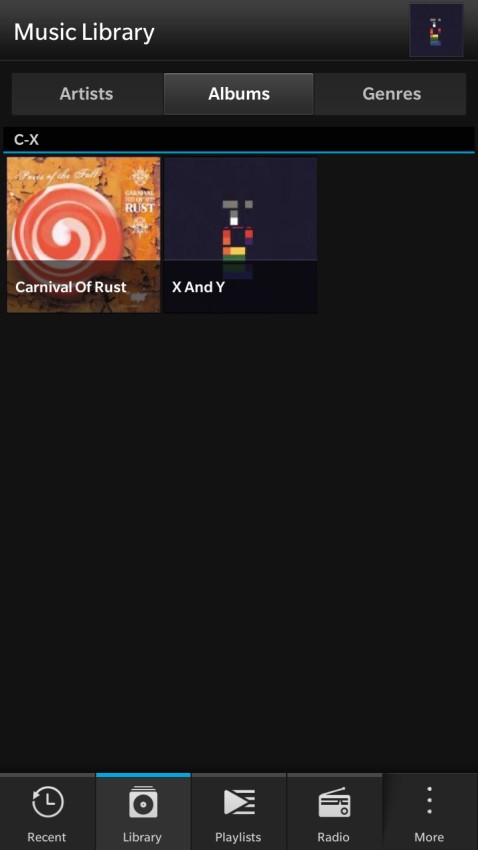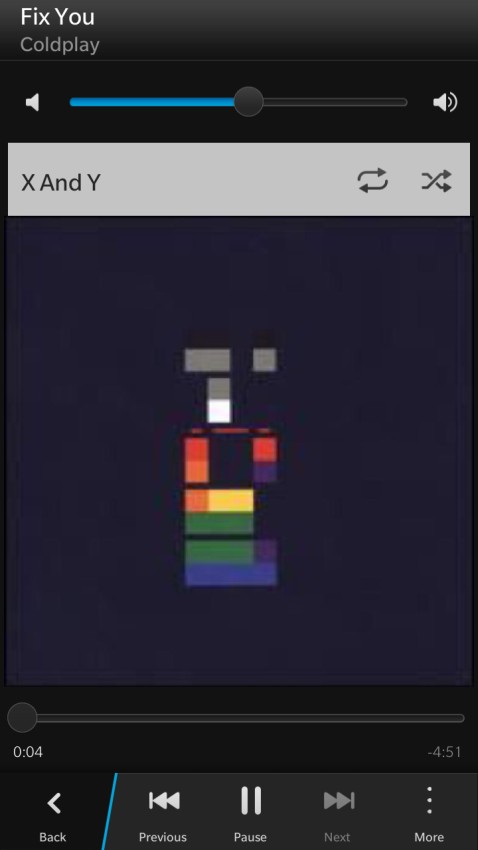 Camera
The BlackBerry Z10 comes with a 5 megapixel auto-focus camera with an LED flash. There are usual features such as touch focus, burst mode, and geo-tagging. Similar to the Nokia camera lenses, Blackberry offers Time Shift that takes multiple shots within seconds and then lets you choose the best shot. Unfortunately, the camera's image quality is disappointing. The colours look off and there's too much noise in photographs. Things get worse in low-light conditions, where you get yellowish tint in most photographs. The phone records Full HD videos. However, the videos lack the details.
Telephony And Messaging
The BlackBerry Hub integrates all your messaging and social networking services at one place. The on-screen QWERTY keypad is well designed. It cleverly predicts the word you're typing. What I really like is that the predictions are less obtrusive compared ot what we get on Android. In terms of call quality, network reception and call quality were spot-on.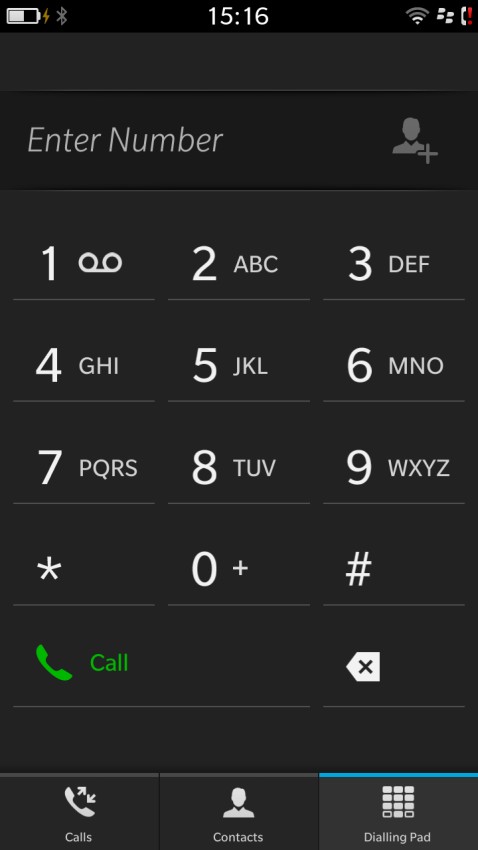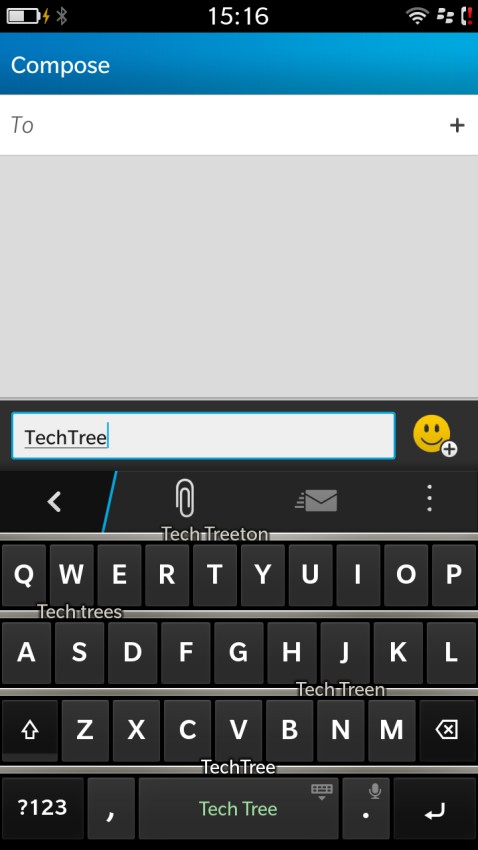 Battery
The Z3 comes with a 2500 mAh battery. Since the OS is well optimised, the battery lasts for over a day and half. That's quite average for a smartphone these days.

Verdict
The BlackBerry Z3 is a well built budget device. It looks way better than most similarly priced phones. The BB 10 OS is specifically designed to please the messaging junkies. The phone offers impressive music output. On the other hand, the camera lets it down. Plus, it's not ideal for one-handed usage. What makes it a hard sell though is the company's Z10, which is now available at a similar price tag. Currently, if you're looking for a sub-15k Blackberry, the Z10 is the way to go. Once it goes out-of-stock, you can consider the Z3.
Features: 3.5/5
Design And Build Quality: 4/5
Performance: 3.5/5
Value For Money: 3/5
Mojo: 3/5
Overall Rating: 3.5/5
TAGS: Mobile Phones, BlackBerry, BlackBerry Z3