Review: Sony Ericsson Xperia neo V
A boring Xperience.
Rating

3
/5
14th Jan 2013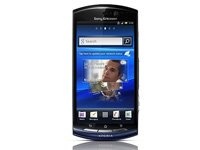 Pros:
Smooth UI; Great sound quality; HDMI port.
Cons:
Dated design; No DivX \ XviD support; Lacks AMOLED screen.
Sony Ericsson Xperia neo V
MRP: Rs 20,150
Street Price (As on 6-Feb-2012): Rs 17,200 (Saholic.com); Rs 18,000 (Infibeam.com; Letsbuy.com)


UPDATE: The video review of the Sony Ericsson Xperia neo V is now available here.
---
The Xperia neo V is not your usual successor — it's actually a downgrade from the original neo. Sounds weird, but the neo V sports a 5 mp camera, as opposed to its predecessor's 8 mp snapper. However, the manufacturer has tried to compensate for this with a price cut. Let's find out whether this is a worthy option in the mid-range category.


Design And Build Quality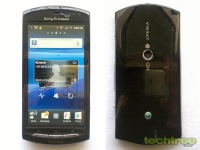 The retail box comes with the phone, charger with detachable USB cable, a 2 GB memory card, and earphones. The phone is available in silver, white, and blue. It measures 4.6" (l) x 2.2" (w) x 0.5" (13 mm) (d) and weighs around 126 grammes.

The handset's body is an exact clone of the original neo. It's entirely made of glossy plastic, which I totally dislike. If that wasn't bad enough, SE has painted the device's sides with a chrome finish that amplifies its tackiness. The gadget is also thicker when compared to its rivals. All in all, it feels more like a 2009 handset that fell into a time warp and emerged in 2011.

The gadget's Home, Back, and Menu buttons are tactile, which minimises the chance of accidental key presses. However, the lack of a backlight leaves you guessing their positions in the dark.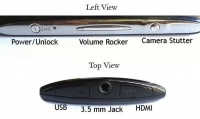 The phone is powered by a 1 GHz CPU, coupled with an Adreno 205 GPU. Other specs include a 5 MP primary and a VGA front camera, 512 MB of RAM, 32 GB microSD card support, Wi-Fi, Bluetooth, GPS, a 1500 mAh battery, and a standard set of sensors.

The 3.7" LED-lit LCD with pixel dimensions of 480x854 is covered in scratch-resistant glass. The screen is reasonably bright and has decent viewing angles. The sunlight legibility is good, but colours look dull. Lastly, the blacks are unimpressive, meaning that the screen is no match for AMOLED screens.


UI And Applications
The phone uses SE's version of Android 2.3 (Gingerbread). It runs smooth and virtually lag-free most of the time. It does skip a frame or two once in a while, but that's not a big deal at this price point. Overall, the device's 1 GHz CPU ensures that it does not spoil the user experience.


Coming to native apps, the browser is reasonably fast and pulls off every trick that a decent browser should. Flash is duly covered, but it's not ideal for high-quality web videos. Nevertheless, it gets the job done reasonably well.

Unfortunately, the neo V's GPS performance is disappointing. It only works when A-GPS (Assisted GPS) is turned on. Google Maps is good enough though to plan your travel, if not the actual navigation.


Multimedia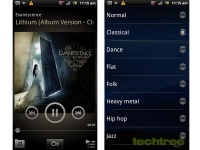 The handset's sound quality is very good, when paired with decent earphones. Additionally, one will appreciate the vast selection of equaliser settings. On the flip side though, the bundled earphones are terrible.

Similar to other Xperia smartphones, this one can play MP4 and 3GP video up to 720p. Not an issue though, since third-party video players such as RockPlayer can take care of XviD and DivX files. The much-hyped Mobile BRAVIA Engine improves the video quality by delivering better contrast and sharpness. Additionally, thanks to the HDMI port, you can hook it up to LCDs.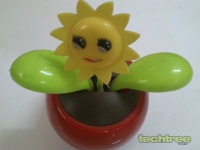 The onboard 5 MP shooter has a single LED for company. Outdoors, the camera's performance is very good. Additionally, it sports interesting presets such as the 3D Sweep Panorama and Sweep Panorama. The latter is self-explanatory, and the former offers panoramic images with a twist of 3D. Sadly, the resultant images can only be viewed on a 3D TV.

The camera can record videos at 720p quality in the MP4 format. The framerate hovers between 25 to 30 fps. Most of the times, the recordings play back smoothly. All in all, the camcorder's performance is pretty good.

Video sample.

Telephony And Messaging
The phonebook is neat and clean. It can pull up contacts from multiple accounts and automatically merge duplicates. The cellphone's network and Wi-Fi reception were good throughout our tests, while the voice at the other end was loud and clear.

The portrait keyboard is well-designed, and good for quick messaging. As expected, the landscape mode keyboard is even better.


Battery Life And Verdict
The 1500 mAh battery performs pretty well. It managed to keep the device on for almost 7.5 hours with moderate use. Though the performance is pretty good, SE could have easily fitted a larger battery in this chubby phone.

In sum, the neo V has a decent UI, great sound quality, and an HDMI port. On the other hand, it sports a dated design, an unimpressive display, and limited video codec support. Ultimately, at Rs 17,000+, it's not a bad phone, but the wiser decision is to pick up its slimmer sibling, the Xperia ray.


Features: 3.5/5
Design And Build Quality: 3/5
Performance: 3.5/5
Value For Money: 3/5
Mojo: 3/5

Overall Rating: 3/5
TAGS: Mobile Phones, Android, Sony, Xperia, ck