Review: Dell Inspiron 14 7000 | TechTree.com
Review: Dell Inspiron 14 7000
A beautiful laptop marred by a mediocre screen.
Rating

3.5
/5
14th Jan 2014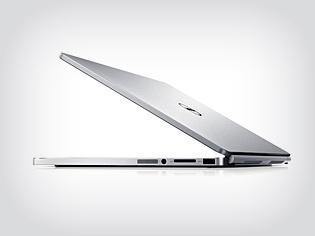 Pros:
Great Looks, Sleek aluminum enclosure, Good specifications, Responsive touch screen, Good battery backup, Light, Good speakers (for a laptop), Good implementation of sound enhancement through software.
Cons:
Viewing angles are mediocre, Screen not as bright, Expensive for such a screen.
Dell Inspiron 14 7000
Street price: Rs 68, 890
Dell Inspiron 14 7000 is one of the most beautiful laptops we've ever seen. It is a forged aluminium design that's "accented with diamond-cut bevelled edges", as claimed by Dell. It flaunts a backlit keyboard and comes with an optional edge-to-edge touch display protected by Corning Gorilla Glass. Our review unit didn't have that "optional glass" part in it.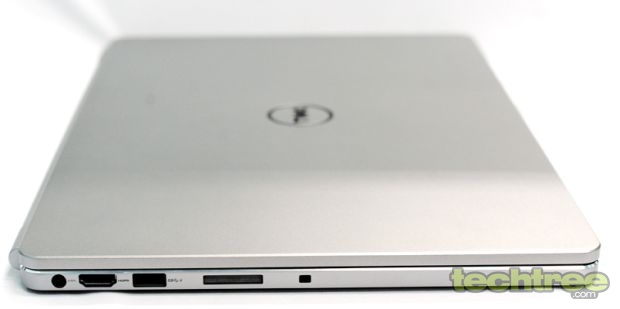 Left - Power, HDMI and USB 3.0 with Power share feature.
If this picture reminds you of "MacBook Pro", you're not the only one. Dell was clearly inspired (but not in an Anu Malik way) by Apple's best lappies for yuppies.


Right - Air vent, headphone jack, SD card, USB 3.0
Sweet Thinness
Dell Inspiron 14 7000 is eye catching, sleek, and thin at 15 mm. The thinness is not equal to that of Macbook Air, but neither is it as fat as most laptops. The laptop's beauty is accentuated by its lightness which is just shy of 2 kgs.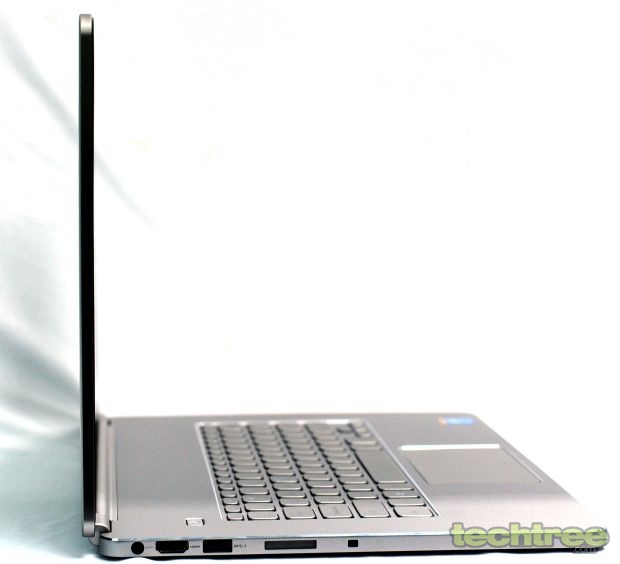 Really thin!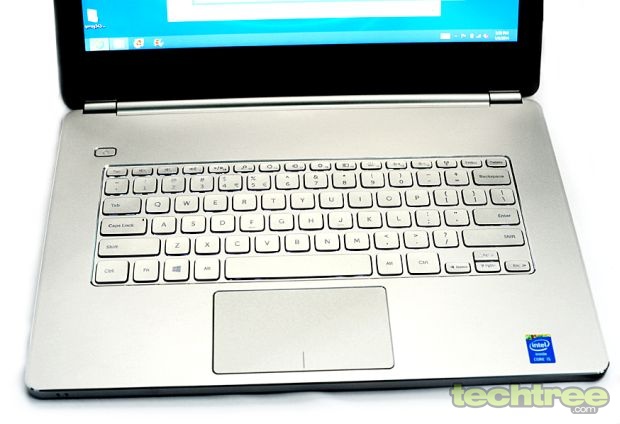 Even the backlit keyboard is yummy!
Performance
The laptop is a good performer overall except when it comes to gaming. Intel i5 processor with 4 GB RAM and 500 GB hard drive is more than enough for office work and media consumption. However, due to the Intel HD 4000 graphics, the laptop suffers on the gaming benchmark immensely.
For those interesting in the scores, PC Mark 2007 gave a score of 2216 to 2294 which tests tasks for office, surfing, and the like.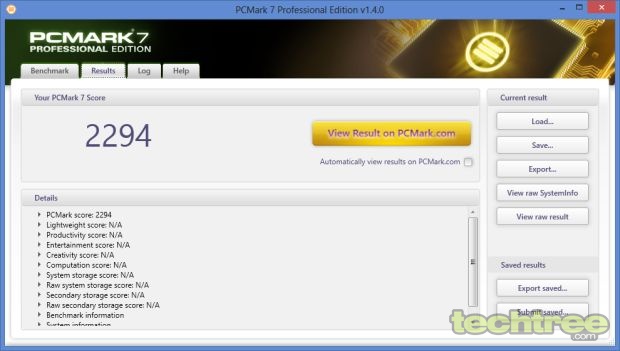 3D Mark (2013 edition) and 3D Mark 11 shows how weak this system is in gaming. Yesterday's games should play fine, and you might also be able to run a few modern games at low settings.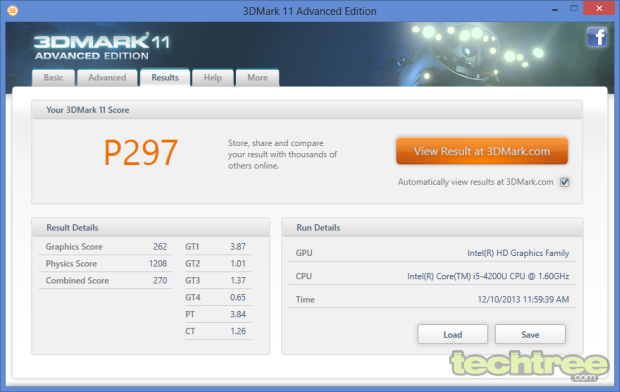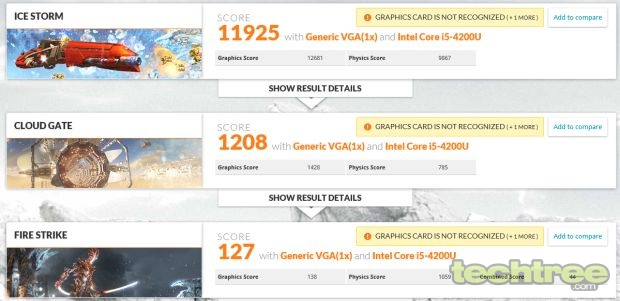 Intelligent Software
What I really liked about the Inspiron 14 7000 series is Dell's very own intelligent software. The sound is greatly improved due to Dell "MAXX Audio PRO" implementation. Switching 'ON' and 'OFF' this setting makes a world of a difference coming out of the onboard speakers.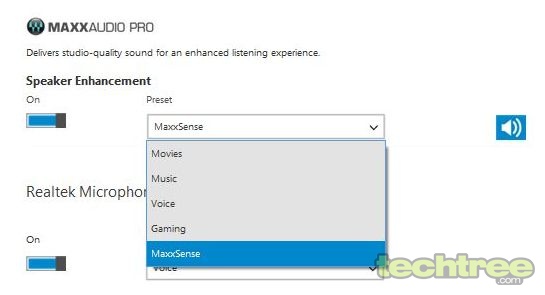 Dell's battery Meter features intelligent settings to prevent over-charge of the battery. In simple words, the charging only happens up to a certain percentage to prevent your battery from getting damaged. I believe Dell is heading in the right direction when it comes to battery health and longevity.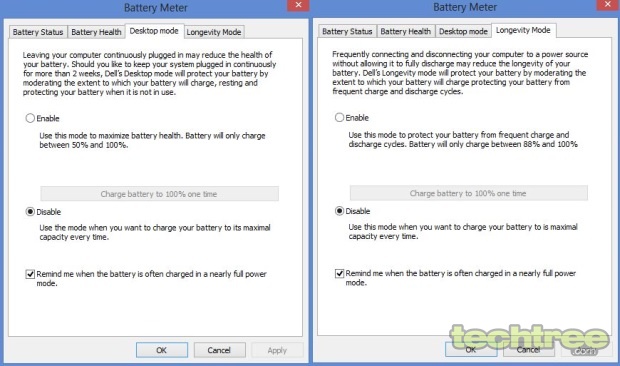 Battery
The battery life on the Battery Eater test gave us about 4 and a half hours with a constant OpenGL rendering to simulate heavy usage. Note that the battery backup times logged in this way are the least that are possible. This means that in the real world you should get much more battery charge than what the test indicates, which is fantastic actually.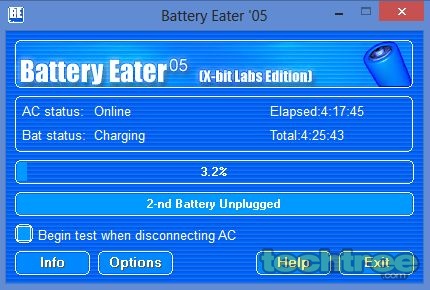 Screen
This is by far the BIGGEST disappointment in this sexy laptop. It is like having a sexy woman on your lap (since it's a laptop :p), but with an unattractive face. So when you sit still in front of it, it's all good, but a slight tilt up or sideways and you'll see immense colour shifts happen.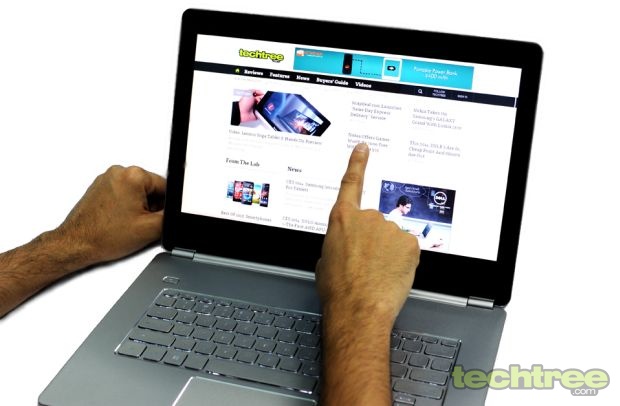 Windows 8 is just meant for touch
When you check the tech specs, Dell says "LED Backlit Touch Display with Truelife and HD resolution", that's basically saying, it is not an IPS panel nor a VA panel. Come on Dell, you are charging me Rs 70,000, I EXPECT a better screen. The worse offender is that there is a higher config model with Intel i7 and more RAM which costs much more but still comes with the same screen. Yuck!
Final Verdict
There is much to be loved about the Dell Inspiron 14 7000 series, fantastic design, its light and thin and is perfect for showing off. The worst – the screen sucks. For Rs 70,000, go for it only if you're looking for a great looking laptop with slim body. However, if screen tops your priority list, stay away from this laptop.
Features: 4/5
Design and Build Quality: 4.5/5
Performance: 4/5
Value For Money: 2.5/5
Mojo: 3.5/5
Overall Rating: 3.5/5
Specifications:
- Intel i5-4200U
- 4GB RAM
- 500GB6 SATA hard drive (5400RPM)
- 14.0 inch LED Backlit Touch Display with Truelife and HD resolution (1366 x 768)
- Intel HD 4400 GPU
- Integrated 1.0MP Widescreen HD Webcam with noise-cancelling dual digital array microphones
- Intel Dual Band Wireless-N 7260 2x2 AGN + Bluetooth 4.0
- 2x USB 3.0 incl. 1 with PowerShare
- HDMI v1.4a
- Noble Security Lock
- Width: 345mm (13.6), Height: 15.3mm (0.6), Depth: 240mm (9.4),
- Starting weight of 1.99 Kg (4.4 lb) with HD touch screen / 1.76 kg (3.88 lb) with HD non-touch