Review: Nikon A — World's Most Compact Mirrorless DSLR | TechTree.com
Review: Nikon A — World's Most Compact Mirrorless DSLR
It's true, good things do come in small packages.
Rating

3.5
/5
03rd Dec 2013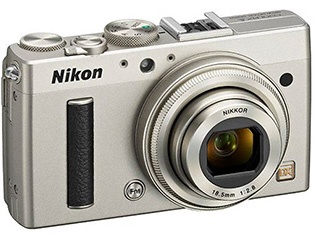 Pros:
Compact size; Fantastic Quality due to bigger APS-C sensor; Sharp Lens; Good grip.
Cons:
Noticeable Lens distortion in close-ups; No zoom; Focus lamp is very strong often disturbing the subject; No touchscreen at this price; Expensive.
Price: Rs 53,000 (Street Price)
Who Should Buy:
- If you are looking for a compact DLSR without compromising quality
- If you are fine with sharp but no zoom lens (with manageable lens distortion)
- For those who want a secondary but pocket-able camera to you large DSLR
- For those already used to a Nikon system and are not willing to relearn/change to rival camera systems
- If you are ok paying a premium for the compact size

Who Should Not Buy:
- If you cannot tolerate the lens distortion at all
- If you want some respectable zoom
- For those looking for an interchangeable lens system
- If you like taking a lot of macro shots
- If you are not ok with paying such a high premium just for compactness
There are only two things camera owners want above anything else, great picture quality and a compact size. The Nikon Coolpix A offers plenty on both fronts. It is a compact camera that has a regular APS-C sized sensor of a DSLR but yet fits easily in the palm of your hand. But is it as good as a normal DSLR? Let's find out.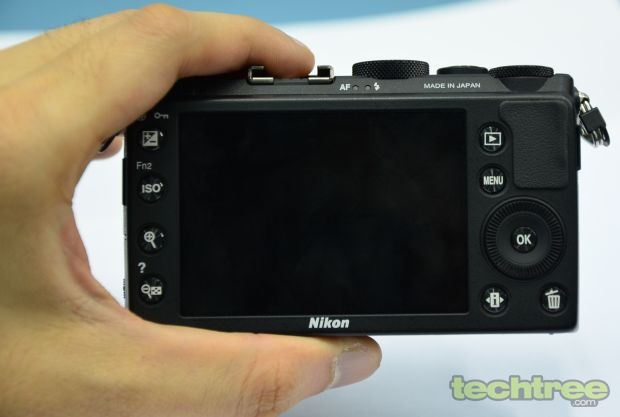 A small compact DSLR Nikon Coolpix A is


Nikon Coolpix A VS Nikon Coolpix S9500
Build & Design
Nikon is made out of very sturdy plastic. Unlike most cameras, it doesn't have a shiny glossy body, but a matte one, much like a full blown DLSRs. This not only gives it a nice feel but also helps in the grip department. Talking about grip, you have plenty in a small body with a thumb-grip, and finger grip in the front.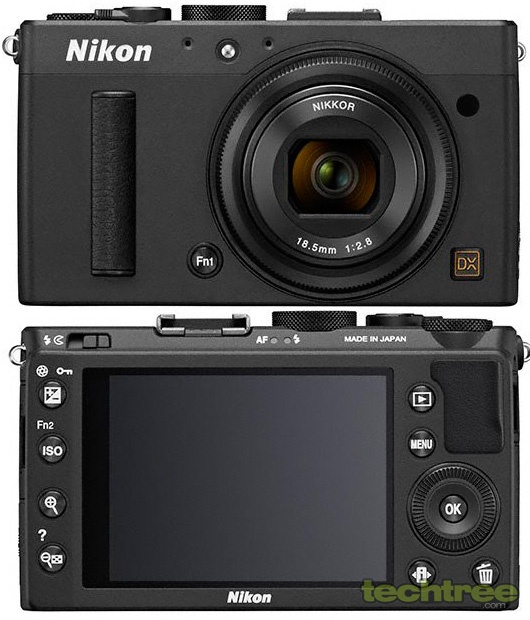 Unlike Canon's mirrorless EOS-M, Nikon A has a quick DSLR dial on the top to shift modes. And as characteristic as Nikon DSLR cameras go, you even have a lever on top, wrapped around the shutter button.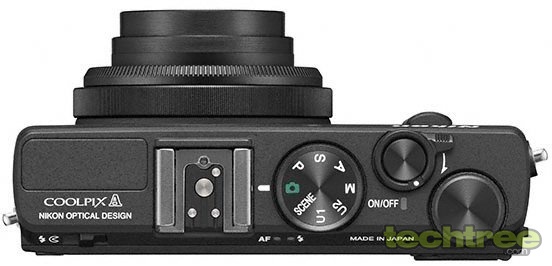 The flash has to be manually popped on the left with a slider button.
Using Nikon A
For those who are Nikon DLSR users (like me) will feel right at home. It uses the same Nikon operating system; everything is where it should be, so re-learning was hardly any problem for me personally. For first time users moving out of point and shoots or Canon DLSR camp, figuring things out will take some time initially but nothing that is difficult.
However, there is one weird setting that Nikon hasn't resolved. The ISO Auto setting is only accessible in the menus (when in PASM modes), but when in ISO settings in the quick menu, it doesn't show AUTO at all. You'll see an older ISO setting, confusing things further.
Another minor issue worth mentioning is that the Nikon A tends to have a very strong light for focusing under low light, even stronger than what I've seen in my Nikon D5100. This will result in one major issue - people/pets squinting when the camera shoots in low light conditions.
The Lens
Now this is where things get peculiar and odd in some ways. First things first, the lens has absolutely no zoom, it is equivalent to a prime lens. Therefore, Nikon could not only keep the Coolpix A compact but also captures some of the sharpest photos I've taken, all thanks to the prime lens attached. The lens is 18.5mm wide and can shoot at f-stop 2.8, better than most affordable zoom lenses you get from Nikon. This is the reason for the premium that Nikon is charging for the lens, and not just any, but a prime lens.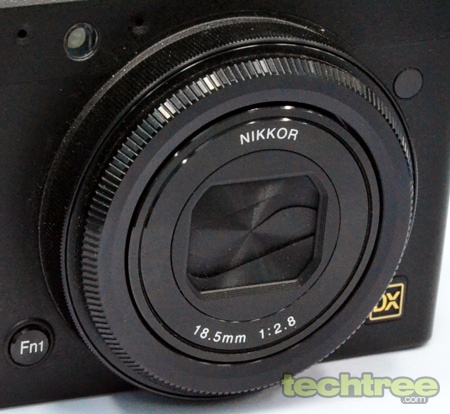 While this may be true, there are quirks that the lens comes with; it has great difficulty shooting at close distances, it needs a minimum distance of over a foot and a half or 50 cm. While this distance may be perfectly fine for a zoom lens, or for an interchangeable prime lens; on a compact camera without a lens change option it gets quite jarring. You cannot zoom in and you can't get close to an object as the camera cannot focus sharply.
Just when I thought I was going to click some awesome macros with this camera, I discovered the above limitation. Sure, you can click objects from close quarters if you don't mind distortions. My subjects started to exhibit a slight fish eye effect. My poor cat started to develop a huge nose akin to Asterix & Obelix comic depiction of Gauls.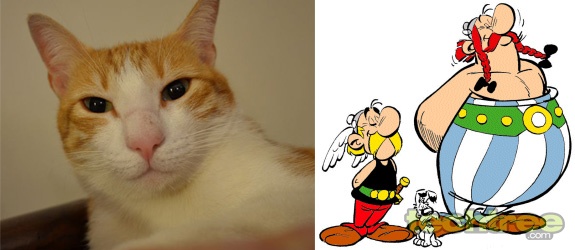 My Cat Ninja doesn't have such a large nose!


Apparent distortion: Left Nikon A VS Nikon D5100 with18-105mm lens shot approximately at the same distance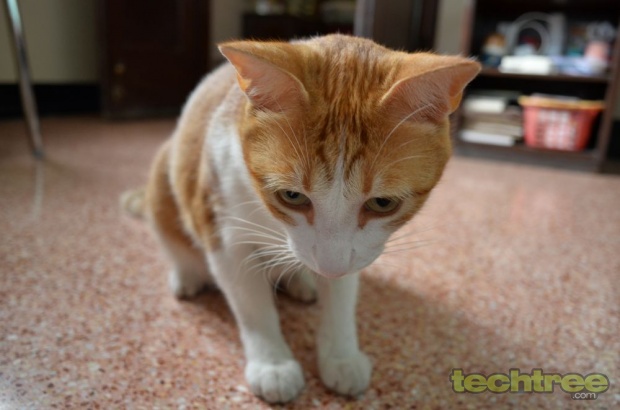 The kitten-like representation of a full grown 3 year old cat by Nikon A is cute, but nowhere close to reality
Image Quality
The quality is great! You'll be very pleased with the output; in terms of quality it is indistinguishable from any other (APS-C sized) DSLR in its price range. Much like the Nikon D5100, you have all the PASM modes, plus scene modes and two user modes (U1, U2). Rest assured, there are absolutely no corners cut here, it is a Full-Blown DSLR in a compact body.
Verdict
I really enjoyed my time with Nikon A and would heartily recommend it to all my friends who want to go the DSLR way but will not due to the hefty sizes of DSLR's. The Nikon A solves size issues but brings a few others, namely lens distortion and absolutely no zoom. The kind of folks that want good quality WILL want some zoom at least. Due to no zoom and basically no way of slapping on zoom lens, you'll tend to physically go close in macro mode and get big nose pics (poor Ninja) if not managed well.
But on the other hand, if you can manage to keep the distortion at bay, your photos will be sharp and much better than any affordable zoom lens camera.
This brings us to price and this is where it gets personal. Is Rs 53,000 too much for a DSLR? Yes and no.
Yes because you can get a full-fledged DSLR under this price with an extra prime lens. Plus you get a great camera like the Canon EOS-M mirrorless compact camera for Rs 32,000, though a little bigger but with interchangeable lenses, much like the Sony NEX series. No, because with the Nikon A, you get a great camera in a compact body with a prime lens, and nothing more. Depending on your need, you can take a pick. Personally I'd select Canon EOS-M over Nikon A purely for the price.
Features: 3/5
Design And Build Quality: 4/5
Performance: 4/5
Value For Money: 3/5
Mojo: 4/5
Overall Rating: 3.5/5
Specifications:
- APS-C sensor (DX-format CMOS Image Sensor)
- 28mm f/2.8 Aperture Lens
- 16 MP sensor
- ISO 100-3200, Hi 2 (ISO 25,600 equivalent)
-3 inch Wide Angle LCD screen
-1080P @ 30 fps Video
- 4 fps top continuous speed at full resolution
-Weight: 299g
Read full specs here