Review: FIFA 2014 — The Good Just Got Better
In terms of gameplay and graphics, this is one impressive sports title to own.
Rating

4
/5
29th Oct 2013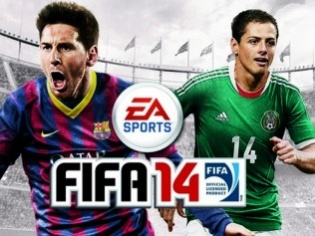 Pros:
Improved graphics; Realistic motion physics; Enjoyable gameplay; Good attention to detail with respect to certain player mannerisms; Variety of celebration styles.
Cons:
Takes some time getting a grip on player movements; Player transfers are tedious.
FIFA 2014
Price: Rs 3,499 (PS3)
FIFA has always been known to create a massive buzz amongst gamers, even before its release. EA Sports continues to evolve and improve this title year on year, making it one of the prime reasons for the hype around the game. And it's not just the visuals but also the gameplay mechanics that get a massive boost for a vastly-improved experience with every iteration.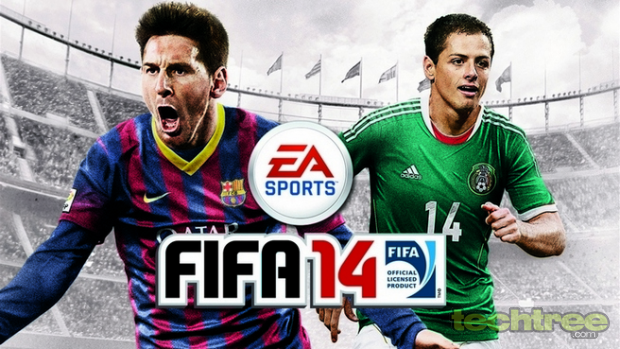 Kick-Off
So what's different from FIFA 13, you ask? The most noticeable is Precision Movement, a mechanic which has tightened up the way the players move, accelerate, and decelerate. It makes the game so realistic, that you actually get a feeling of a real game going on. As this is based on player momentum, you may find it difficult to perform a sudden change in direction that would go against the general laws of physics.
There's also Protect the Ball, which is pretty self-explanatory. The players use their strength to crouch/lean over the ball to keep possession. And lastly, Pure Shot, which creates a more realistic shot with the help of dip and swing. This time, it's you who has to place a shot in the precise direction you want, rather than the game deciding where the ball has to go.
Dribbling is another aspect that that I've noticed is more enhanced. The players react in the same way how they would in real games when running with the ball or charging for it. Dribbling style also depends on the player, as different players dribble differently. That is, Dribbling with Ronaldo is different as compared to Ozil, or Kagawa, depending on the player's ability. The subtleties are captured quite well in FIFA 2014.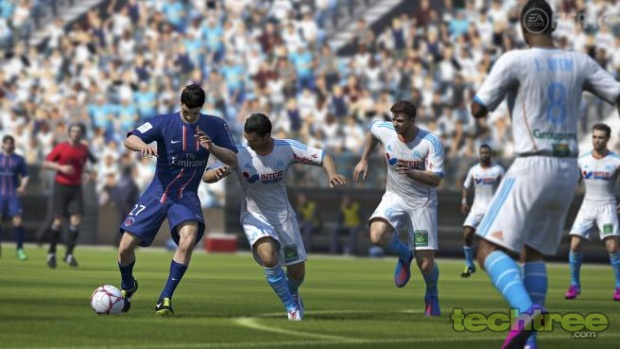 Another thing that I was impressed with in this instalment of FIFA is that EA has also added signature celebrations of different players. For example, Gareth Bale's Heart celebration in addition to moves such as the Moon Walk, Robot, Kissing the pitch to name a few.
The Ultimate Team feature is back, but I'm not a big fan of making my own team and playing against others. But those who always fantasised about building their own dream team with the best of all worlds, the feature is available in FIFA 2014.
As far as the graphics go, there is a massive jump in the quality of visuals. The faces of some players actually resemble their real world counterparts. The crowd too looks a lot more real than the previous versions.
Yellow Card
The only real disappointment is the transfer of some famous players like Bale, Ozil, and Fellaini as they still remain with their previous clubs. Though there are scouts available to get you the players that you need, the detailing is too lengthy and consumes time.
The Verdict
If you are habituated to FIFA 2013, at first, you may find the gameplay to be a little difficult to get used to due to the precision movement. But from my personal experience, I suggest you give it some time, and as you play a few games with your favourite team, you'll get used to the new player control system. So far I've been impressed with the game and totally hooked on to it. FIFA 14 is a better buy as compared to other football games out there.
When I got my hands of FIFA 14, I couldn't wait to get it up and running. I was even more excited because it had already sold more copies than GTA 5 (one of the best game of the year). The game has certainly lived up to all the hype. Be it the gameplay or graphics, this is one impressive sports title to own. If you are a FIFA fan you shouldn't miss this one.