Review: LG Pocket Photo Printer (LG PD233) | TechTree.com
Review: LG Pocket Photo Printer (LG PD233)
A pockatable wireless printer that warrants deeper pockets to own than to carry.
Rating

3
/5
24th Oct 2013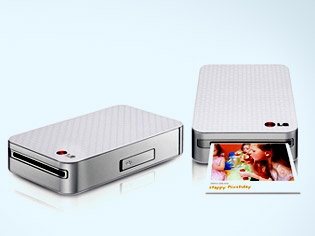 Pros:
Bluetooth/NFC enabled for wireless printing; Zero Ink printing; Easy to use.
Cons:
Expensive; ZINK paper costs quite a lot; Small size of prints; Limited only to iOS/Android devices; In-app image correction could've been better.
Review: LG Pocket Photo Printer (LG PD233)
MRP: Rs 14,990
Who Should Buy It?
- Photography enthusiasts who enjoy post-processing of images.
- Android and iDevice users who don't mind miniature prints (2x3") of their splendid captures.
- Tech-enthusiasts, for whom cost isn't a major issue.
Who Should NOT?
- Those with sub-10K budgets.
- Those looking for a proper A4 sized printer.
- People who don't intend to print credit card sized photographs.
- Those who are looking for Laser print quality photographs.

Considering how camera phones have become a rage these days, you'd surely have a fair share of pictures, some of which you want to print and flaunt in your wallet. While there are a few Bluetooth photo printers that you can look at, nothing is as compact as this offering from LG. Also, its inkless printing is quite a fascinating bit of technology. But is the LG PD233 worth its price tag? Let's find out.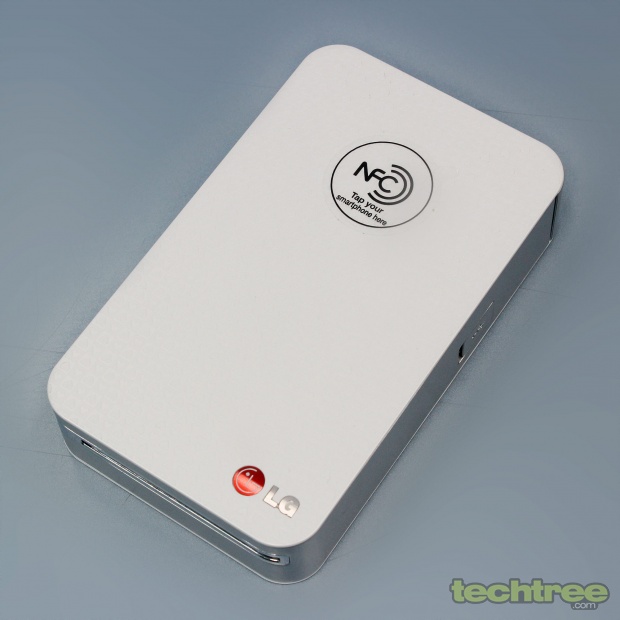 Build Quality And Aesthetics
The printer is well built and is quite compact, and at 212 grams, it is light too. The top flap can be removed to reload special photo paper. On the left is the power button, and the right houses the mini USB port, which helps you charge the printer. You can reload paper from the top end too, and prints come out at the base of the printer. The device is made with good quality plastic, and with the sides sporting metallic casing. The grey/silver coloured device is not tacky to look at, and doesn't creak when pressed. Overall, its build quality is impressive.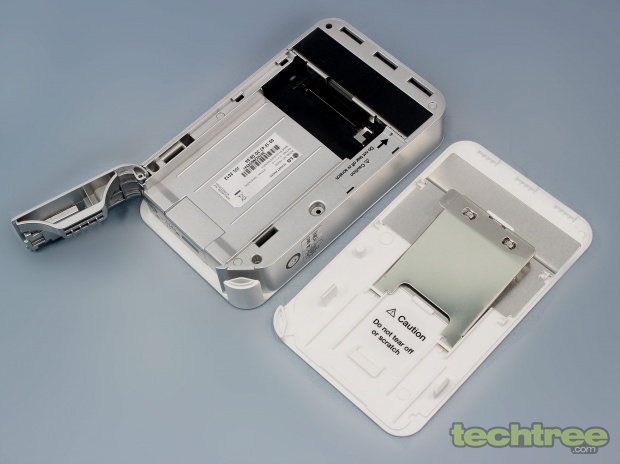 Usability
To get the printer up and running, you'd first need the LG photo printer app. The app is available for Android and iOS devices. Start by download the app on your phone/tablet. Next, turn on the printer and with it the Bluetooth connectivity on your device. Pair the two devices, and start the LG Photo app. Select the photo and hit the print button.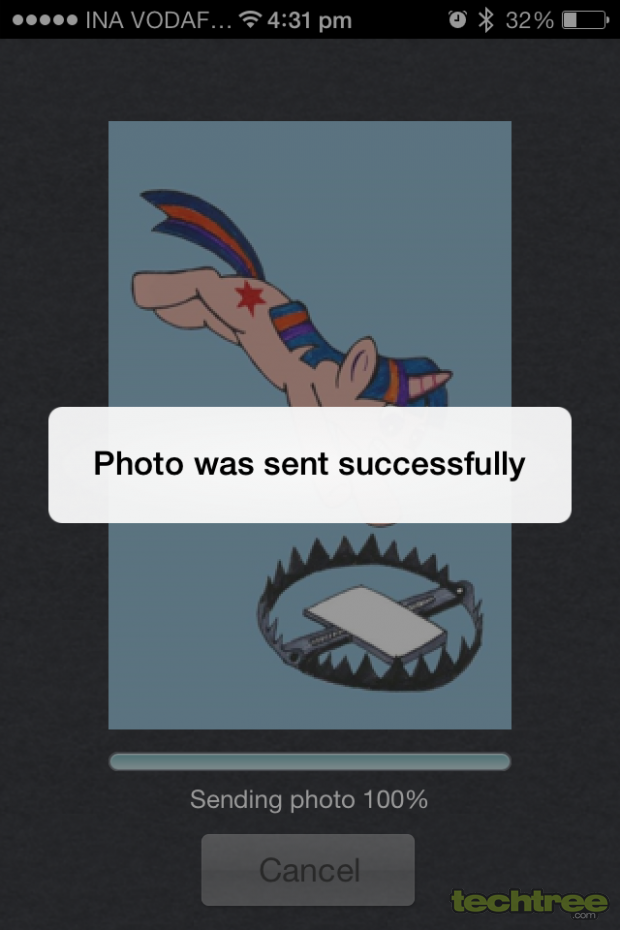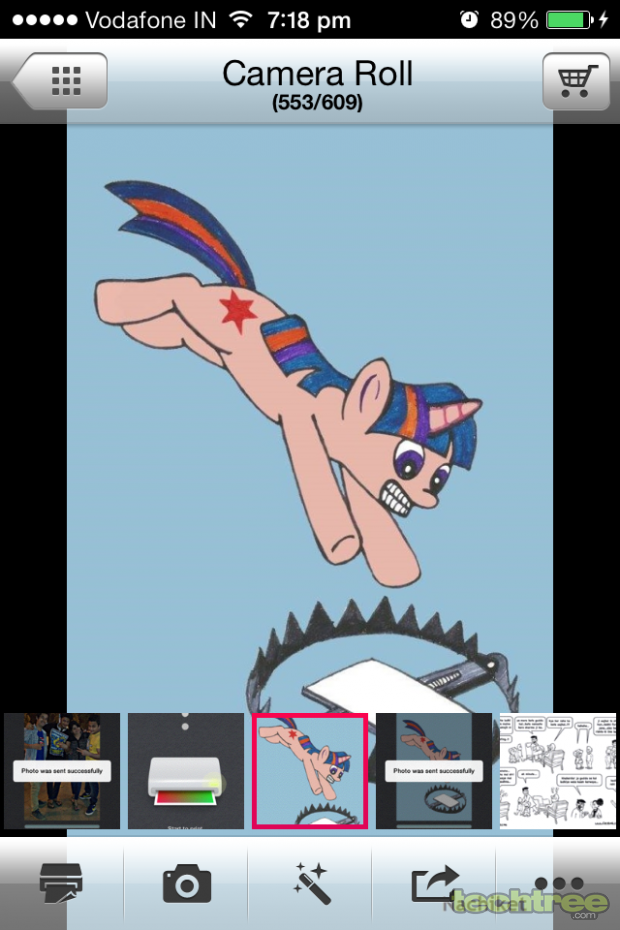 When loading the photo paper, you need to first place the special blue-hued Zink paper facedown. This ZINK tech paper uses the heat generated by the device to activate something called Amorphochromic crystals that enable CMYK-based printing. Understand more about ZINK here. The white side of the sheet need to be face-up. Close the printer tray, and wait for the print to come out. This can take anywhere between 1 to 2 minutes. The printed image is a 2x3 inch photo, but make sure that you set the scale of the print in the said ratio.
Performance
While it is rather easy to set it up and pair it with the smartphone, it is advisable to save the images on it before starting the printer and connecting it to your handset. Else you'd end up pairing the two devices over and over again, which is a bit annoying. The app lets you set timers to kill the connection, or alter print margins. It's very easy to use the app on the iOS platform.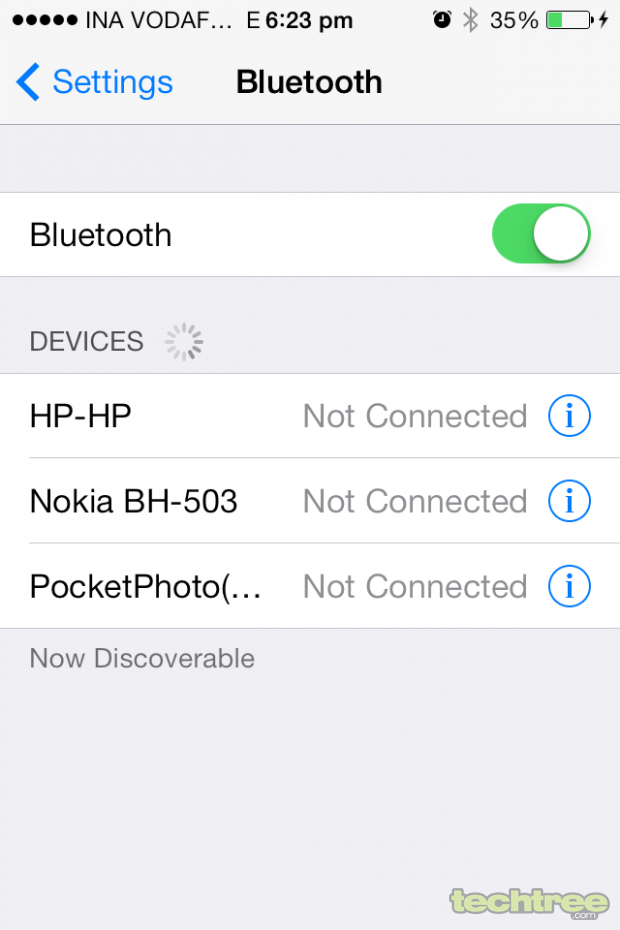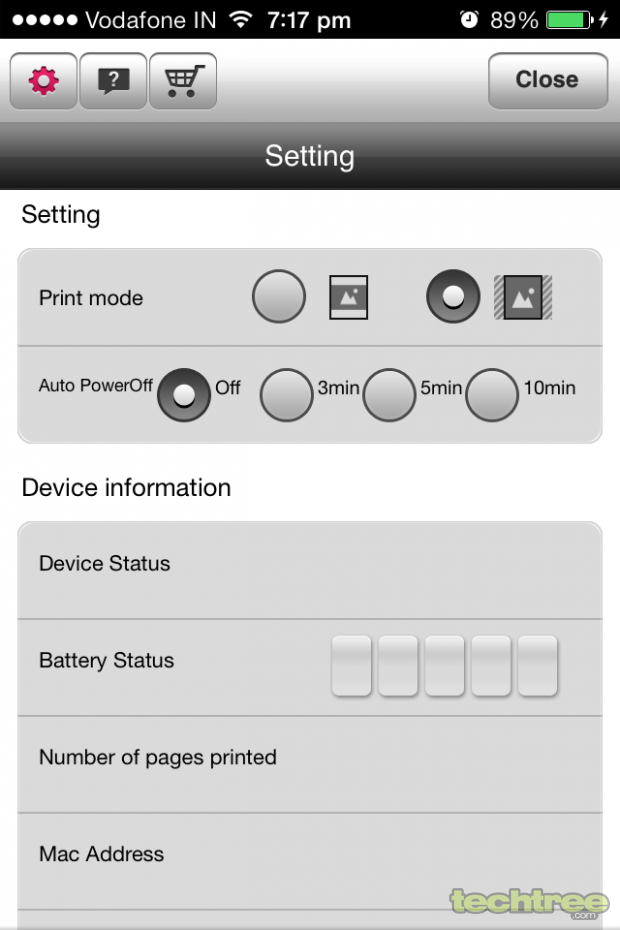 Although the zero-Ink printing (ZINK) technology is interesting and impressive, it takes at least 1-2 minutes for the prints to be delivered. The resulting colours appear washed out; blacks come out as greys, and images look muddy. The basic issue seems to be lack of processing algorithms when converting RGB images to a CMYK print. So you'll need an additional app to fix colours and hues in your captures. Check out the hands on video below to see how it works:
Considering that a pack of 10 ZINK photo papers costs you around Rs 1100, trial-and-error can be an expensive exercise at first. So on that front, this is a disappointing product.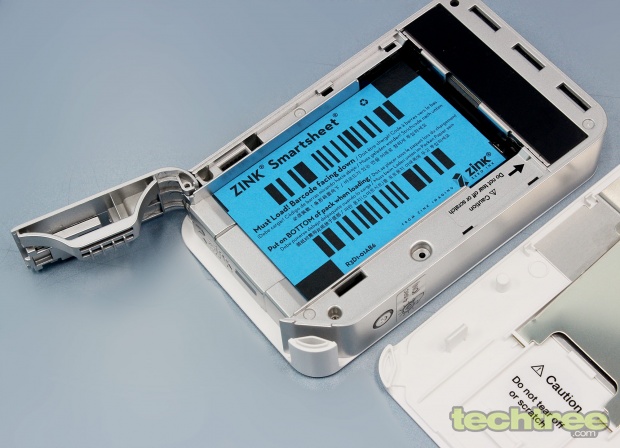 Verdict
Considering its dimensions, this printer is true to its name. While it does give you something to flaunt to your friends, it will burn a rather deep hole in your pocket. While the ZINK technology is quite interesting and impressive, it is not as refined as it should be, yet. With a steep asking price of Rs 1100 for 10 photo papers, and the small size of print, it is an expensive proposition. If you are looking for a photo printer that lets you print at least 4x6" dimensions, check out the Canon PIXMA iP100 instead, which will cost you Rs 23,160 (MRP).
Features: 4.5/5
Design And Build Quality: 3.5/5
Performance: 4.5/5
Value For Money: 4/5
Mojo: 4/5

Overall Rating: 4/5 - See more at: http://www.techtree.com/content/reviews/4802/review-lg-g2-galaxy.html#sthash.KAuB3Azy.dpuf
Features: 3/5
Design And Build Quality: 4/5
Performance: 3/5
Value For Money: 2/5
Mojo: 3.5/5

Overall Rating: 3/5

Specifications:
72.4 (w) x 120.9 (h) x 24.0 (d) mm; weighs 212 grams.
Bluetooth/NFC enabled.
Apps work with iDevices and Android phones.
Print size: 2" x 3"; 313 dpi.
mini USB charging port.
500 mAh 7.4V Li-Polymer; claims to charge in 90 minutes and print 25 pics on single charge.
Z 2.0 (Non-Sticky Back) ZINK printing paper.
TAGS: Accessories, Printers, LG