Review: Forza Motorsport 4 (X360)
A crowd-pleasing, high-octane racer.
Rating

4
/5
14th Sep 2012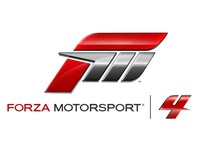 Pros:
Wide range of cars and circuits; Engaging Rivals mode; Extensive community features; Umpteen race varieties.
Cons:
Few new features; Top Gear element fails to impress; Lacks weather effects.
Forza Motorsport 4 (X360)
Developer: Turn 10 Studios
Publisher: Microsoft Studios
Genre: Simulation \ Racing
Platform: X360
Street Price (As On 23-Dec-2011): Rs 2750 (Flipkart.com, Game4u.com)


You are driving a Ferrari 458 Italia on the Circuit de Catalunya in Spain, when you realise that you've done this already in the last Forza game. You see, Turn 10's latest iteration has precious little separating it from its predecessor. However, the experience is so exciting that you honestly won't give a damn.


The Chase Begins!
Forza Motorsport 4's (FM4) abundance of cars, circuits, and features lets you play the same game mode for a long time without repeating anything. Like the earlier instalment, it houses an astounding collection of cars, ranging from the suave Tesla Roadster, Ferrari 458 Italia, and Lamborghini Murcielago LP 670-4SV to "reasonably-priced cars" such as the Kia cee'd and Suzuki Liana GLX. In addition to the usual suspects such as Nurburgring, Silverstone, and Circuit de la Sarthe, FM4 debuts three new real world tracks: Hockenheimring, Infineon Raceway, and the redneck favourite - the Indianapolis Motor Speedway.

The career mode has been tweaked since the last game and encompasses the World Tour, Event List, and Rivals modes. World Tour lets you hop from one continent to another in a car of your choice. Novices as well as experts will enjoy this mode, which offers a fine balance of progression and the joy of driving. Finishing every race guarantees Driver XP and Affinity Points. The latter provides free upgrades for being loyal to a car manufacturer. This allows you transform a plain vanilla Nissan Fairlady Z into a monstrous B499 version, replete with an 8-cylinder engine. Meanwhile, veteran players also get their pound of flesh in the form of a reward system that becomes generous when you bump up the difficulty level and turn off driving assists.

The Event List mode is rather banal, since all it does is schedule races based on your choices in the World Tour mode. The Rivals mode is FM4's equivalent of Need for Speed's Autolog. It allows you to race against other players' "ghosts", while also letting you challenge your friends' lap times, drifting abilities, and hot lap scores. Multiplayer modes have been designed to interact with the career mode in a balanced fashion by adding to your win tally, Driver XP, and Affinity points.


The Top Gear Connection
The Top Gear collaboration comes in the form of races that borrow activities from the hit show. One TG challenge, for example, turns your car into a bowling ball hurtling into oversized pins. While that looks fun on the TV series, it gets old pretty soon once you play it a few times. In other words, gimmicks like these let down the much-hyped alliance.

Jeremy Clarkson of Top Gear fame waxes eloquent on engines, torque, aerodynamics, and wheel dimensions amongst other things related to 25 cars in the Autovista feature. This highly awaited mode allows you to sit in the car and examine every facet of it, just like you would in a showroom.

For those with limited attention spans, Free Play mode is the quickest way to delve into races, hot laps, and split-screen pursuits. To prevent landslide victories, cars you've acquired in the career mode are not available in other modes. Fortunately, FM4 generously lets you sample every car in the showroom without requiring you to run through the hoops. I hope this inspires other developers to follow suit.

The AI competitors can be a turn-off on several occasions. Expect to be rear-ended, or otherwised rammed into, every time you get anywhere near their racing lines. Like FM3, the AI in this instalment also sometimes makes mistakes. This creates the illusion of racing against humans prone to error, instead of some flawless automatons. A good part of the fun lies in pushing your opponents into committing such mistakes.


Online Community
A community is defined by its tastes and interests. FM4's online community is a testimony to its members' enthusiasm for cars and racing. The Community feature has many more options than career mode, along with the excitement of competing with racing fanatics around the globe. Besides, you get to earn daily reward points simply for logging into the servers.

The Car Club feature allows mingling with like-minded people. So if you think that your Volkswagen Fox C419 upgraded to a B496 is the best choice, you'll come across plenty of kindred souls in the club. Auction House and Storefront further fuel online interactivity, enabling you to buy and sell cars, vinyl designs, and tuning setups. Updates on DLCs and add-on packs are regularly communicated through the Marketplace. All this means that you'll always have something new to try on the Forza circuit.


The Drive
Extensive customization features are available both on and off the track. On the track, drivers get to decide everything, including the level of difficulty, traction control, availability of braking assistance, and the AI skill level. If you possess a racing wheel and the skill to go along with it, you can turn off the assists at varying levels, depending upon how brave you feel. Novices can always let the game take care of the tyre pressure and other technical aspects, leaving you free to concentrate more on driving.

The racing simulator puts you in complete control of the car while turning it into an enjoyable experience for everyone; whether it's a sim nut or regular arcade racing fan. The button layout has been carried over from FM3, which was perfect anyway. The race-saving rewind button has now been moved from the hard to reach [Back] button to [Y]. You can even "hire" an AI driver if you're too lazy to drive. Then again, what's the fun in hiring a jockey when you can ride the horse better?

FM4 thankfully looks much more detailed and brighter than its predecessors. Along the way, you'll spot Xbox 360 hoardings that are too annoyingly abundant to ignore. The environments are lively, although the attendees on the bleachers look somewhat lifeless. More importantly, FM4's lack of weather effects lets it down, especially in the light of GT5's comprehensive weather system.


The authenticity of the cars in the line-up is stunning. The colours and attention to detail make them look very close to the real deal. The camera movement is dynamic yet stable, while the cockpit view brings out different textures that highlight the title's much talked about image-based lighting system. It's this sort of realism that makes each of the in-game rides worth the price of admission.


Conclusion
Forza Motorsport 4 is paced tightly and the career progression keeps you coming back for more. However, a lack of a standout inclusions or even a decent number of new tracks is a disappointment. The Autovista feature's novelty wears off sooner than you can imagine. Without any more significant tricks up its sleeve, Turn 10 has clearly dropped the ball on the innovation front. Nevertheless, it has been compensated by the game's flexibility in offering an enjoyable experience to all varieties of racing fans.


Gameplay And Design: 4.5/5
Graphics: 4/5
Sound: 4/5
Mojo: 4.5/5

Overall Rating: 4/5
TAGS: Gaming, Transportation, Xbox, Sanali