Movie Review: Rockstar | TechTree.com
Movie Review: Rockstar
A Bollywood movie review from a techie's perspective.
Rating

3
/5
30th Sep 2012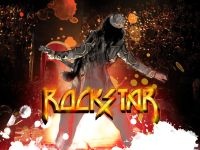 Pros:
Ranbir Kapoor's performance; Soundtrack.
Cons:
Mediocre second half; Feels slightly stretched at times.
Rockstar
Director: Imtiaz Ali
Cast: Ranbir Kapoor, Nargis Fakhri, Shammi Kapoor
Genre: Romance \ Drama
Running Time: 2:25 hours


You might have not heard of Imtiaz Ali's directorial debut Socha Na Tha. However, most of us have at least heard of his two subsequent films — Jab We Met and Love Aaj Kal. His latest Bollywood flick features Ranbir Kapoor and Nargis Fakhri in the lead roles. I was invited to a screening by Dolby Labs and so decided to check it out.

No, this isn't a science fiction, film as one of my colleagues (hint: Jayesh) thought. The story revolves around a middle-class college student named Janardhan Jakhar (Ranbir), who aims to become a world-renowned rock star. He is convinced that great art necessarily comes from pain, and thus seeks a source of "inspiration". This comes in the form of a fellow college student, the "unattainable" Heer Kaul (Fakhri). As the story unfolds, we see Janardhan transform into Jordan — the Rock Star.


Thoughts
First things first; Imtiaz Ali does a good job with the progression of the movie, and keeps the audience engaged most of the time, providing the kind of role Ranbir is suited for. His performance is exceptional, but the same cannot be said of debutante Nargis Fakhri, who has a sub-par onscreen persona.


The first half of the movie has been rendered beautifully, engrossing you in the transition of Janardhan into his celebrity status. Unfortunately, the second half falls short of the expectations set for it. It deals with his frustration at the price of fame and his continued separation from the love of his life. However, it goes about this in a very slow-paced manner, making it feel like the emotional scenes were purposely stretched to fill the screen time. Also, the way the movie concluded left me wondering, as it was a little too open-ended — something you don't normally expect from a mainstream Bollywood movie.

With AR Rahman in charge of the soundtrack, expectations are naturally high, and it doesn't disappoint. The song Saadda Haq is energetic, while Naadaan Parindey and the Sufi-inspired Kun Faya Kun are also worth listening to several times over.


Verdict
Despite its shortcomings, Rockstar is a decent movie and certainly counts as a paisa vasool experience. While it's no doubt a mainstream blockbuster, it veers significantly from the usual Bollywood tripe. Overall, the movie comes across as an entertaining watch that might call for a repeat viewing as and when it hits TV screens.


Plot: 2.5/5
Performances: 3/5
Visuals: 3/5
Sound: 4/5
Mojo: 3.5/5

Overall: 3/5