Review: Bobsled | TechTree.com
Review: Bobsled
Free VoIP calling solution for Facebook users.
Rating

4
/5
04th Jul 2012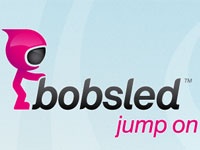 Pros:
Free calls to landlines; Good voice quality; Browser and app options; App works even with GPRS.
Cons:
Can call phones only in the US, Canada, and Puerto Rico.
Bobsled
Price: Free

Bobsled is a Facebook application by American mobile operator T-Mobile to let users have voice conversations for free. Although it has been made by T-Mobile, it can be used by anyone and anywhere in the world with an Android or iOS, or even through the browser (IE8, IE9, Chrome 10+, and Firefox 3.6+ for Windows; Safari 5, Chrome 10+, and Firefox 3.6+ for Mac OS X). FB users can make free calls to FB friends and any mobile or landline in the US, Canada, or Puerto Rico for free even from overseas.

How it works
To start the browser version of Bobsled, you need to go to the homepage of the application and click on For Your Browser button. You will then be taken to a page where you are required to log into FB and allow the application access. Once this is done, you will see your friends list.
Friends list is visible once you log into Bobsled in the browser.


Next, you must click on the user with whom you want to start a conversation. At this stage, you can only use text chat. To enable voice calling, you must click on the Call button between your picture and your friend's picture. Click on Download Now button when prompted, to download Bobsled software, which is an 8.1 MB file. Once downloaded, run this file and follow the setup instructions to set up your browsers for making calls. Make sure you have connected a headset with microphone to the computer to be able to converse.

Post installation of the software, clicking the Call button will provide you with options to either call your friend online, to the phone, or just leave a voice message. The first and last options are always available, however the second option lets you call any landline or mobile number in the US, Canada, or Puerto Rico at no charge. While you can make calls from just about anywhere, the recipient has to be in one of these three countries to be able to receive your call.


Different calling options are available after installing the software.


You can call a landline number using this dialer.


If your friend is offline, you will be automatically asked to record a voice message and add a text note to it. This will then be posted on your friend's wall.


Leave a voice message if your friend is offline.


For iOS users, the app can be downloaded from the iTunes store at http://itunes.apple.com/us/app/bobsled/id456700444?mt=8. This app works with the iPhone, iPod touch, and iPad, and requires iOS 4.2 or later.

Once installed, you must log into your FB account on your device after launching the Bobsled app. In this case too, you have to tap on one of your friends from the list to start a conversation.


Friends list visible in the Bobsled app.
As before, your friend does not need to download anything to receive your call. However, there are a few more options in this version. You can add contacts to favourites or send invitations to friends to try this Bobsled.


A few more options are available in the app version of Bobsled.
You can opt to make a call to your friend by clicking on the Phone Call button and the call will be made as before. There are Mute and Speaker controls similar to the ones available when you make a normal phone call.


Call in progress in the Bobsled app.
However, if your friend is offline, you can click on Leave Message button and record a voice message, which will leave a public message on your friend's wall.


You can record a voice message and post on your offline friend's wall.
Google Android device users can download the application from the Android Market at https://market.android.com/details?id=com.vivox.bobsled. It is functionally similar to the iOS version and therefore does not warrant a separate explanation.

In all the above cases, your friend need not have Bobsled installed or even be using the app. The person you call receives a Facebook chat message accompanied by ringing from you with a link. When he \ she clicks on the link in the message, your call will be connected. If your friend does not answer, you can use Facebook chat to determine if they are available. If the friend is using Bobsled, he \ she can answer the call by clicking on the Answer button after it rings.

Last but not the least, we must mention that Bobsled is not meant to be used for emergency calls as it makes no claims that it will always be able to place the call.

The Verdict
Bobsled is a useful application indeed. Facebook users can call each other using the browser or app method. VoIP calling is also possible and the voice quality is good with the browser and better with the app. It even works if you are using a GPRS connection, although a 3G or Wi-Fi connection is recommended for the best results. However, its usability as a VoIP calling tool is limited to the US, Canada, and Puerto Rico at least for now, which means that applications such as Skype are still preferable if you need to call anywhere in the world, even though it means paying the cost. It is nevertheless a very good means of communication for those whose relatives reside in the above three countries because it doesn't cost anything to make an international call.

Features: 3/5
Performance: 3.5/5
Ease Of Use: 4/5
Value For Money: 5/5
MoJo: 4.5/5

Overall Rating: 4/5
TAGS: Apps, Internet, Facebook, Jayesh