Review: Kodak 40-Inch Smart LCD TV | TechTree.com
Review: Kodak 40-Inch Smart LCD TV
Affordable TV packed to the gills with features.
Rating

3.5
/5
27th Feb 2017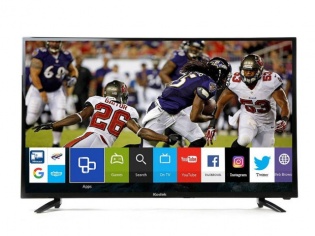 Pros:
Aggressively priced; Good colour reproduction; Bright screen; Runs Android; Bundled QWERTY remote.
Cons:
Buggy smart TV implementation; Sound not ideal for music.
Kodak is one of the most popular brands in the world. A few decades ago, it dominated the point-and-shoot camera market. However, right now, the company is well beyond its glorious past. With changing times, it is foraying into different businesses to stay relevant. The latest category it is testing the waters is TVs. In India, these televisions will be manufactured by Noida-based Super Plastronics Ltd. The company is known for selling goods under various brand names such as Crown, Prime, and Beltek. In its first wave of TVs under Kodak brand, the 40FHDXSMART is the most interesting unit. For Rs 23,500, you get a 40-inch Full HD LCD TV. What's more, it runs Android smart platform.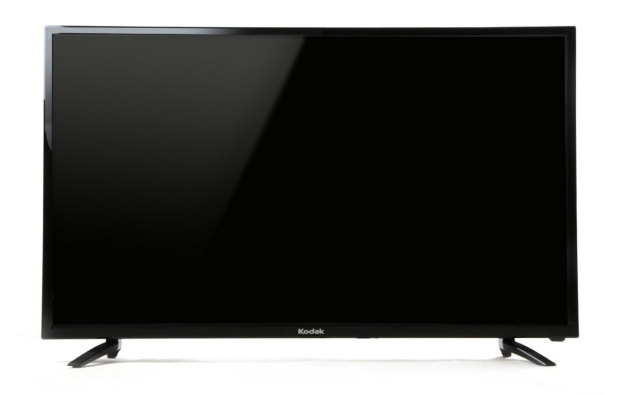 Design And Build Quality
On a first glance, the 40FHDXSMART looks like a standard affair. Like most affordable TVs, it has plastic bezels around the screen. The back back is however made of sturdy metal. This is something you don't generally see on most budget televisions. Little wonder then, the TV tips the scales at almost 10 kg. To put things in perspective, budget 40-inchers generally weigh-in at around 7 kg. With the bundled y-shaped legs your TV is ready for a table top. You may also choose to mount this TV on a wall, but then be ready to invest in a wall-bracket as it is not part of the standard package.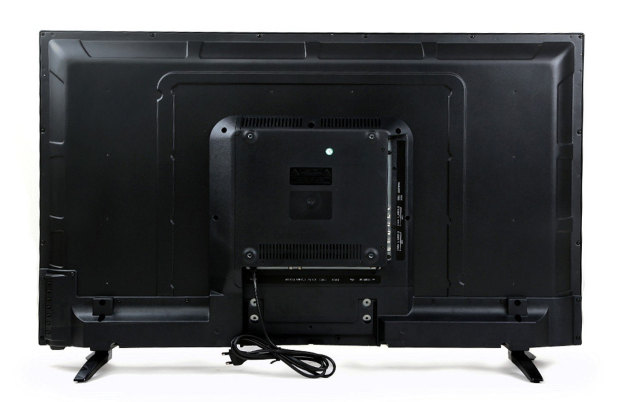 Ports And Connectors
Kodak has been quite generous in terms of connectivity options. The TV comes with two HDMI ports, two RCA ports, and two full-sized USB ports. There's a 3.5 mm jack for plugging in headphones. For internet connectivity, you get an Ethernet port and inbuilt Wi-Fi receiver. Kodak has crammed in basic TV controls such as a power, channels, and volume at the back side of the panel. Not that you are going to use them a lot. However, they do come in handy if your remote controller conks of out-of-the-blue.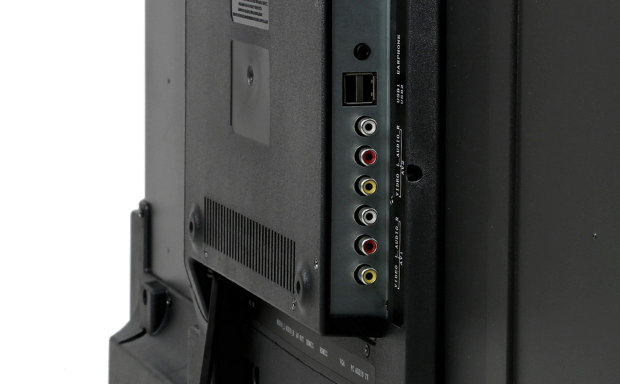 Screen
For the 40FHDXSMART, Super Plastronics sources panels from industry leader, Samsung. The first you notice about the screen is that it is very bright. This means that even if your room gets a lot of sunlight, this screen isn't going to lose readability easily. Do tone down the brightness whenever possible though, unless you don't mind watery eyes. The TV's colour gamut is good considering the TV's price tag. The viewing angles are wide, but the colour shift is noticeable at extreme angles.

Manufacturers mostly test their TVs in non-feasible conditions to achieve numbers such as 5000:1 contrast ratio. So lets not get into that technical mumbo-jumbo. What matters here is that the Kodak 40FHDXSMART can render decent blacks. Of course, due to the LCD technology's limitations, it looks nothing like the perfect blacks you see on Plasma or OLED screen, but then you get what you pay for.

Another issue that plagues the LCD technology is uneven brightness due to the LED backlighting. Compared to other 40-inch TVs in this range from Micromax and Intex, Kodak has done a relatively better job at keeping brightness uniform. Thankfully, there's not much light-bleeding either.

Performance
Being a smart one, this TV runs Android 4.4. The processing is handled by a Cortex-A7 processor. It has 512 MB RAM and 4 GB internal storage to install apps from Google's Play store. Some of the must have apps include Netflix and Hotstar. To save you from the horrors of typing with the help of on-screen keyboard, Kodak has thrown-in an air mouse with QWERTY keypad.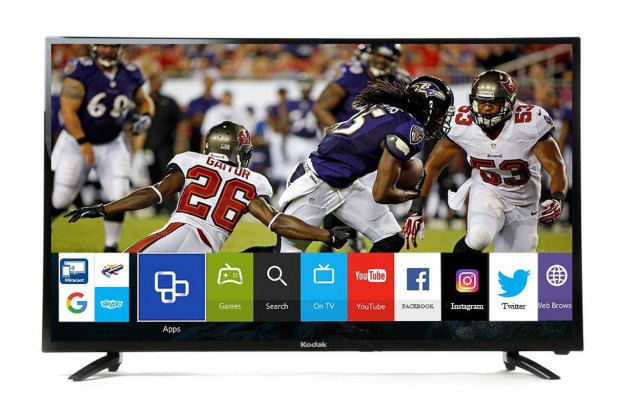 Connecting your TV to Internet is fairly straightforward. However, most of the smart features are a hit-and-miss affair. For instance, the moment I'm finished punching in the name of my favourite band, the YouTube app would randomly crash on me. Things become much-easier and better when you play movies from a pen drive. The on-board player can detect and play popular video formats such as MP4 and WMV. Also, all the HD channels on Tata Sky looked proper on this TV.

The TV has two 10 W downward firing speakers. They are loud enough, for watching a movie or sports. However, if you're into music, you better invest in a good soundbar.

Verdict
The Kodak 40FHDXSMART is an affordable 40-inch TV with a good set of features. The panel is of good quality. The built quality is better than what you get in this price range. It has got most of the connectivity options covered. While the smart TV feature doesn't perform very well, it is a good addition at this price tag nonetheless.
TAGS: Televisions, Kodak