Review: Microsoft Bluetooth Mobile Keyboard 5000
An ideal companion for your tablet.
Rating

3.5
/5
30th Sep 2012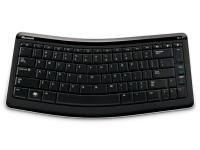 Pros:
Compact design; Great build quality; Good operational range; Easy to set up.
Cons:
Takes time to get used to; Incompatible with Android 2.3 devices.
Microsoft Bluetooth Mobile Keyboard 5000
MRP: Rs 3400


More people seem to be choosing tablets over laptops. Although these slates are good for browsing, their virtual keypad isn't ideal for typing long e-mails. Therefore, if you actually want to get some work done on your tablet, it's better to have a physical keyboard. Since tablet owners prefer portability over functionality, Microsoft has come up with a keyboard especially designed for mobility.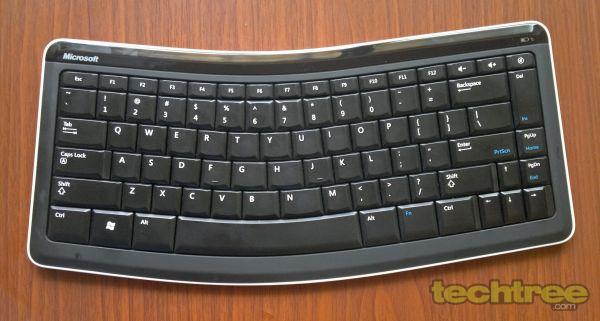 Design And Portability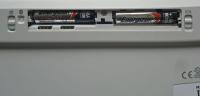 The retail pack contains only the bare essentials. Apart from the keyboard, you'll only find a pair of AAA batteries, a product guide, and a user manual. The keyboard is slim and can be easily carried in a backpack. Unlike most such devices though, it features a curvy design that many users will find unusual at first glance. 
The keyboard's back features the battery slot, power switch, and a Bluetooth button. On the front, the device sports a battery indicator that blinks to display the battery level. To sum it up, the product is lightweight and well-built.


Performance And Compatibility
The 5000 features a standard design, sans the numpad. The keys are flat, but still provide good tactile response. The curvy design may be ergonomically right, but requires some time to get accustomed to. The product's media controls such as Play, Pause and Volume also work well with most tablets. Moreover, through keyboard shortcuts, you can perform tasks such as cut, copy, and paste more efficiently than through the touch interface. Overall, if you use your tablet for serious work, this keyboard is your best friend.


The device works flawlessly with the iPads and Android tablets running version 3.0 and higher. It's compatible with Macs and Windows PCs as well. What's more, the keyboard even works fine with Symbian phones. I know, it seems pointless to use a keyboard with cellphones. However, if your phone has TV-Out functionality (like many Nokias do), you can hook it up and surf the web on a bigger screen. The 5000's operational range is pretty good, and during the tests it worked from every corner of our office. My only complaint is that since many ultra-cheap tablets lack Bluetooth, MS should have added USB connectivity to the keyboard.


Verdict
The Mobile Keyboard 5000 is a good piece of hardware. It plays nice with most Bluetooth devices, and is easy to carry. Having said that, the keyboard's arc-shaped design adds an unnecessary learning curve for users. However, if you can live with that, it makes for a good companion for your tablet. Those interested in additional accessories can also have a look at Logitech's Tablet Wireless Keyboard that comes with a free tablet stand.


Features: 3.5/5
Design And Build Quality: 3/5
Performance: 4/5
Value For Money: 3/5
Mojo: 3.5/5

Overall Rating: 3.5/5
TAGS: Input Devices, Tablets, Accessories, Microsoft, ck