Samsung Galaxy J7 (2016) Review: Loses Out To Chinese Competitors | TechTree.com
Samsung Galaxy J7 (2016) Review: Loses Out To Chinese Competitors
The 2016 refresh of Samsung's popular smartphone is not what we were hoping for.
Rating

2.5
/5
27th Sep 2016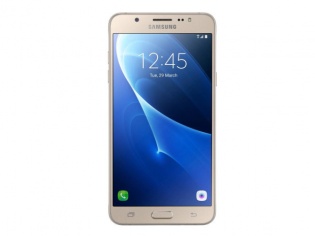 Pros:
Sturdy metal frame; Vibrant AMOLED screen; Long battery life.
Cons:
Boring design; Flimsy back-panel; Lacks ambient light sensor; Underwhelming gaming performance.
Samsung Galaxy J7 (2016)
Street Price: Rs 16,000

Samsung's Galaxy J7 has been quite popular in India. The mid-range handset did well at replacing the Galaxy Grand 2. Little wonder then, the Koreans were quick to ready its 2016 update. Dubbed as the Galaxy J7 (2016), the handset comes with plenty of improvements, but is it enough to compete with the new affordable yet power-packed phones from Xiaomi or Lenovo?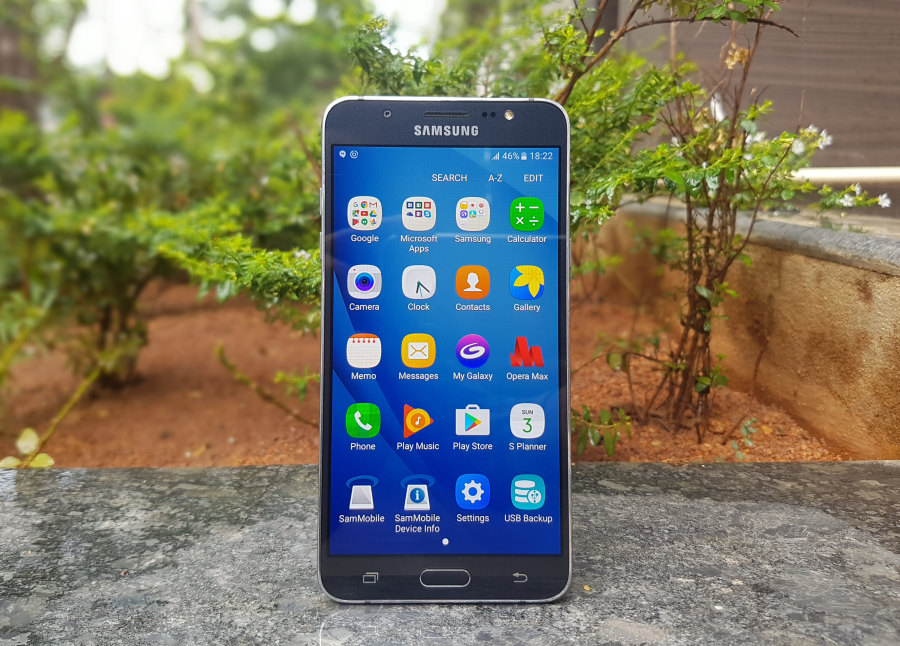 Design
For the Galaxy J7 (2016), the term refresh mostly applies to the specs. Hardly anything has changed in the design department. The handset sports a typical done-to-death Samsung look, which we have been seeing from the Galaxy S5 days. While brands such as Xiaomi, Le Eco, and Honor releasing fancy metal phones, the J7 (2016) holds onto its plastic body. It does come with a metal-frame though, which provides the much-needed sturdiness to the handset. The J7 (2016) features a standard Samsung key layout, where the Home button is flanked by back and multitasking keys.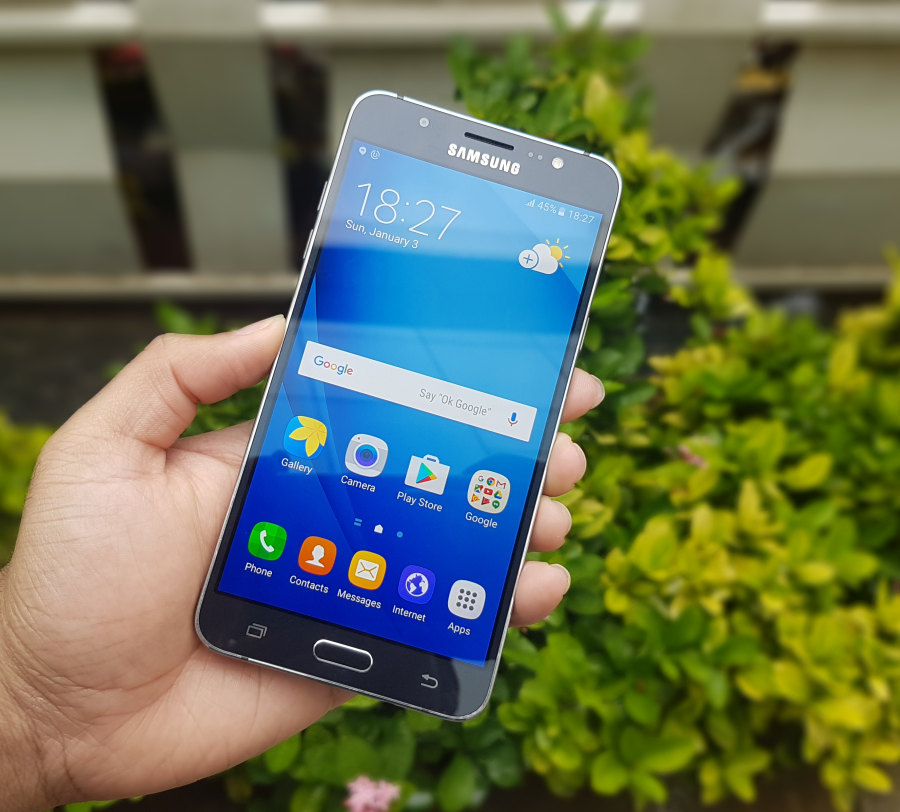 The handset has a replaceable back-panel, which provides access to the battery. The back-plate is quite flimsy and looks cheap though. It reminds you of 2012's Samsung that did not give two hoots for aesthetics. At around 8 mm, the handset is quite thin. Tipping the scales at 169 grams, it is not that heavy for a phone with 5.5-inch screen. For more pictures, check out the Samsung Galaxy J7 (2016) image gallery.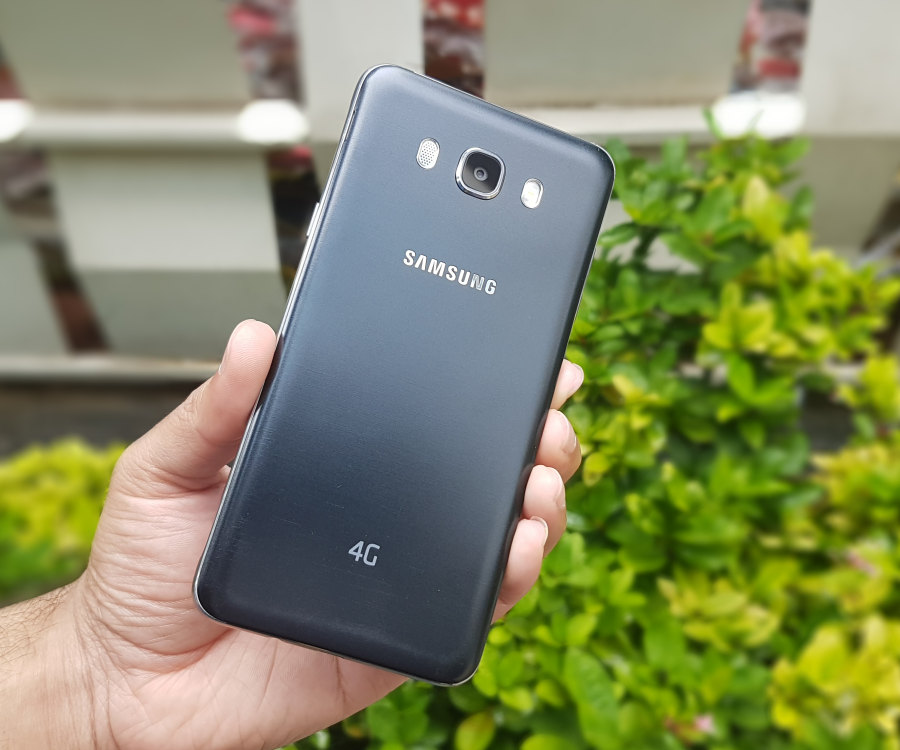 Display
Speaking of screen, the J7 (2016) offers an HD AMOLED panel. Stretching at 5.5-inch, it is definitely not a pixel-packed screen. If you look close, pixelation is quite apparent. What it lacks in terms of pixels, the AMOLED screens makes up for it with rich colour reproduction. Since it is an emissive type screen that does does not require backlight, you get excellent blacks and vibrant colours. If you don't like striking colours, you can tone them down from the display settings.

The screen has wide viewing angles. However, you do have to put up with a slight colour shift. The display is reflective and has poor readability under direct sunlight. What's worse is that the phone lacks an ambient light sensor. This means that you have to manually adjust the screen brightness according to light conditions. I don't see any logical reason why a phone that costs over Rs 15,000 should ditch such a basic sensor.

User Experience
The J7 (2016) runs Android 6.0.1 Marshmallow out-of-the-box. Of course, it comes with Samsung's heavily customised UI, which Samsung refuses to call TouchWiz anymore. That's probably because many people have negative notions about it. Samsung has toned down the colours in the software design. However, it still lacks a cohesive design and elegance. Another probles is that the UI tries to shove too much information in your face.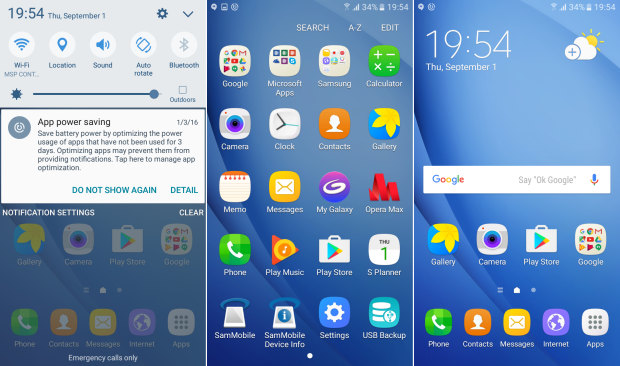 The icon layout and sizes are also all over the place. On the bight side, menu navigation is quite smooth on the phone. The much-hyped S bike mode is actually useful. When activated, it informs the person on the other end that the owner of this phone is riding a bike. In case the caller has an important message, he/she can press 1 to get through. Before you receive a call, the software makes sure that you have stopped your bike by using motion sensors.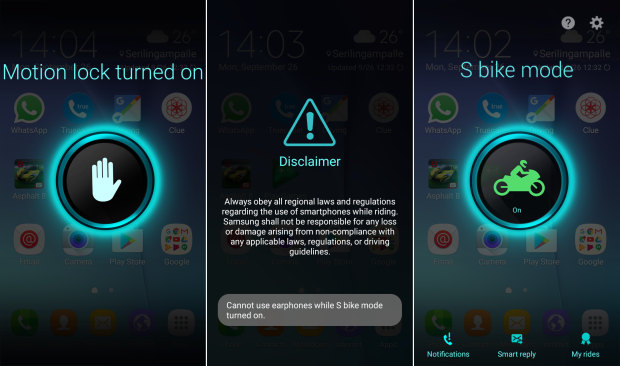 The phone comes with a neat Smart Manager app that lets you keep a track of RAM, storage, and battery. The 'ultra data saving mode' is powered by the Norwegian company Opera. Not only the browser, it compresses images and media for all the apps to save your mobile data bills. Then, there's a bunch of gimmicky features such as flip to mute and one-handed use.

Performance
The Indian variant of the J7 (2016) is power by Samsung's own Exynos 7870 SoC (System on Chip). It comprises of an octa-core CPU clocked at 1.6 GHz and Mali-T830MP2 GPU. It definitely can't compete with a relatively cheaper ZuK Z1's Snapdragon 801 chipset. However, the Exynos 7870 is not bad at performing daily tasks. Don't expect to play resource taxing games such as Asphalt 8 and Modern Combat 5 without frame-drops though.

The phone handles most Full HD videos without any issue. If you come across an unsupported file, MXPlayer should solve the issue. The onboard speaker is underwhelming. Same goes for the bundled earphones. However, when paired with a decent earphones, the sound output is good.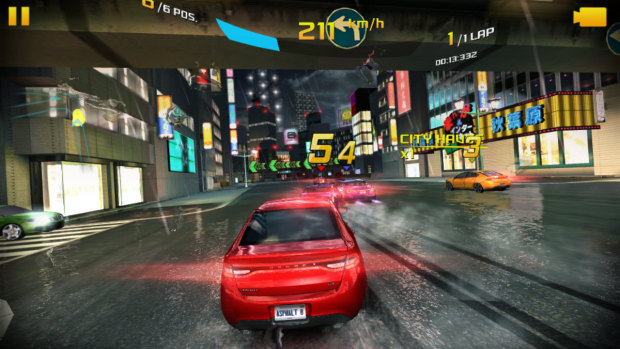 The phone comes with 2 GB RAM. The OS eats up almost 1 GB of RAM to run, so only the remaining GB of RAM is utilised for handling apps. The J7 (2016) offers 16 GB internal storage, and you can add another 128 GB via a microSD card. The phone comes with dual-SIM support. Don't worry, it does not have the hybrid slot arrangement. The phone has two SIM slots and a separate microSD card slot. Like any dual-SIM handset, the J7 (2016) lets you set a preferred SIM for calls and data. The handset is 4G LTE compatible. To use Reliance Jio on this handset, follow this tutorial. During my week's usage, I did not notice any significant network or call quality issue.

Camera
Much like its predecessor, the J7 (2016) sports a 13-megapixel camera. It has a neat quick launch feature that can be triggered by tapping the home button twice. The camera offers a simple auto and advanced Pro mode that offers control over ISO, exposure, and white balance. In good light conditions, the camera delivers good results. You get good detail and depth, although the colours look a bit off when viewed on my calibrated IPS monitor. The quality takes the hit as the sun goes down. The low-light images contain a lot of visual noise especially in the dark areas. This is not surprising, as the J7 (2016) lacks OIS (Optical Image Stabilisation), which helps in low-light photography. Moving onto video recording, the main camera records decent Full HD videos. Click here, to check out the sample.

To please the selfie-addicts, Samsung has added an LED flash to the 5-megapixel front-facing camera. Unlike your regular flash though, this LED remains always on when you switch to the selfie camera.

Battery
The handset packs-in 3300 mAh user replaceable battery. For me, it easily lasts for a day and half with screen on time of seveen hours. That's quite impressive for a mid-range phone. A modest processor and relatively lower DPI screen is helping the battery last longer. Since Samsung hasn't implemented any fast-charging tech, it takes over two and a half hour to fully charge the battery.

Verdict
Priced at Rs 16,000, the Galaxy J7 (2016) improves upon its predecessor. It comes with a sturdy metal frame, rich OLED screen, and great battery life. Samsung's software too brings a few neat features to the table. However, in terms of raw power and camera, it is nowhere near the similarly priced phones. In fact, the more affordable phones such as the Le Eco Le 2, Lenovo ZuK Z1, and even Xiaomi Redmi Note 3 outperform it on many fronts. Add the silly omission of the ambient sensor to the list, and I would advice to give this handset a miss.


Samsung Galaxy J7 (2016) specifications:
5.5-inch HD AMOLED screen.
Exynos 7870 chipset.
2 GB RAM, 16 GB internal storage, MicroSD card slot.
13-megapixel camera with an LED flash.
5-megapixel selfie camera with an LED flash.
Dual-SIM with 4G LTE support, Wi-Fi, Bluetooth 4.1, A-GPS.
3300 mAh user replaceable battery.
Android 6.0 Marshmallow.