OnePlus 3: Smooth Operator | TechTree.com
OnePlus 3: Smooth Operator
A huge improvement over its predecessors, it's quickly become the darling of the techie sorts
Rating

5
/5
18th Jun 2016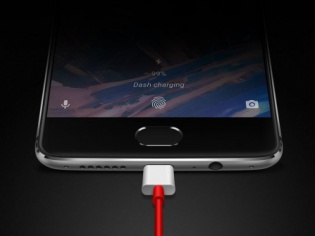 Pros:
Top notch specs at an unbeatable pric, Powerful smooth performance, First in India with 6GB RAM, Clean user interface, Camera better than average, Light, slim, and easy to hold
Cons:
Uninspired copy-cat design
The previous OnePlus phones were plagued with many problems -- battery, overheating, crashes and more. It wasn't enough that the phone was based on the OxygenOS, allowing users a lot more control and customisation.
But this time, it just might be. In fact, the OnePlus 3 has been getting rave reviews. What's more, no one has to wait very long to buy one because the annoying invite system (whose only purpose was really to was to limit sales for limited stock) is off. The price, Rs.27,999 isn't too bad either considering that there are flagship specs on the device. You'll find yourself paying twice that amount to get these specs on a flagship from the other tech giants.
The OnePlus 3 has an old familiar designs. You've seen it on other phones, specially the HTC. It's got a lot of criticism for not coming up with something new and dazzling but at least it's a tried and tested look. Users can also at least be happy it's all metal -- and it really has the ergonomics right because I found the phone entirely easy to hold. I suppose it's the narrowness plus all the curves being right.
Anyway, people quickly get over the design when they remember that the OnePlus 3 has 6GB of RAM paired with the Snapdragon 820 processor. It isn't just great for gamers but for all the VR content that is increasingly becoming available. So yes, it won't be long before 6GB on phones becomes the new standard.
The OnePlus 3 has a 5.5-inch Full-HD 1080p display, which is in itself, a standard specification for mid-range phones. It got no real problems are is one of the better 1080p displays I've seen. It works adequately in sunlight and is otherwise very clear and legible even if it isn't specially vibrant.
The OnePlus 3 doesn't just do great on benchmark tests but otherwise performs at supersonic speed. For that reason, it isn't just geeks but anyone who might like the phone. If you're into tinkering with its OxygenOS and pushing the device to its limits, there's still plenty to like.
The 64GB of storage should be enough for anyone, what with cloud storage being so plentiful. There's no memory card slot but users are on the verge of letting go of their fondness for these. It does have Dual SIM slots and support for 4G VoLTE. Also a USB Type C port.
The 3,000mAh battery behaves so much better than the batteries of the previous two versions and in any case, you have OnePlus' Dash Charging which is a quick boost enough to take you through the day. Keep the charger handy and you won't have to spend too much time on charging it -- 30 mins will give it a booster shot.
OnePlus' Dash Charging gives a day's worth of charge in 30 minutes
The camera, usually a damp squib on most budget and mid-range phones, is actually much better than many. It doesn't beat the "real" flagships, but the 16MP main camera takes good sharp, detailed images outdoors and even indoors if there's a bit of natural light. Once the light falls below a certain minimum, the photos are noisy. But overall, it's undoubtedly capable, even letting you save images in RAW format -- though I've yet to find someone who uses them on phones. The 8MP front camera is one of the handful I'd allow to take a selfie of me.
Lila Ray is a corporate consultant who loves her gadgets almost as much as she loves her shoes. You can write to her at [email protected]
TAGS: One Plus 3, 6GB RAM