HTC ONE X9: Pricey and Staid | TechTree.com
HTC ONE X9: Pricey and Staid
A phone with nothing special about it except its asking price
Rating

2
/5
15th Jun 2016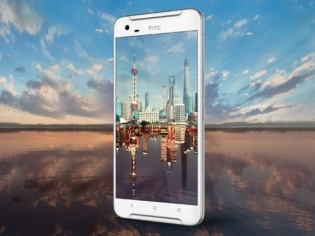 Pros:
Looks tough, Easy-to-read screen, Battery behaves fine
Cons:
Far too high price, Not good looking, Broad and tiring to hold, No standout features
Let's face it, HTC is not what is used to be. And while its flagship phone and its fancy VR headset may bring it into the news, it's not in a position to command the high price of Rs 25,990 for a mid-range phone with nothing at all interesting about it. That's the stark truth.
I couldn't believe the HTC One X9 when I saw it. It's staid, even dull, and though it's tough looking it has nothing to recommend it by way of design. It's difficult to look at that phone and think back to some of the fantastic looking phones that showed Apple it wasn't the only company that knew how to design a phone.
The 5.5-inch X9 is something that looks like it's made of melted nails. It certainly isn't likely to be a choice for women. It's a tad too broad and looks bigger than it is and well, it's just not the device I'd like to slip silkily out of my bag. Maybe men will like it better and good luck to them. It is indeed masculine in its looks.
I wish I could say there's something nice waiting when you switch on the phone. But no. It doesn't have a fingerprint sensor while others half the price do. It has a reluctant looking 1080x1920 display though it is usable and in fact easy to read.
The X9 has a budget MediaTek Helio X10 octa-core processor and it runs fine with 3GB RAM. No slowing and stuttering at this point. But it does get rather warm. You have 32GB of storage, expandable with a card. This phone is a Dual-SIM (nano) and supports all the 4G bands. The battery is a 3,000mAh which works fine.
The cameras, both the 13MP primary and the 5MP front are entirely average. There are Boomsound speakers both top and bottom and they sound okay but not as good as I've seen them elsewhere.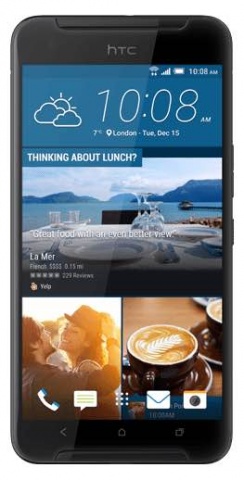 The HTC ONE X9 is too expensive for what it offers -- plain looks, a chunky form, and nothing special by way of software or hardware
I'm not sure what HTC's strategy is with the pricing for this totally unremarkable phone, but whatever it is isn't going to do it much good. With dazzling phones coming out at half the price, the HTC X9 is going to have to beg very hard to get someone to pick it up.
Lila Ray is a corporate consultant and loves her gadgets almost as much as she does her shoes. You can write to her at [email protected]
TAGS: HTC One X9