Nextbit Robin: Refreshingly Minty | TechTree.com
Nextbit Robin: Refreshingly Minty
Lovely looking smartphone in pleasing mint -- but there's plenty that wouldn't go down well with Indian users
Rating

3
/5
09th Jun 2016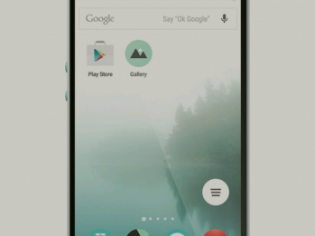 Pros:
Lovely design and size, Good to hold, Innovative approach to storage, Lag free performance, Wonderfully loud speakers
Cons:
Terrible camera software, Poor battery performance, Very flat power and volume buttons, Power and volume buttons too flat, No Dual SIM, No FM Radio, No MicroSD slot, storage on cloud will cost when retrieving and sending data and apps On the expensive side
Now why don't more phone makers experiment with handset design like this? The Nextbit Robin, in mint, is so pretty that it makes you wonder why others don't get a little creative with how a phone looks. It's one black slab after another, with minor variations on the back panel as they opt for one kind of metallic finish or the other.
The Nextbit Robin dares to be different. Its mint variant is white in the middle on the back, and has a mint coloured strip on top and on the bottom. In front, the white area is replaced with the 5.2 inch screen. Even the cable is mint. And flat and neat. The cable is, incidentally, a USB Type C though the other end fits into any adaptor of which you don't get one in the box. You can't go losing that cable.
The form factor of this phone is overall flat and rectangular, a lot like some of the Sony phones. It works very well on the Nextbit Rohin though, possibly because of the soft polycarbonate that it's made of. Not a hint of metal here and yet, it's a great looking device. Everything on its body is aligned to be perfectly symmetrical. The moment I set eyes on it I found myself thinking of it in a dozen different colours -- though it only comes in "Midnight" and "Mint".
Keeping with the flat theme, the power button and volume buttons, though very pretty, are also flat. So flat that you have to look to use them -- mere feel isn't enough. The power button also houses the fingerprint sensor, and forgetting for a moment that the button is so flush with the phone, the sensor works very well. It doesn't take long to register your fingerprint and doesn't fuss when you use it. But first you need to wake the phone with that button.
The Robin is 5.2 inches and not the usual 5.5, making it easier to hold. Using it, I didn't find myself ever wishing it was larger even though it probably could have made better use of the space available for the screen. In fact, there's a little black border around that which many people will be annoyed by. I forgot it after a while, but then that's easy to do when it's not your own phone.
The 1080x1920 display has a pixel density of 480ppi and nice and clear but could be brighter. It's fine and crisp, but so is the light blue text used in many places, specially the camera, and this makes it sometimes quite a challenge to read.
Other than its design, the famous thing about the Nextbit Robin is that it makes use of storage totally differently. Everything is backed up on its cloud, where you get 100GB free. Apps, photos, data inside those apps (but not videos) are sent off to the cloud leaving their ghosts behind. When you want them back, you tap to call them and they download. The phone "learns" what you use and those apps are pinned on your home screen accessible at all times. So you have 32GB of internal storage but the idea of the way this device handles storage is so that you don't run out of space ever. There's no Micro-SD card slot.
, you do have to worry about the cost of back and forth to the cloud.
This is all very well and clever except that you'll incur data costs if you're outside of a Wi-Fi zone as your apps and photos go back and forth come the cloud to the phone. There are workarounds to this including just using a third party launcher, but still...
Add to this that the Nextbit Robin doesn't have an FM Radio, isn't a Dual SIM phone and has a 2,680mAh battery that runs out faster than it would put off Indian users accustomed to all these features. In fact, the phone doesn't support OTG USB and doesn't even come with an adaptor -- you have to use a good one around.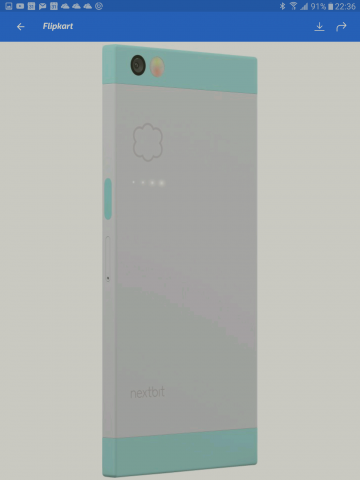 That beautiful mint alone is enough to make someone want the Nextbit Robin. It's just so different from all the others.
The Nextbit Rohin has more or less the camera of the Samsung Galaxy Note 4 onboard. The 13MP and 5MP cameras have an f2.2 aperture, and no optical image stabilisation. It's also very slow. It's a better than average camera but it's let down badly by the software. Fewer options, an HDR mode that doesn't work too well, no scenes and photo editing, and again a difficult-to-read bunch of settings brings the experience down several notches.
The Robin is powered by the Qualcomm 64-bit Hexa-core 808 SoC with 3GB RAM and is running Android 6.0.1 on top of which it has its own heavily customised software. It's a little difficult to get used to it and nowhere is this more annoying than in the camera. Its 13MP rear camera is not bad, but has no optical image stabilisation and is a bit slow. The whole experience is marred by the camera software which lacks features and controls and is overly simple yet unintuitive.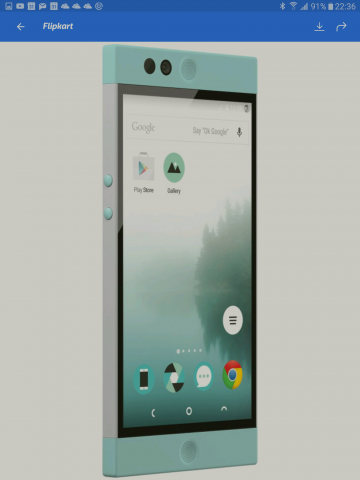 What's unique about the Robin, which started out as a Kickstarterer project, is that it stores your.apps and data in the cloud.
Overall the phone performs well with no lag or slowness despite the customisation. But with all that's missing, the Rs.19,999 price tag may seem a bit steep to many. Or perhaps the look of the phone will win many over because it's certainly gone out of stock online rather fast.
Lila Ray is a corporate consultant who loves her gadgets almost as much as she loves her shoes. You can write to her at [email protected]
TAGS: Nextbit, Nextbit Robin