Review: Mi Bluetooth Speaker Sounds Good For It's Size | TechTree.com
Review: Mi Bluetooth Speaker Sounds Good For It's Size
Xiaomi's little speaker sounds good for its size and sub-2k price, does hands-free calls, and makes a great gift
Rating

4.5
/5
15th Apr 2016
Pros:
Nice sound for its size, Unbeatable price, Ultra-portable, Nice battery life, Nice as a gift
Cons:
No memory card or USB slot
Smaller than a Subway sandwich, lighter than a mug of beer, not as broad as a cigarette packet...this Bluetooth speaker from Xiaomi makes the perfect little companion for your mobile phone.
Oh, Bluetooth speakers are a dime a dozen, tiny colorful things that you can throw about. But the Mi speaker isn't in that category.
When you've got your phone pouring music into it, you'll be very surprised at the quality of the sound you get from something that little. And for whatever they did with it to get that quality, Xiaomi charges you just Rs 1,999 for it.
You can slip this little speaker into a strong handbag or even drop it into a rugged jacket pocket. It comes with a felt pouch which will stop it getting scratched up or scratching something else in a bag.
It's all metallic and comes in several colors. On one side you have a grill that looks like a speaker. The other side is plain. Underneath you have two rubber strips so it doesn't topple or slip easily.
You pair it with your phone by pressing the Power button, which, when long-pressed, will also give you the battery status. The volume up and down buttons also double up to change tracks. I like the multi-tasking these buttons do. A fourth button has the pause and play action. It's all very minimalistic and neat.
On one side you have a standard micro-USB inlet to charge the speaker. You can use a cable and charger from any phone (except Apple, of course). The battery charges pretty fast and lasts about eight hours. That's one of the reasons the Mi speaker is so nice as an on-the-go companion. Take it on a trip or just moving around through a routine day.
And yeah, the Mi Speaker makes an excellent gift for family or (very good) friends, at the sort of price I can, if I'm feeling generous, afford.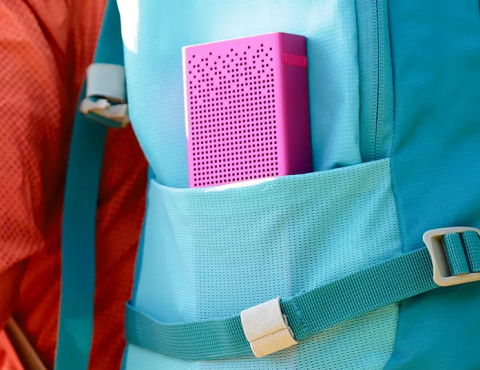 The Mi Speaker has surprisingly good sound for such a truly-pocketable size and price
You can use the Mi speaker as a speakerphone for calls as well, as it has a mic. And if you want to plug it in instead of being on Bluetooth, you can do that too, though you''ll need to find a stereo cable. What it doesn't have is a micro-SD card slot, which the Chinese version allegedly does.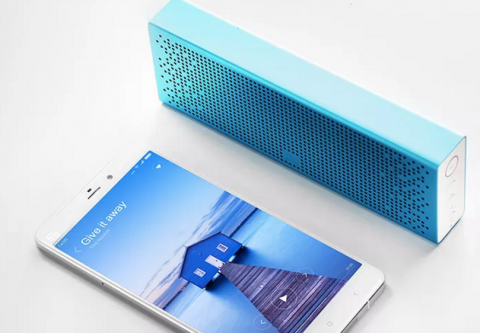 The Mi Speaker does something a Bose SoundLink at 5 times the price won't do: hands-free calls, making it a nifty speakerphone
But back to the quality of the sound you get out of the Mi speaker. It's loud, yes, but also has okay-ish bass for the size and isn't tinny or cheap sounding. At high volume, it doesn't distort either. Okay, this is no Bose or B&O unit, but at this price, it's quite remarkable.
You can pick it up online from mi.com/in/speaker.
Lila Ray is a corporate consultant who likes her gadgets almost more than her shoes. Write to her at [email protected]
TAGS: Bluetooth-enabled devices, Mi Bluetooth Speaker