Asus Zenfone Zoom: Close Encounters | TechTree.com
Asus Zenfone Zoom: Close Encounters
The Hoya 3x optical zoom rocks--inside a near-flat body--but the images don't
Rating

4
/5
26th Feb 2016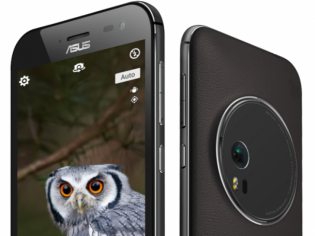 Pros:
Compact optical zoom, Nice leather back, Performs smoothly
Cons:
A bit heavy, Screen quality doesn't match price, A bit expensive, Image quality not top-of-line
Just because something looks like a camera doesn't mean it IS a camera. But wait, maybe there's something there...
The Asus Zenfone Zoom looks like a regular ole Android smartphone from the front. It's got the usual Asus look -- which is mostly nondescript.
But flip the phone over and you see this great big circular accent drawing your attention to the camera assembly. This is because Asus has managed to endow its latest Zenfone with a 3x optical zoom without having anything stick out particularly from the body of the device. There have been other devices that have an optical zoom, but to pack it into some degree of flatness is tough.
Mind you, the device is pretty heavy. 185 grams doesn't sound like much, but ask your hand after you've held it a long time. But when you consider why it's heavy, you pretty much forgive it -- if you want as much camera as phone, you'll need to make a few compromises.
The Zenfone Zoom isn't newly created, but it is newly launched. Since it's been about a year that it was showcased, the device runs on Android Lollipop 5.0, not Marshmallow. It does pretty well on benchmarks and has an Intel Atom Z3580 chipset with a 2.5GHz quad-core CPU. RAM is as generous as it can get at 4GB and internal storage is 32GB with possible expansion to 128GB.
The 5.5-inch display is just a 1080p, and not the crisp and fine variety, but it's more than workable. The Zenfone Zoom has a 3,000 mAh battery and it really couldn't have been more than that without adding to the weight of an already heavy phone. It's a dual-SIM phone that takes a micro and a nano SIM. A fingerprint sensor is all it's missing.
But the big deal on this phone is the camera, of course. Two buttons on the bottom right edge of the device trigger off the camera and release the shutter and also go straight into video recording.
The 13MP primary camera does indeed zoom. There's a ten element assembly that lets you use your fingers or the volume button to zoom in and out of objects. It does a nice job of it, if a bit slowly. In fact, the camera takes nearly 3 seconds to get ready when accessed. It has OIS (stabilisation), an f2.7 to 4.8 aperture lens, dual flash, and laser auto-focus.
The Zenfone Zoom's camera app is full of settings to play with and it's clear this device is aimed at those who like to do some serious photography with their phones. There's a night mode which drops the resolution, removes noise and artificially fills light into the image. Without that night mode, you will get noise, inevitably. There are lots of other shooting modes including slow motion, time lapse and of course, HDR, Panorama and the usual.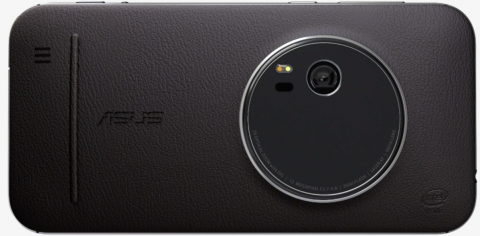 The Hoya 3x optical zoom is among the most compact in existence, inside a near-flat body. Pity, low-light image quality doesn't match up to the lens
Despite all this though, the aperture isn't wide enough and the indoor images in low light don't come out in as high quality as those from the Galaxy flagships or the iPhone. Yes, maybe about three fourths as good and that's about what the price of the Zenfone Zoom is at Rs.37,999, which somehow still feels a bit much.
Lila Ray is a corporate consultant who likes her gadgets almost more than her shoes. Write to her at [email protected]
TAGS: ASUS Zenfone Zoom