LeEco 1S: On A High
With the 1S and the Max, the Chinese company wants break in quickly into India's top three smartphone brands
Rating

4
/5
13th Feb 2016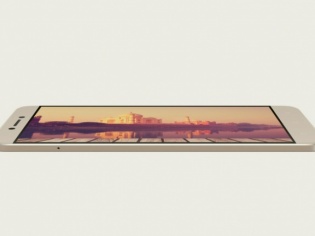 Pros:
Good build, performance, Reliable fingerprint sensor, Great screen, good sound, Great price
Cons:
No expandable memory, Untested after sales service
Le Chinese are here with a bang. In the case of the technology company LeTV, a Big Bang.
Now calling themselves LeEco, they burst into India in a blaze of activity with the intent of elbowing aside the growing group of Chinese players already in a battle for the budget segment in mobiles. And they've definitely got the other companies worried. How they will do in the long-term, it's difficult to say as fortunes turn rapidly in this market.
Coming in with two devices, the larger-than-life LeMax, and a more manageable 5.5-inch LeEco 1S, they've been selling the latter online. The LeEco 1S price, Rs 10,999 is only part of the recipe. The smartphone has given practically everything you want at a perfectly affordable price.
First of all -- build and design. Yep, the LeEco 1S is very neat. All metal, chamfered edges and an understated but elegant look. Even though companies are offering all sorts of goodies for prices that hover around Rs 10,000, I held the LeEco 1S and immediately find myself thinking, yep, this is something substantial.
Getting past the design, this smartphone's got everything that used to belong to the realm of very expensive flagships. Fingerprint sensor that works? Check--a mirror-based one. Dual 4G SIMs? Check. Fast charging (and charger) for its 3,000mAh battery? You got it.
On top of that a 1080x1920 display that looks nice and sharp besides having the right amount of contrasts. The handset also has an IR blaster -- though I've hardly seen anyone using these things as TV remotes. What the 1S does not have is expandable storage to add to its 32GB, nor does it have an FM radio.
The Le 1s has something more that users absolutely want. Performance. It's powered by MediaTek's Mt6795 Helios X10 octa-core processor and has 3GB RAM. It's doubtful users will accept any less now. The device works really smoothly and has a well-optimised skin that doesn't get in the way. The phone comes with a Power VR G6200 GPU which is perhaps not the best for gaming, but enough for everyday stuff. The phone works on Android Lollipop. The eUI skin is fairly prominent with its features. No app drawer, of course, but also a sort of Control Center which is customisable. Thankfully, not too many preloaded apps.
The 13MP and 5MP cameras have sparse settings and aren't in themselves a reason to buy this phone, but it is worked well under many conditions. Certainly very good for sharing on social networks.
Every now and then, news flashes tell us how many thousands of LeEco 1S phones have sold out in microseconds via Flipkart flash sales. Announcements of registrations opening up for the next sale are creating enough buzz and desirability. The LeEco 1S is being compared with the slightly more expensive Lenovo K4 Note which has a few specs more, and with many other phones in this price bracket. The fight is a close one.
Lila Ray is a corporate consultant who likes her gadgets almost more than her shoes. Write to her at raylila@outlook.com
TAGS: LeEco 1S