Beware! Android Trojan Disguises Itself As Angry Birds Game | TechTree.com
Beware! Android Trojan Disguises Itself As Angry Birds Game
Can obtain root access to your smartphone and install malware.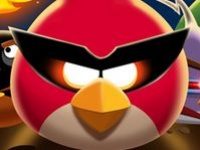 Angry Birds fans who own Android phones need to be careful, while installing the latest game on their handsets. According to the guys at nakedsecurity.sophos.com, a few baddies are circulating infected version of Angry Birds Space on the internet.



Reportedly, the tethered version of the game is fully functional. However, it breaks into your phone's security using the GingerBreak exploit. As expected, it installs malicious codes in a stealthy fashion. Once that is done, the hackers can force your device into downloading additional malware or even display specific websites in the default browser. We are not sure whether this virus is also effective on Android 4.0-based devices, but then again, there aren't many ICS gadgets out in the market yet.


Currently, there's no fix available for this issue, and Android users are advised to avoid downloading apps from shady websites and repositories.