TRAI Orders Etisalat, S Tel To Continue Services Till 2nd June
Subscribers given more time to decide on alternative operator.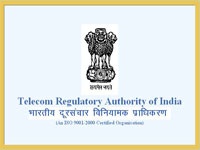 The Telecom Regulatory Authority of India (TRAI) has directed operators Etisalat DB and S Tel to continue offering services till 2nd of June and also maintain the quality of service. The SC had cancelled the licences of several operators after it was found that there were some discrepancies when they were allotted in 2008. The concerned operators were told to wind up their operations by 2nd June, which is four months from the 2nd February verdict.
The above two companies had announced that they will be shutting shop a lot earlier than the specified deadline. Etisalat issued the following statement: "Etisalat DB confirms that this matter has been adjourned to April 18 for all claimants to file the particulars of their claim. Until April 18, no payment to be made by the company to any creditor or claimant other than under the orders of the Court". Etisalat had shut down operations by the end of March, while S Tel did the same, in the middle of that month. TRAI has told the companies to restore their network, continue services, and maintain quality, till their licences were valid and also submit a compliance report within three days. We assume that this also applies to Loop Telecom, which had decided to stop operations by the middle of May. The telecom authority's decision will definitely bring some respite and give some more time for subscribers of these services to think about where to hop next.
TAGS: Telecom, Government, Jayesh