Windows 10 For Mobile Phones To Arrive In December For Current Owners | TechTree.com
Windows 10 For Mobile Phones To Arrive In December For Current Owners
But not everyone will be able experience its new features due to hardware limitations.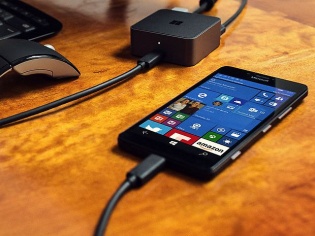 While Microsoft's devices event saw the launch of a number of stellar Windows 10-powered devices, it made all of us wonder about what happened to Windows 10 for mobile? There was no mention of the same during the event either, but it so happens that Microsoft has changed its FAQs page on its website to reveal that the Windows 10 update will arrive later this year (by December).
This makes sense as by then, owners of the newly announced Windows 10 smartphones like the Lumia 950, the Lumia 950 XL and the Lumia 550 will get to flaunt their new devices for a whole month, before mere mortals (with Windows Phone 8.1) get the update.
But there are going to be a few sacrifices when the updates begin to roll out in December.
According to the same FAQs page, only smartphones with 8 GB of internal storage will qualify for the upgrade to Windows 10. Then comes another one in the form of hardware, where the existing lot of Windows smartphones will not get the complete Windows 10 experience due to older hardware present in them. So if you bought a shiny new Microsoft device recently, you may be out of luck as it may not support Windows Hello and Continuum.
For now, only smartphones running Lumia Denim (OS version 8.10.14219.341, or higher) will be worthy of the Windows 10 upgrade. So if you did not update your smartphone to Lumia Denim in the past, it would be wise to take the trouble and check whether it is available right away.
TAGS: Microsoft, Windows 10, Mobile Phones, Software