Twitter Rolls Out 'Highlights' Feature On Android
The feature supports over 35 languages and is believed to be a great move to summarise the best of your Twitter feed.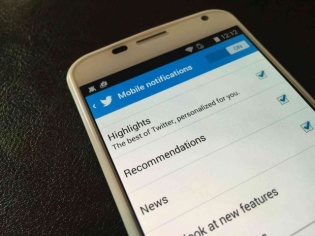 Twitter has recently rolled out 'Highlights' feature on its Android app globally.
The 'Highlights' feature for Android is said to enable users to get a summary of activities according to the preferences set by each user earlier.
Along with this, the 'Highlights' feature supports over 35 languages which we believe to be pretty much of a great move in itself.
However, to recall, Twitter had earlier announced about this feature, though the micro-blogging site took a while to actually roll out the feature.
The feature is also said to be rolled out first for Android and later other platforms might receive the update.
[Also Read: Now, It's Time For "Highlights" By Instagram]
It is very important to note that this feature can be best experienced only if you have already enabled notifications for your mobile device.
First you need to click on the 3 dots in your Twitter Android app. Then tap on the 'Settings' option.
Here, you will have to click on your account name and then 'Mobile Notifications'. Now, in the big list of options available, you need to select the 'Highlights' option.
After activating the new feature, all you have to do is just wait for Twitter to send out the 'Highlights' to you.
TAGS: Twitter Highlights, Android