Renault To Launch Mobile App To Drive Car Sales
This is a first-of-its-kind app in India which allows buyers to understand the Kwid's technical specs much better.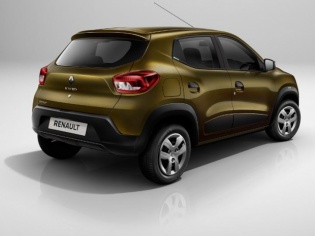 French car maker Renault has announced recently that it would be soon launching a mobile app to increase its car sales in the country.
While this is a first of its kind app in India, Renault is expecting to provide prospective buyers complete technical specifications of its upcoming entry-level car Kwid.
The company hopes that this move might help it better showcase itself among the prospective buyers and there by also providing them information on how would the new car Kwid stand against other cars in the competition.
Along with this, the company is also set to bring its much awaited Virtual Showroom live on Sept 14 through which a team of experienced sales executives would be answering the queries of at least 50 prospective buyers every half an hour via video calls. It is worth noting that buyers can just type in their queries over the IM chat box and the executive would be answering verbally through the video.
It is also being said that the virtual showroom would be live for at least 3 months with around 100 people specially assigned for the unique concept.
Having said this, it is worth noting that the Renault Kwid that is expected to be priced between Rs 2.9 lakh and Rs 4.5 lakh will be available for booking from Sept 14.
TAGS: Renault Kwid, Mobile App, Android, Virtual Showroom