LG Launches Two Premium OLED TVs In India | TechTree.com
LG Launches Two Premium OLED TVs In India
Stunning picture quality comes at a hefty price.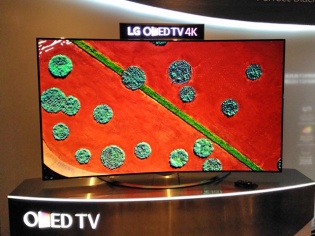 About a five months ago, LG showcased its upcoming line-up of OLED TVs. Fast forward it today, and two of its Organic LED televisions have hit the market.
The 4K OLED panels come in 55" and 65" variants. The former costs around Rs 3,84,900, while the top model is pegged at Rs 5,79,900. Yes, that's toughly the price of a sedan.
During the launch, LG officials threw a lot of mumbo-jumbo such as 33 million sub-pixels and proprietary WPGB pixel arrangement. Leaving that aside, I can tell one thing for sure that the picture quality is absolutely stunning.
OLED is completely different than your LCD panels. LCD requires CCFL or LED backlights to light up the picture. On the other hand, each OLED pixel is self illuminated. Because of this, OLED can deliver vibrant colours and perfect blacks. This is something, LCD screens have not managed to achieve so far.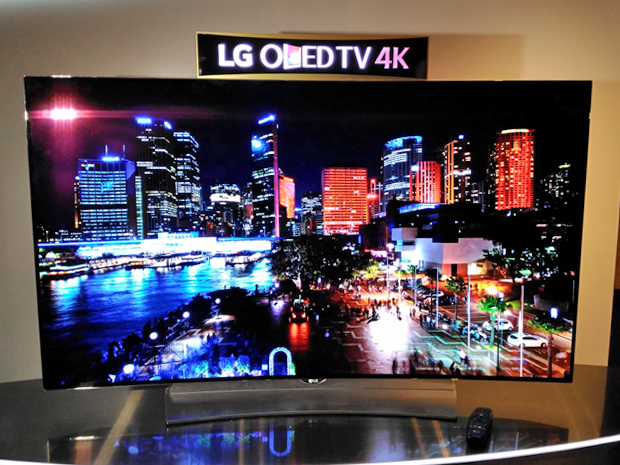 Glowing colours and flawless blacks.
In the sound department, LG has teamed-up with Harman Kardon. And as one would expect at this price, the TV is a smart one. Unlike the Android TV platform though, LG's customised WebOS software is fluid and user-friendly. The gesture remote too performs exceptionally well.
One thing I did not like about these TVs is the curve. LG claims that they have found the perfect curve with intensive research. However, I still do not see any advantage the curved panel has over the flat ones.
TAGS: Televisions, LG, LG 4K OLED TV