Fitbit Flexes Its Retail Muscle In India | TechTree.com
Fitbit Flexes Its Retail Muscle In India
Will sell its fitness trackers online as well as brick-and-mortar shops in India.
Fitness band, or any type of wearable for that matter is yet make splash in our country. Based on its global success though, Fitbit is hoping to crack the Indian market with a slew of wearables.
Fitbit products have been available in India from June. However, with the official brand launch in the country, these products can be picked up from online as well as brick-and-mortar stores across India.
The California based company, founded in 2009 holds a numero uno position in terms of sales. Till now, it claims to have sold over 25 million devices in about 55 countries.
For those not in the know, activity trackers help you keep track of your steps, sleep, calorie burn, and hear-rate (features vary depending on a model).
Fitbit's range of devices are priced between Rs 3,990 to Rs 19,990. The base model Fitbit Zip is priced at Rs 3,990. Firbit Flex and One retails for Rs 6990. Fitbit Charge can be yours for Rs 9,990 whereas the Charge HR (heart-rate) can set you back for Rs 12,990. The top of the line product, Fitbit Surge is pegged at Rs 19,990. This one comes with activity tracker, heart-rate sensor, and GPS. When paired with your phone, it also doubles-up as a smartwatch. It features a caller ID, can display messages, and even lets you control music.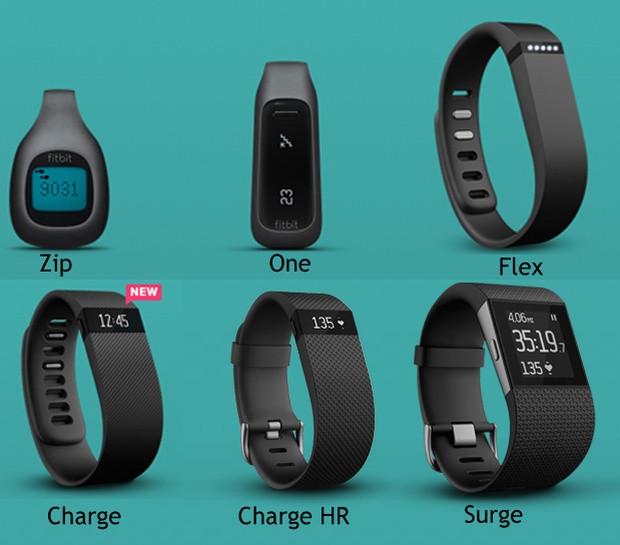 Fitbit lineup.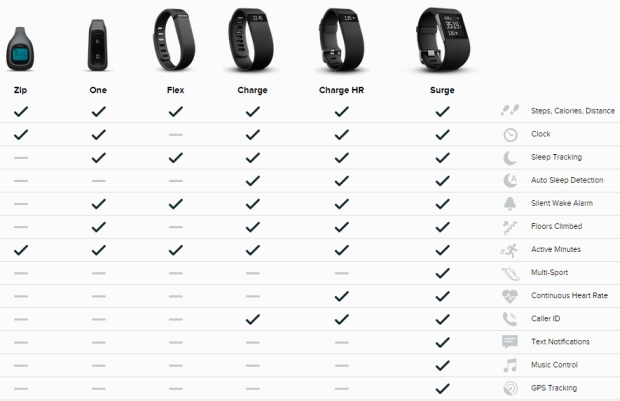 Fitbit features comparison.
The American brand also launched the FitStar Personal Trainer in India. According to the company, the app delivers a personalised video-based workout training.
At the launch event in Delhi, Woody Scal, talked about how Fitbit products can help you fight the obesity and diabetes. He was accompanied by Bollywood star Tiger Shroff and Shraddha Kapoor. Tiger did a good job at explaining how Firbit plays a major role in his life. On the other hand, Shrddha had no clue what she was talking about.
TAGS: fitness-tracker, FitBit