New iPhone Rumors To Be Put To Rest On Tuesday
Event to reveal iOS 5 and iCloud features.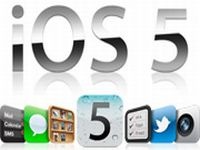 All the speculation and rumors will finally be put to rest this week, as Apple has finally decided to discuss its new smartphone at an event to be held at its Cupertino, California headquarters. It has almost been a year since the last iPhone release, and consumers are getting increasingly impatient for the next iteration. Apple claims that it will not only discuss its new iPhone, but also give media personnel a brief description of the upcoming iOS 5 and iCloud features at the event. According to CNET.com, some of the other topics that may be discussed at the conference will include an 8 GB iPhone. The new model is rumoured to replace the previous iPhone 3GS, and will be aimed at budget-conscious buyers.

The iPhone 5, of course, will be the mainstay of the event. It is suggested that that the new handset will incorporate a 4" screen, as well as a gigabyte of RAM. The new voice-recognition control system is another rumour that will keep Apple fans intrigued. This feature will allow users to call a contact just by speaking out its name. Moreover, apps can also be launched using voice commands.

Apple has certainly gone all out, and it's also rumoured to reveal new models in the iPad and iPod family. As of now though, nothing has been confirmed, so Apple fans will have to wait for another 24 hours — probably the longest day they've seen in a while.