Loop Telecom To Shut Operations in 13 Circles On 15th May
Offers MNP options to affected users till 30th April; will continue to function in Mumbai.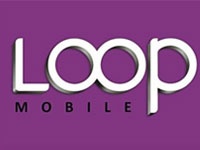 With the 2G spectrum allocation running into troubled waters, coupled with the fact that the Supreme Court has ordered the cancellation of 122 telecom licences, Loop Telecom has decided to cease operations in 13 circles in India as on 15th May. Loop becomes the third telco casualty, following the lesser-known S Tel and Etisalat DB. The mobile operator has only about 6,000 subscribers in these circles, who will have to port their numbers to alternative providers using the Mobile Number Portability (MNP) facility in order to retain their number. The 13 circles are Haryana, Assam, Bihar, Karnataka, Gujarat, Madhya Pradesh, Maharashtra, Odisha, Punjab, Kolkata, the Eastern regions, Uttar Pradesh (West), and Rajasthan.
In a statement, the company said, "Customers are encouraged to 'port out' their Loop mobile number to a network of their choice as soon as possible or till 30th April, 2012 by following the process prescribed by India's telecommunications regulator the TRAI". However, operations in the Mumbai circle that holds around 32 lakh subscribers under the name Loop Mobile (earlier BPL Mobile) will continue to function, since its licence was acquired prior to 2008.