BlackBerry Porsche Design P'9983 Graphite Edition Makes It To India | TechTree.com
BlackBerry Porsche Design P'9983 Graphite Edition Makes It To India
So exclusive, it even comes with its own Porsche Design BB PIN.
BlackBerry has finally launched its exclusive Porsche Design P'9983 Graphite Edition smartphone for the Indian market.
The device was announced back in September 2014 with a premium Graphite Edition of the same introduced in April 2015.
One can clearly tell that this smartphone is not for everyone, when you have terms like "Porsche Design" and "Graphite" added to its name. This also means that the handset looks the part.
The handset sports a unique, elegantly-designed BlackBerry QWERTY keyboard that comes with glass-like keys with a special 3D effect for special characters on the sides. It can also be custom built as per the owners requirements and comes with a host of Porsche Design accessories like a stereo headphone kit, USB cable and more.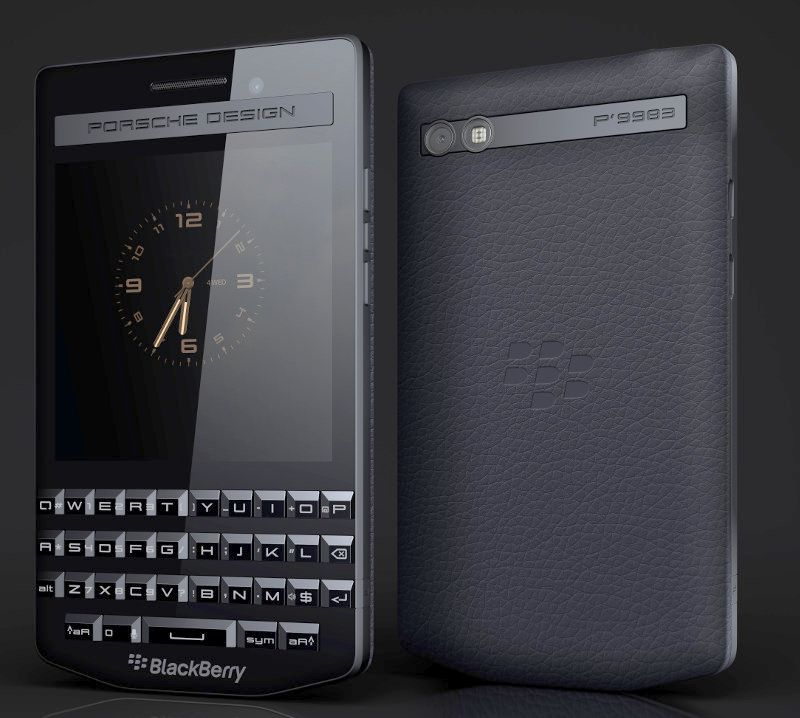 Adding to the fancy design bits, you also get your own Porsche Design PIN range – 2AAXXXXX; so everyone will know that you are a owner of the Porsche Design series.
Coming down to the specs, like with all pricey smartphones, they are usually not too great when it comes to hardware. And the BlackBerry Porsche Design P'9983 Graphite Edition follows this tradition.
A 3.1 inch, 720 x 720 pixel touch screen display
Inside we get a 1.5 GHz dual-core, Qualcomm Snapdragon S4 processor with 2 GB RAM and 64 GB of internal storage space (expandable)
An 8MP auto-focus primary camera with image stabilisation on the back and a similar 2 MP stabilised solution on the front
Also included will be a 2100 mAh battery unit
The handset comes with all the usual sensors and radios, will be powered by BlackBerry 10 OS and also includes the new personal assistant tagged as the BlackBerry Assistant
Coming down to the price, its a hefty Rs 99,990 (yes, you get Rs 10 back). The luxurious smartphone will be available only at select retailers in India.
TAGS: BlackBerry Porsche Design P'9983 Graphite Edition, BlackBerry, Mobile Phones