Govt Will Soon Get Access to BBM Data
Security agencies will able to tap data through the company's Mumbai server.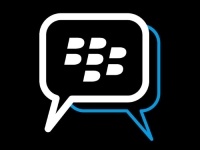 After over 18 months of dilly-dallying, the Indian security agencies have decoded the BBM code; the messenger service can now be legally tapped by citing security issues. Reportedly, the agencies can now access the highly protected, 256-bit encrypted data that is transmitted through the BBM service.
While the Department of Telecommunications (DoT) secretary R. Chandrashekhar stated that a system to lawfully intercept BBM services will soon be in place, the RIM spokesperson said that although they were in talks with the government, there has been no issue regarding accessibility to BBM services from the time that the server was installed in India.
BB had set up its server in Mumbai earlier this year to enable security agencies such as the Intelligence Bureau (IB), Directorate of Revenue Intelligence (DRI), Enforcement Directorate (ED), Narcotics Control Bureau (NCB), Central Bureau of Investigation (CBI), Research and Analysis Wing (RAW), National Technical Research Organisation (NTRO), and the state police to tap data.
Thankfully not all data will be accessible directly to these agencies. They will have to approach the Union Home Ministry to get the required permissions to access data from a particular BBM user. The request will be put forth to the service provider with whom the number is registered, after that the user's communication details will be passed on.
TAGS: Security, BlackBerry, Kamakshi