Images Of The Next Microsoft Lumia Flagship Emerge | TechTree.com
Images Of The Next Microsoft Lumia Flagship Emerge
The handset could feature QHD screen and Snapdragon 810 chipset.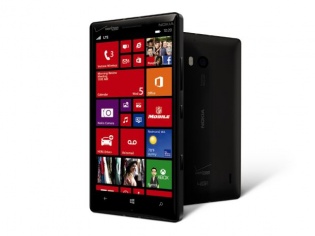 Microsoft has been focusing on the budget smartphone segment to increase its marketshare. While the strategy sounds sound, it seems to have completely forgotten about the premium segment. It has been a long time since we came across any flagship handset from Microsoft's devices division (earlier known as Nokia). Soon, this is going to change though, as a next Windows Phone flagship has been caught on camera. Going by the current naming scheme, the device in question should be the Lumia 940 XL. However, now that the company prefers to jump numbers (yes, spare a thought for Windows 9) rumour has it that this could be the Lumia 950 XL.
If true, this could be one of the two top-end handsets Microsoft plans to release every year. For those not in the know, under Satya Nadella's leadership, Microsoft will only launch six devices in a year.
Considering that Windows 10 is expect to land on mobile phones by October, we expect this handset to go official in the same period. There's a case on the device, so can't discuss the design much. However, it does look flatter compared to most Lumias so far.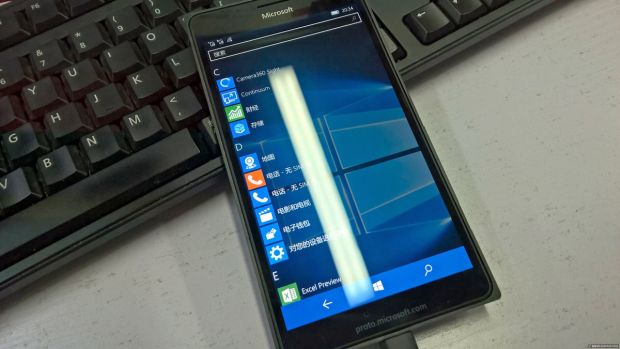 For more images, head over to this link.
Bases on the screenshots coming from the same source, GSMArena.com speculates that the phone will be powered by the Snapdragon 810 chipset with 3 GB RAM. Display is said to be Quad HD with 2560x1440 pixels. It will also be the first Windows Phone to sport a Type-c port.
TAGS: Mobile Phones, Microsoft, Windows, Lumia