FireChat: Messaging App That Works Sans The Internet | TechTree.com
FireChat: Messaging App That Works Sans The Internet
It communicates over a network of phones connected via Bluetooth and Wi-Fi.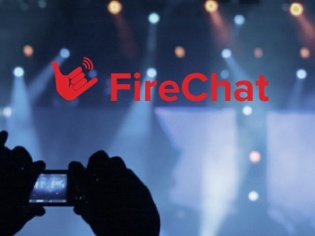 FireChat, has introduced private messaging feature in its latest update. Till now, the communications via this app were chatroom-based or public. The apps has been quite popular for its intriguing concept of delivering a message with or without using direct Internet connection. In this system, smartphones with FireChat work as a local network over Bluetooth or Wi-Fi to carry messages. So if a message has to go from a person 'A' to person 'B', it will travel through a network of other FireChat users. If available, it can also use Internet at any point.
Using the app you can communicate at the places where mobile network connection can be flaky. Needless to say, the app has been incredibly popular among the protesters around the world, where the government shuts-down on the means of mass communication. It has also proved helpful in times of natural calamities.
The app is developed by Open Garden, known for its Internet sharing app. FireChat builds a network for off-the-grid communications, between devices located 200 feet of one another. You can create your own chatrooms for public discussions with as any as tens of thousands of people.
When every company is wanting to connect its devices to the Internet one way or the other, it is an intriguing idea to take the communications off the grid. The app is free, so do it a shot, and be a part of the people powered network.

Developer: Open Garden
Size: 6.6 MB
Price: Free
Download Link: For iOS; For Android.
TAGS: messaging client, App, Downloads