Vodafone Finally Geared Up To Bring 4G To India | TechTree.com
Vodafone Finally Geared Up To Bring 4G To India
Trials had begun in May, but the carrier took its own sweet time.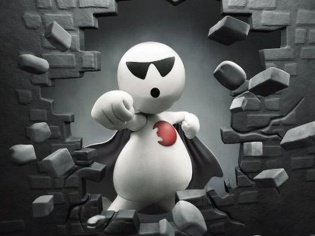 Vodafone India has announced that it has begun 4G trials in select circles. Clearly, there aren't many, but Vodafone strategically hand picked the right ones, since it was picking a few any ways.
While Bharti Airtel seems to be on the forefront, Reliance Jio seems to have captured the maximum number of circles during the spectrum auctions, which will benefit them in the long run.
The British multinational telecommunications company decided to take its own sweet time indeed. Vodafone had announced at press conference earlier this year in May, that it had won the 5 MHz and 1800 MHz band in Delhi, Mumbai, Kolkata, Karnataka and Kerala. It was also quick to announce that it had begun 4G trials back then.
But the company has reasons for its delay. Apparently, it had only begun witnessing returns from emerging markets worldwide recently.
"Our emerging markets have maintained their strong momentum and more of our European businesses are returning to growth, as customer demand for 4G and data takes off," said Vittorio Colao, Vodafone Group Chief Executive.
[ Also Read: Gear-Up For 4G LTE With These Smartphones ]
So in short, it was waiting for the right time and that time has finally arrived. Customers indeed seemed a bit worried as to why Vodafone was still stuck with 3G when Airtel and Reliance have already begun offering the same in many circles.
With the trials on, and the network already in place, we can expect the telecom operator to introduce the same with a bang pretty soon.
4G has its own unique advantages over existing 3G networks. 4G networks are not only up to 10 times faster, but also reliable compared to the paltry 3G data download speeds offered in the country. Moreover, if you happen to own a handset that can also use 4G bands, you will notice quite a difference in battery life as well, which will be an improvement when compared to using 3G.