WhatsApp Update For Android Delivers Low-Data Mode For Voice Calls
It also lets you to customise not only the notification sounds but also the vibration length, display, popups and even the call ringtones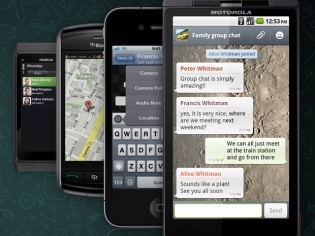 WhatsApp has added a tonne of new features in the past 24 hours. There's a new update that is now available for download on the official website that delivers a couple of new features while improving on some existing ones.
There have been new updates rolling out over the past two days and the latest one seems to bring all of them together.
The new version of WhatsApp tagged as 2.12.197 brings a new feature called low data usage mode. The feature is nestled under chats and calls in Settings and will actually make sense for users who are on slower data networks.
Obviously this comes at the cost of audio quality, meaning that calls may not sound as clear as they normally would. But it is great for WhatsApp to add such a feature especially for countries like India where even 3G networks are not up the mark in metros.
Then come the new notification settings, ones that let you customise not only the notification sounds but also the vibration length, display, popups and even the call ringtones and vibration settings for voice calls.
Lastly, there is a new 'mark as unread' feature that lets you mark up messages in your chats section in case you want to read them later.
Clearly, WhatsApp's focus is on Android these days, with Windows Phone coming in second place and iOS at the very bottom. There is no confirmed reason why the new features have not made it to the other mobile operating systems, but OS limitations could be a reason.
Still then, Messenger by Facebook seems be showing no signs of the same step-motherly treatment for other platforms. So could we be looking at resource crunch as the reason instead?
TAGS: WhatsApp, WhatsApp Voice Calling Feature, Apps, Android