Samsung Maintains Its Numero Uno Position In The Smartphone Market | TechTree.com
Samsung Maintains Its Numero Uno Position In The Smartphone Market
Two Chinese companies make it to the top four.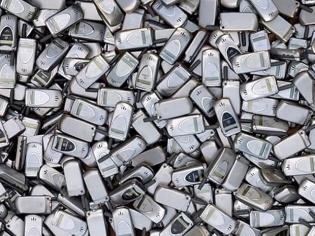 Market research company TrendForce has revealed statistics for the second quarter of the year. Compared to the high 26.5 percent growth of 2014, this year the smartphone market is expected to grow at 8.2 percent. Definitely, a sign of worry for manufacturers. Samsung wouldn't be concerned though as it has managed to remain at the top of the game for the second consecutive quarter.
Samsung took the lead with 26 percent of global market share in the second quarter. The Galaxy S6 and S6 Edge have been doing quite well compared to last year's flagship for sure. Things may get even better with if the upcoming Galaxy Note 5 turns out to be a hit.
The Cupertino-based company that enjoyed the number one spot in the last quarter of 2014, has slipped to the second spot for last six months. With iPhone launch lined-up later this year, Apple can come back strong in the second half of the year.
If you expected LG, Sony, HTC or Lenovo to be on the third spot, you are in for a surprise. Believe it or not, the Chinese manufacturer Huawei has taken the third spot. In India, Huawei mostly released forgettable phones, save for the Honor 6 Plus.
Xiaomi did excellent for a new company by securing the 4th spot. However, Trendforce points out that Xiaomi shipped 34 million units in the first half and is currently far from its annual shipment target of 100 million.