Overcart To Sell OnePlus One 16 GB Unboxed Units For Rs 12,999 | TechTree.com
Overcart To Sell OnePlus One 16 GB Unboxed Units For Rs 12,999
Overcart claims that the OnePlus One 16 GB Unboxed units would be coming with manufacturer warranty until Jan 31, 2016.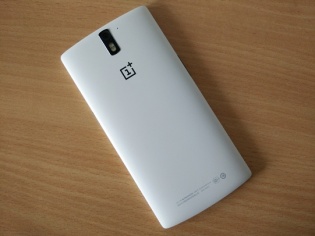 While OnePlus One 16 GB is currently out of stock on e-commerce sites Amazon and Flipkart, it looks like Overcart website is busy in its forthcoming flash sale.
To make it clear, Overcart website has announced recently that it would be selling unboxed units of 16 GB Silk White OnePlus One at Rs 12,999 by next week. However, there still has not been any announcement as to the exact date of the flash sale.
It is worth noting here that OnePlus One 16 GB variant actually costs Rs 18,998, but, thanks to overcart website, it is now available for users at a lower price.
However, in case if you didn't know, Overcart works with leading e-commerce, retailers and manufacturers to manage returns, excess stock, unboxed devices and refurbished products and sell them at cheaper price.
The overcart website claim their unboxed devices to be in the same condition as a new item while the outer package might have taken some damage.
Interestingly the unboxed OnePlus devices which are being sold at Overcart is claimed to come with manufacturer warranty until January 31, 2016.
You can buy the OnePlus One 16 GB unboxed device at Overcart by following these simple steps:
Log into your Overcart account. You can also register if you do not have one.
Register for the sale on the OnePlus One sale page.
Wait for notification of sale and make your purchase.
However, it is worth noting that, the number of devices is expected to be very low when compared to past sales of OnePlus One.
To recall, Overcart had recently sold the OnePlus One 64 GB unboxed units at Rs 16,999.
TAGS: OnePlus, OnePlus One