Hike May Soon Roll Out Web App Similar to Whatsapp Web
The screenshot of the Hike Web App has been shared recently by its founder via a Tweet.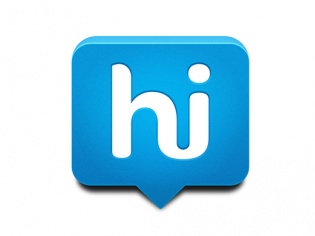 Indian popular instant messaging app 'Hike Messenger' which works much like the IM giant WhatsApp is now testing a web app for its service.
Yes. This seems quite similar to the WhatsApp Web which was launched a few months ago.
However, the Hike app for Web is now in the beta stage and a screenshot of the user interface of the service which was recently shared by founder Kavin Bharti Mittal is given below.
— Kavin Bharti Mittal (@kavinbm) July 12, 2015
We can easily see the screenshot here showing us the app being expanded to a larger screen fit for PC usage.
We can also notice that the user interface seems to be having broad similarities with that of the WhatsApp Web's.
As usual, the unique emoticons which make the Hike Messenger distinct from WhatsApp comes with the web version too.
Speaking about the availability details of the web version of the Hike app, it looks like the public roll out will be pretty soon even though the company has not yet revealed a tangible timeline of the same.
The screenshot being available is alone a proof for the release of the web app to happen pretty soon.
While we know that the Hike Messenger competes directly with WhatsApp, the app also has competition from LINE, Viber, WeChar, Nimbuzz, Facebook Messenger and even Hangouts.
However, while Hike may seem to follow the steps of WhatsApp, we may recall that Hike was the first among the two to introduce free voice calls.
TAGS: Hike